A moveable pizza!
Yes, it's true, moving days can be long and painful. Thankfully, there's the traditional pizza to help us forget that mountain of boxes!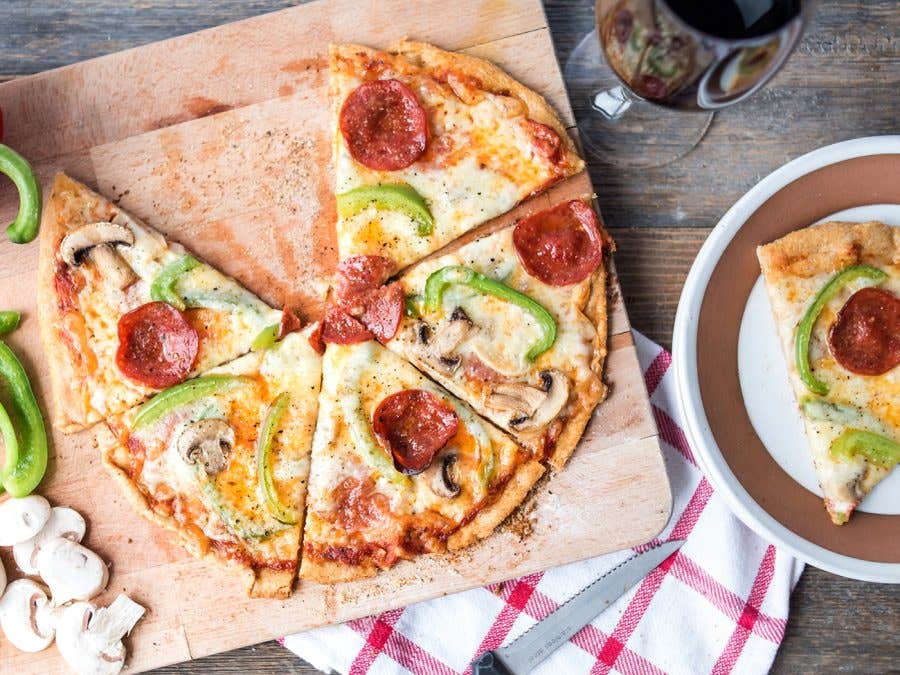 A national sport for some, a rite of passage—or just a necessity—for others, Quebec's July 1st moveathon is undoubtedly the busiest day of the year for many pizzerias. And that's understandable.
For the background, May 1 was moving day in Quebec, up to 1975. When the Régie du logement was created that same year, leases were extended to June 30. Ever since, July 1, Canada Day, has been witness to a significant cultural phenomenon.
Pizza = a vegetable?!
When you think about it, pizza's not really so bad. In 2011, the U.S. congress declared that pizza was… a vegetable! The sauce found on a pizza slice is considered one serving of a vegetable. If that's what the Americans say, it must be true. To put it another way: you should never feel guilty about eating pizza, especially after expending so much energy.
Frozen? Homemade?
Some opt for frozen but not without first checking that the oven in the new place is working. A few are even known to toss on fresh ingredients (Parmesan, arugula, prosciutto, tomatoes, etc.) to add interest and flavour.
Diehards will, of course, make their own, fatigue and heat notwithstanding. Pitas, tortillas even naan bread can replace store-bought dough. Offer a variety of toppings (sundried tomatoes, onions, bacon strips, etc.) and several types of cheese (goat milk, Mozzarella, Gorgonzola, etc.) to please all who helped during the day.
Don't forget the suds!
Because breaking for a "cold one" is a moving day tradition, think local and go for the Bas de Laine light ale. Delicate and subtly fruity, this blond beer is more than satisfying after going up and down the stairs all day. For fans of white beers, try the Bittt à Tibi Kristall Witte. A refreshing brew with accents of banana and citrus. The more nostalgic can turn to Molson Laurentide, a cool blond that tastes like home. Freshness guaranteed!
Bas de Laine Ale Légère Golden Ale

|

6 x 355 ml

Canada

,

Quebec

Not available

Online

Available

In store

La Bittt à Tibi Brassin Nomade Kristall Witte White Ale

|

6 x 355 ml

Canada

,

Quebec

Not available

Online

Available

In store

Molson Laurentide Pale Ale Blond Ale

|

6 x 355 ml

Canada

,

Quebec

Not available

Online

Available

In store
What wine with an all-dressed?
Most will simply have a traditional "big pie" delivered, a somewhat greasy, thick-crust pizza with a small ball of dough in the centre. Filling, to say the least.
Considering the main flavours involved (peppers, mushrooms, pepperoni, cheese, tomato sauce, etc.), the fruity, spicy and vegetal profile of Château Saint-Florin will make for a fantastic complement. A must! Served slightly chilled, it's just perfect paired to a good-old all-dressed.
Available

Online

Available

In store
Now more than ever, it's important to encourage small pizzerias in your new hood. Ask your neighbours for suggestions or browse your delivery app. Have a great moving day. And remember: stay hydrated!