Inspiring Quebecers' pride
2021-2023 Strategic Plan
Our customers and indeed all Quebecers are a priority for the SAQ. As a business corporation, we are focused on delivering a seamless, personalized, constantly improving experience. As a government-owned corporation, we are committed to selling alcohol responsibly while adding value for all Quebec citizens.
Why? Because the SAQ is a key part of Quebecers' lives. Every day, we share in your gatherings, triumphs and friendships, as well as your joys both big and small. A partner in your celebrations, we want to be even more in touch with who you are, what interests you and what makes you proud.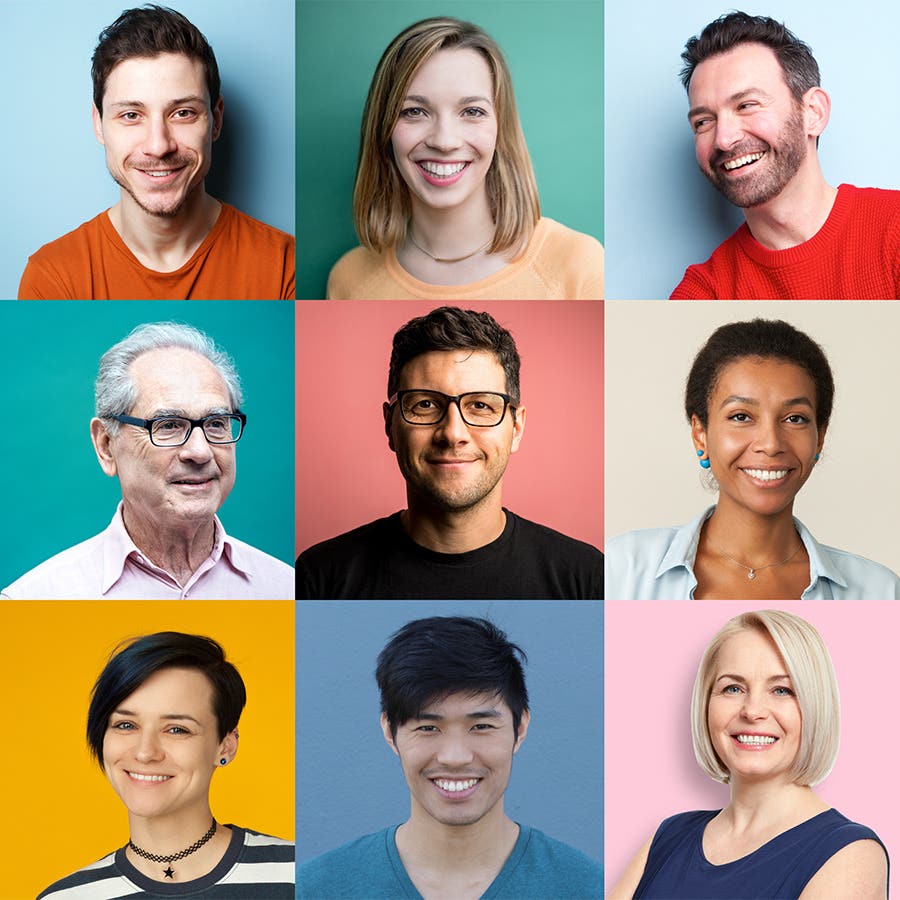 Always doing more for you
Over the next three years, we want to inspire your and all Quebecers' pride by:
● Delivering a memorable, personalized experience built around discovery, accessibility, product selection and local purchasing.
● Tapping into our employees' talent and creating an environment in which they can achieve their potential.
● Being actively involved in the community through causes we care deeply about, such as food banks, glass recycling, reducing greenhouse gas emissions and promoting Quebec products.
● Applying the highest management and governance standards to create value and contribute to the public good.
Our objective:
to always do more for you, to make you feel like saying:
"This is my SAQ and I'm proud of it!"
Our four strategic orientations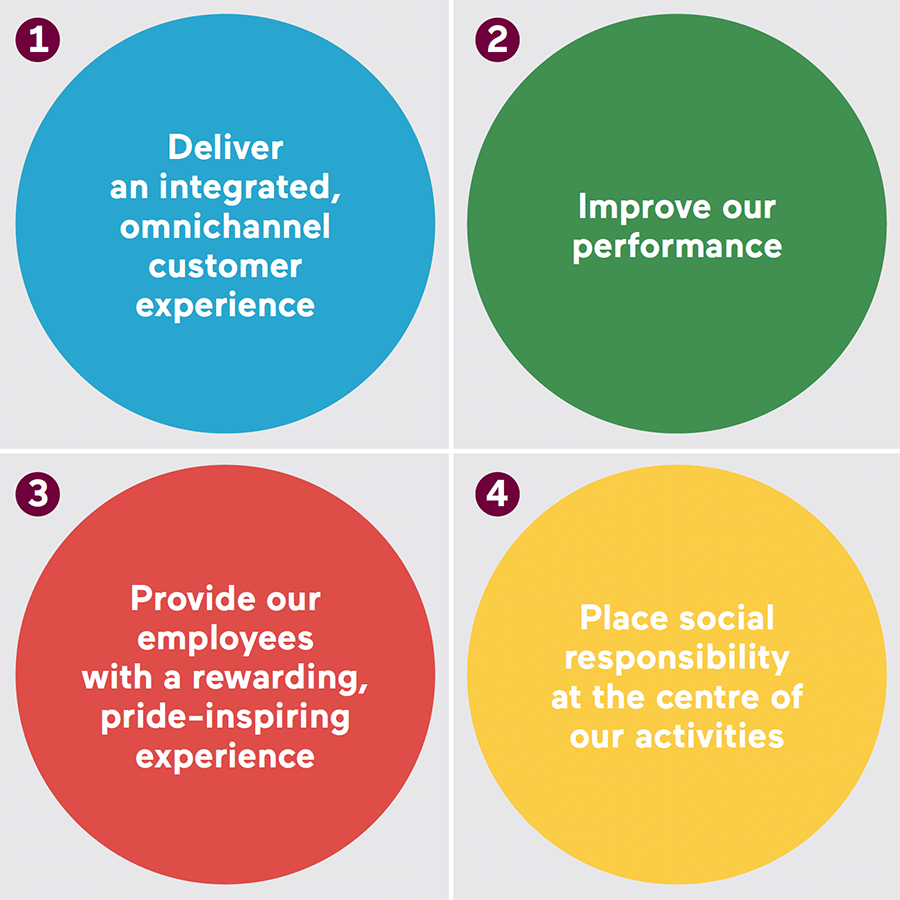 Promising ideas
● Even more Quebec, organic and low-alcohol products offered in stores and online
● A greatly expanded selection of products on SAQ.com
● Increasingly personalized SAQ Inspire product offers
● Shorter delivery times
● Improved traceability of the products you buy
● Increased involvement in setting up a deposit-return system for wine and spirits bottles
● Increased involvement in the community and with Food Banks of Quebec
● Being present at events you enjoy
Passion
We like exploring, tasting and discovering.
We like the stories behind the products and those that customers tell us.
Our passion for people and for what we do pushes us to improve and become the best we can be.
Collaboration
Because we go further together, collaboration, mutual aid and sharing are at the centre of our daily work.
It is the relationships we cultivate—among ourselves and with the rest of the world—that drive us forward.
Responsibility
Because alcohol is no ordinary product, we are determined to have a positive impact on the world around us.
It is this commitment to contribute to the public good that leads us to make enlightened, sustainable and responsible decisions.
Ambitious objectives to benefit all quebecers
Dividend over the three years
$3.631 billion
Amount to be remitted by the SAQ for the benefit of all Quebecers.
Sales
+4.4%
The SAQ aims to grow its sales 4.4% by 2023.
Net earnings
+4.6%
The SAQ aims to grow its net earnings 4.6%, the equivalent of an additional $57 million in dividend payments over three years.
Overall satisfaction rate
93%
The SAQ is aiming for a 93% overall customer satisfaction rate