Camping fully equipped!
For a successful camping trip, here are several pieces of practical advice and suggestions for products to bring along in your cooler.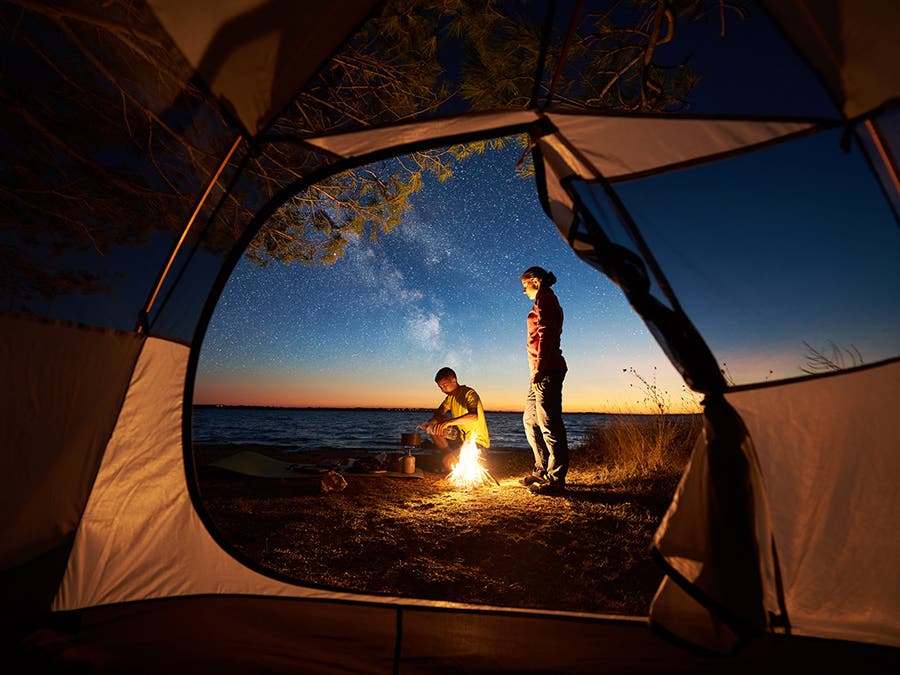 You're ready to brave the elements on your camping trip. But even if your menu is set, perhaps you're still looking for the perfect wine, cooler or beer to complete it? Here is some advice for making the experience even more pleasant. Even far from home, we've got everything it takes to delight you.
Practical wine
Opt for a wine that is simply packaged in a plastic bag, or one that comes in a card-board box, where you can take out the plastic packaging. You'll reduce weight... and the risk of broken bottles in your backpack. These containers also happen to make fairly decent pillows. There is also a huge selection of half-bottle wines in white and red, that fit easily into your cooler or baggage!
And if wine glasses simply aren't convenient, there's an option that allows you to enjoy your wine without compromise, and also without the risk of breaking your glasses. It's the Govino glasses, which are sold in various boutiques, from $15 to $20 for a set of 4. Not bad for unbreakable plastic wine glasses that still offer a wonderful tasting experience.
The perfect temperature
There's only one temperature that you need to consider: serving temperature. When it's more than 30˚C outside, we like refreshing beverages, if only because they're easier to drink. As a first step, take advantage of frozen food in you cooler and use them as re-frigeration. Secondly, if you're near a river, you can easily cool your beverages all at the same time. All wines, whether white, red or rosé, will taste better after a dip in the cool streams of Quebec, even in summer. The temperature of half-quantity bottles of wine or cans of beer will quickly drop, contrary to more traditional formats. Whatever you do, before you even set up camp, think about dunking your beverages in water. And then, when everything is ready, you can open a cold drink, satisfied with your vacation, know-ing that everything's starting off great.
Coolers in the house
Certain products are best served cold, rather than cool, like certain white spirits or summer coolers. Given that fruits like lime, orange, strawberry or raspberry are often added to this type of beverage, a perfect solution would be to freeze your pre-cut fruits. Once that's done, you can use them like ice cubes, while also flavouring your drink. Wild ber-ries (like cloudberries, sea-buckthorn and cranberries) freeze well and will really snazz up your sparkling wines or strong alcohol.
And finally—and it may seem a little crazy, but—before leaving home, you can transfer any drinks that you want to serve cold into a double wall thermos. These keep their tem-perature longer and you'll avoid having to transport plastic containers that you will then need to throw out.
In collaboration with Kler-Yann Bouteiller