Father's Day falls during grilling season, so why not make the most of both? From classic burgers to festive BBQ platters, discover dishes that are sure to please and a selection of flavourful reds. If this year's unusual circumstances are keeping you and your loved ones apart, scroll down for our gift ideas and treat your favourite father figure!
Errazuriz Aconcagua Alto Cabernet Sauvignon
This typical bordeaux blend of cabernet sauvignon, petit verdot and cabernet franc isn't actually French but Chilean! With its aromas of very ripe red and black fruit, spicy notes and touch of woods, Aconcagua Alto is a wonderful choice for any dad who enjoys full-bodied wines. The well-structured red is a great match for grilled red meat, like these brochettes of filet mignon, cherry tomatoes and halloumi. Bon appétit!
Errazuriz Cabernet Sauvignon Aconcagua Alto 2020 Red wine

|

750 ml

Chile

,

Aconcagua

Available

Online

Available

In store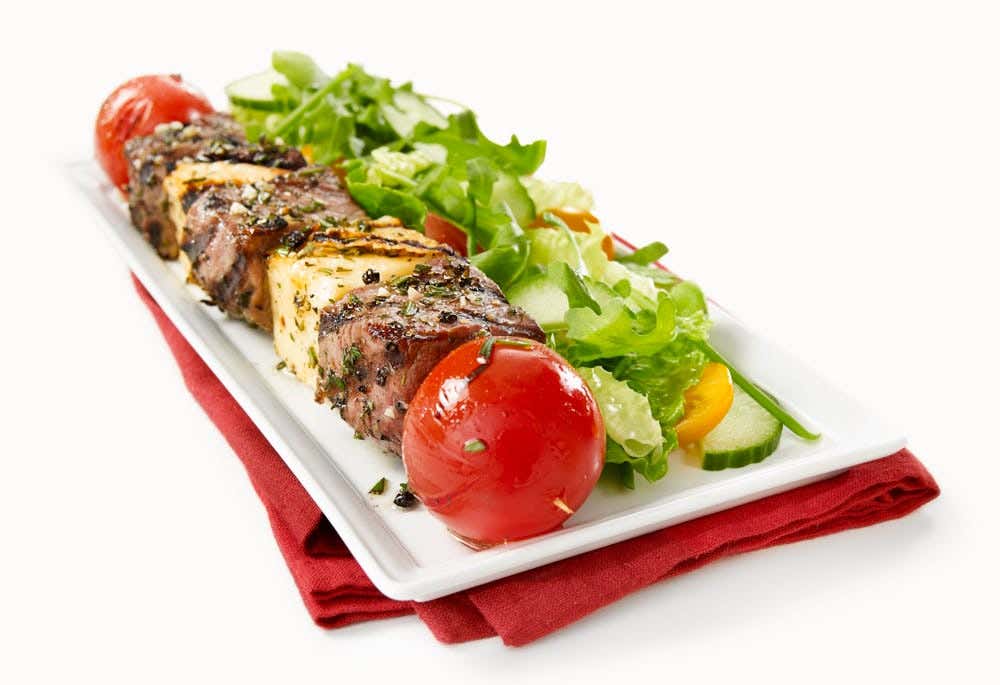 Brochettes of filet mignon, tomatoes and halloumi
Preparation 15 minutes | Refrigeration 12 hours
Cooking time 8 to 10 minutes
Servings 4
Bodega Palacios Remondo Finca La Montesa Rioja 2018
Álvaro Palacios, the winemaker at the helm of Bodega Palacios Remondo, is an emblematic figure in Spanish viticulture. Here, he's created a wonderful organic Rioja that blends garnacha and tempranillo in which dominant red and black fruit notes meld with woody and spicy touches. This flavourful and well-balanced wine adds a festive touch to even the most classic burgers. Drink it this year or let it sit in your cellar to be enjoyed on another Father's Day.
Available

Online

Available

In store
Celilo Falls Pinot Noir Oregon
The state of Oregon is synonymous with pinot noir, and Celilo Falls certainly substantiates this reputation. This fleshy and structured organic wine blends aromas of black fruits and leather and slightly smoky notes. You'll taste cherry and cassis buoyed by lasting supple tannins. It's the ideal complement to grilled meat like tenderloin. Add a refreshing and slightly piquant Chilean pebre sauce and you've definitely got a recipe for success!
Celilo Falls Pinot Noir Oregon 2021 Red wine

|

750 ml

United States

,

Oregon

Available

Online

Available

In store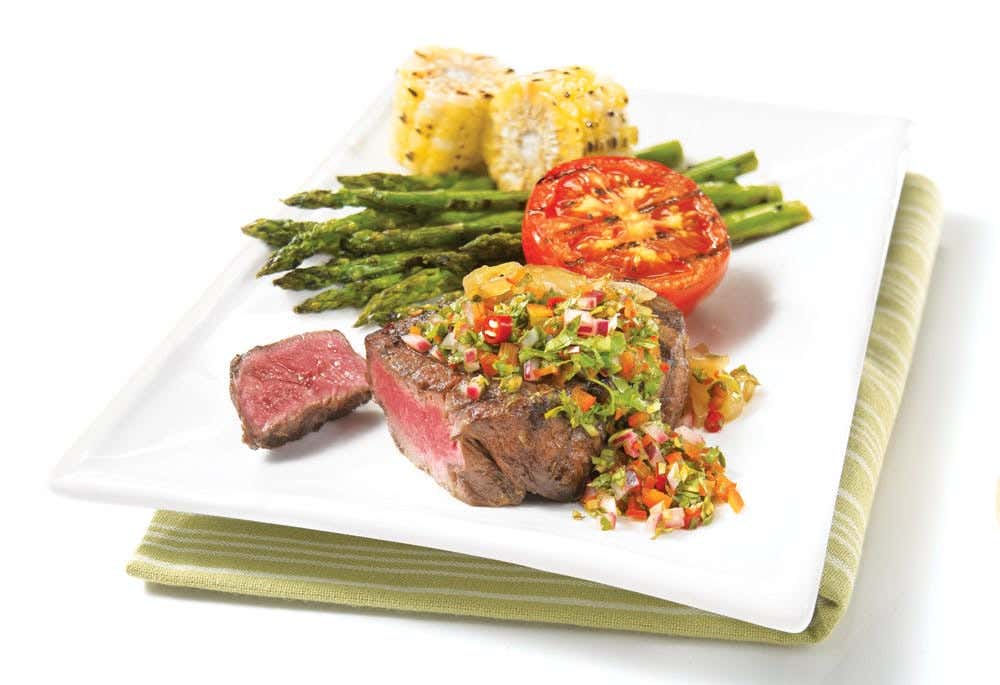 Grilled beef tenderloin with chilean pebre sauce
Preparation 30 minutes
Cooking time 16 to 18 minutes
Servings 4
Rocca delle Macie Sasyr Toscana
Tuscan Rocca delle Macie Sasyr gets its name from sangiovese and syrah, the two varieties that go into making it. It isn't short on character, and its notes of cocoa and candied cherry, spiciness and slightly floral touch come together in a complex epicurean experience. Particularly versatile, it can fly solo or accompany a fun recipe like these turmeric lamb satays.
Available

Online

Available

In store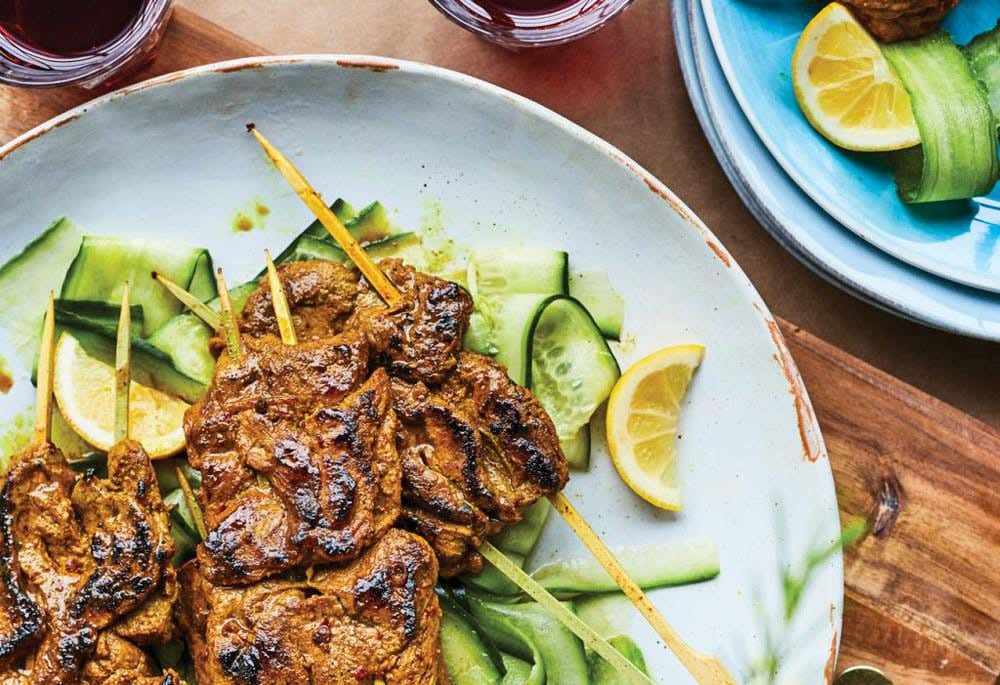 Turmeric lamb satays with soy-and-maple-syrup sauce
Preparation 15 minutes | refrigeration 6 hours
Cooking time 5 minutes
Servings 4
A few suggestions to help you find the perfect gift
Available

Online

Available

In store

Available

Online

Available

In store
Available

Online

Available

In store

Available

Online

Available

In store