We're in a luxurious hotel. We've just wrapped up an evening of sampling and bidding on fine wines and a few of us aren't ready to call it a night just yet. Plus, we're hungry—but it's late and the hotel's restaurant is closed. We decide to order chicken wings and pizza, and just as we're about to dig in, a few people generously offer to open some of the bottles purchased earlier that evening. So in a festive atmosphere filled with laughter, we wash down our junk food with two superb bottles: a Château Palmer 1996 and a Château Rayas 2001.
I love these somewhat flippant pairings. First of all, because drinking wine is fun, and it's made all the more fun when you don't have to bend over backwards trying to respect formalities. That night remains stamped in everyone's memories because it was just so much fun; all the more so because it was simple, it was easy. Isn't that how it always should be?
The biggest mistake we make when it comes to fine wines is drinking them after they've reached their pinnacle. Don't wait for that "perfect" occasion—enjoy them while they're still in their prime. Don't forget that the older a wine gets, the more fragile it becomes. An overly elaborate dish can actually hinder a fine wine. A simple, more laid-back dish will highlight it, in all its glory.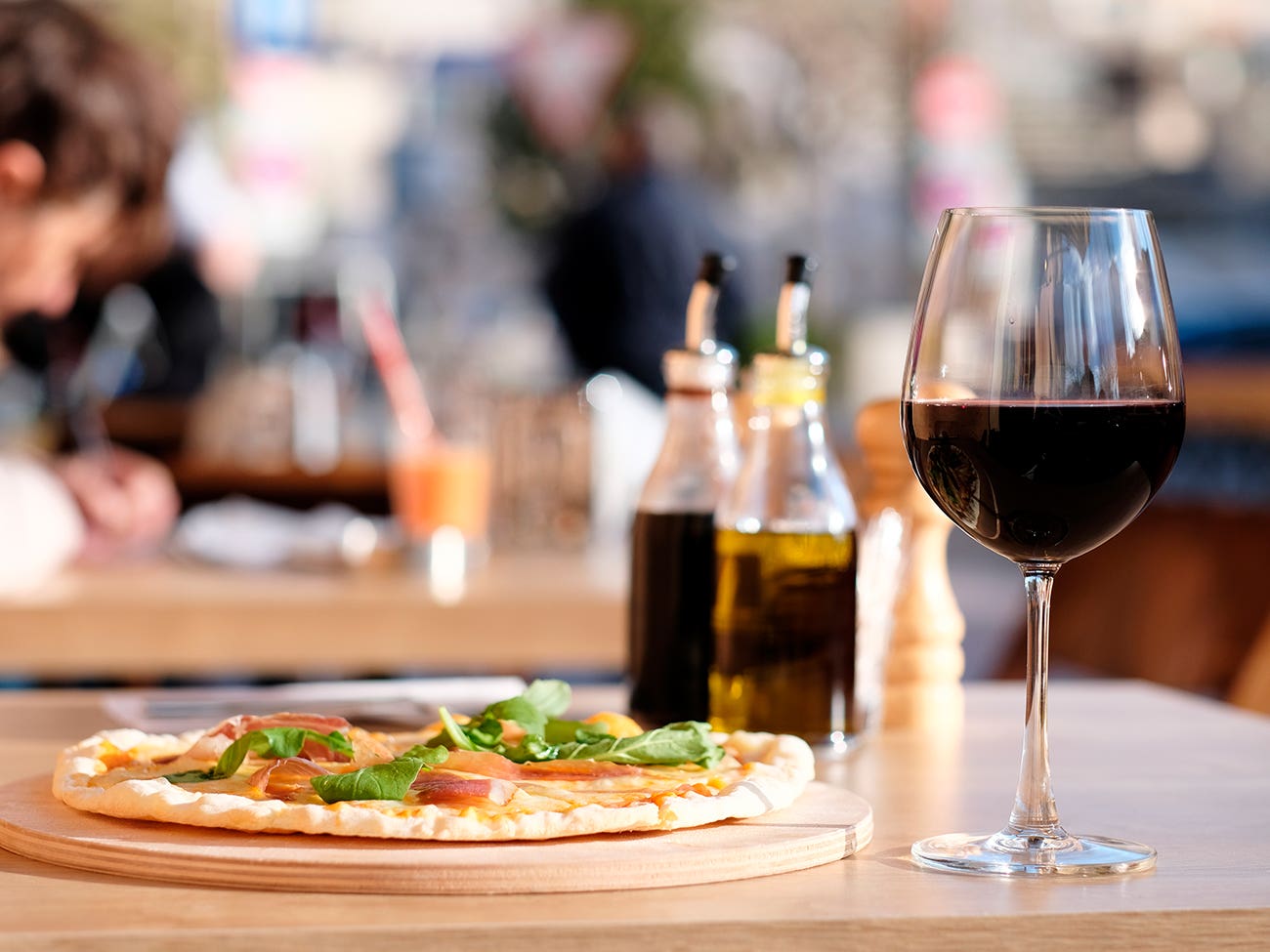 Regardless of a wine's age, the most important element is serving the right dish with it—avoid dishes that could take away from the wine's quality and flavour. In the case of a Bordeaux for example, steer clear of anything that could harden the tannins or thin the wine. This includes sweet dishes, heavy spices, too much cheese or cream, fish and seafood. There's nothing wrong with thumbing your nose at what's considered "conventional"—the Château Rayas from that memorable night was absolutely delicious paired with our chicken wings! The wine's Grenache was full-bodied with spicy notes that highlighted the wings to perfection. As for the Château Palmer, it paired beautifully with the pizza, especially with the mushrooms and peppers on the all-dressed pizza!
Of course, sometimes junk food can leave a little to be desired. But you can easily "pimp" your junk food! For example, you can add sautéed mushrooms or slices of truffle to fried rice and serve it with a bottle of Pomerol. Popping a store-bought frozen pizza in the oven for supper? Top it with some fresh mushrooms and peppers (or any other ingredient that pairs well with your wine, but avoid soft, strong and rind-washed cheeses). You can also pair your bottle with some homemade lamb burgers served with bacon and mushrooms instead of the traditional trio of ketchup, mustard, relish, which tends to overpower wine. French fries? They're like chips—they go with everything! Red wine pairs better with salty foods, as salt tends to soften a wine's tannins. You could even prepare a poutine with wild game, sliced mushrooms and aged cheddar.
Double your pleasure! Pairing fine wine and fast food means you can open, taste and share a fine wine at its peak and do it in a laid-back, friendly atmosphere! No more waiting for that one "perfect" occasion—the time to enjoy your fine wine is now!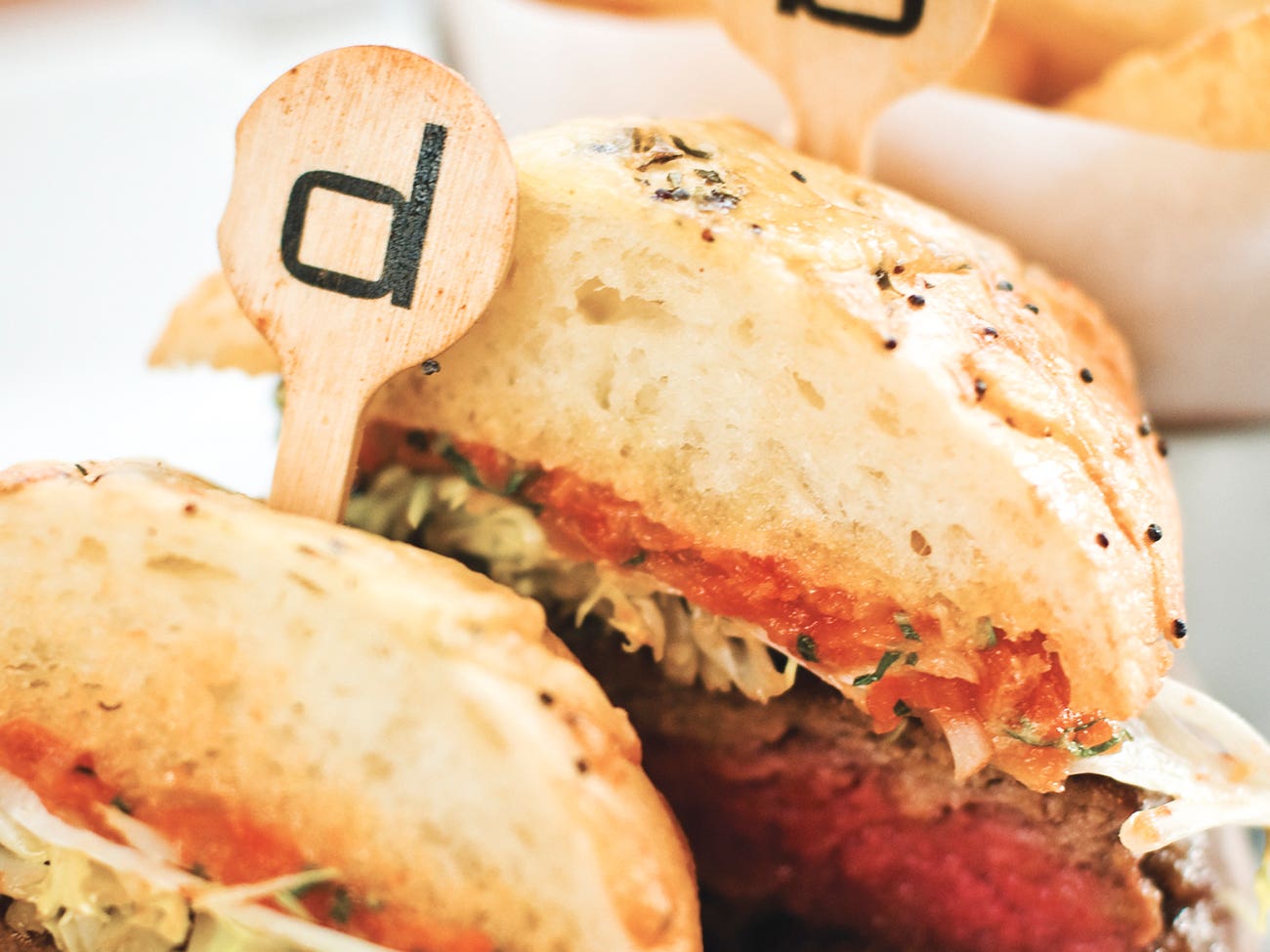 The DB Burger
The idea behind this recipe comes from French Chef Daniel Boulud, owner of Maison Boulud in the Ritz-Carlton Montreal. Pairing a fine wine with a burger might seem a tad surprising to you, but burgers—the king of junk food—have been reinvented and served by some of the world's greatest chefs over the years. Boulud added this chic version to his db Bistro Moderne menu in New York, Singapore and Miami, where it can be ordered as a "Burger and Bordeaux" duo.
Preparation
To make this high-end burger, opt for classic ground beef sirloin. The secret is in the stuffing: tender pulled short ribs braised in red wine, foie gras, root vegetable mirepoix, and for the "Royale" version, slices of black truffle from Perigord (available in-season only). Chef Boulud serves his burger on a grilled sesame seed Parmesan bun, topped with horseradish, sundried tomatoes, fresh tomatoes, red onions and lettuce. Let yourself get inspired and create your own version tonight!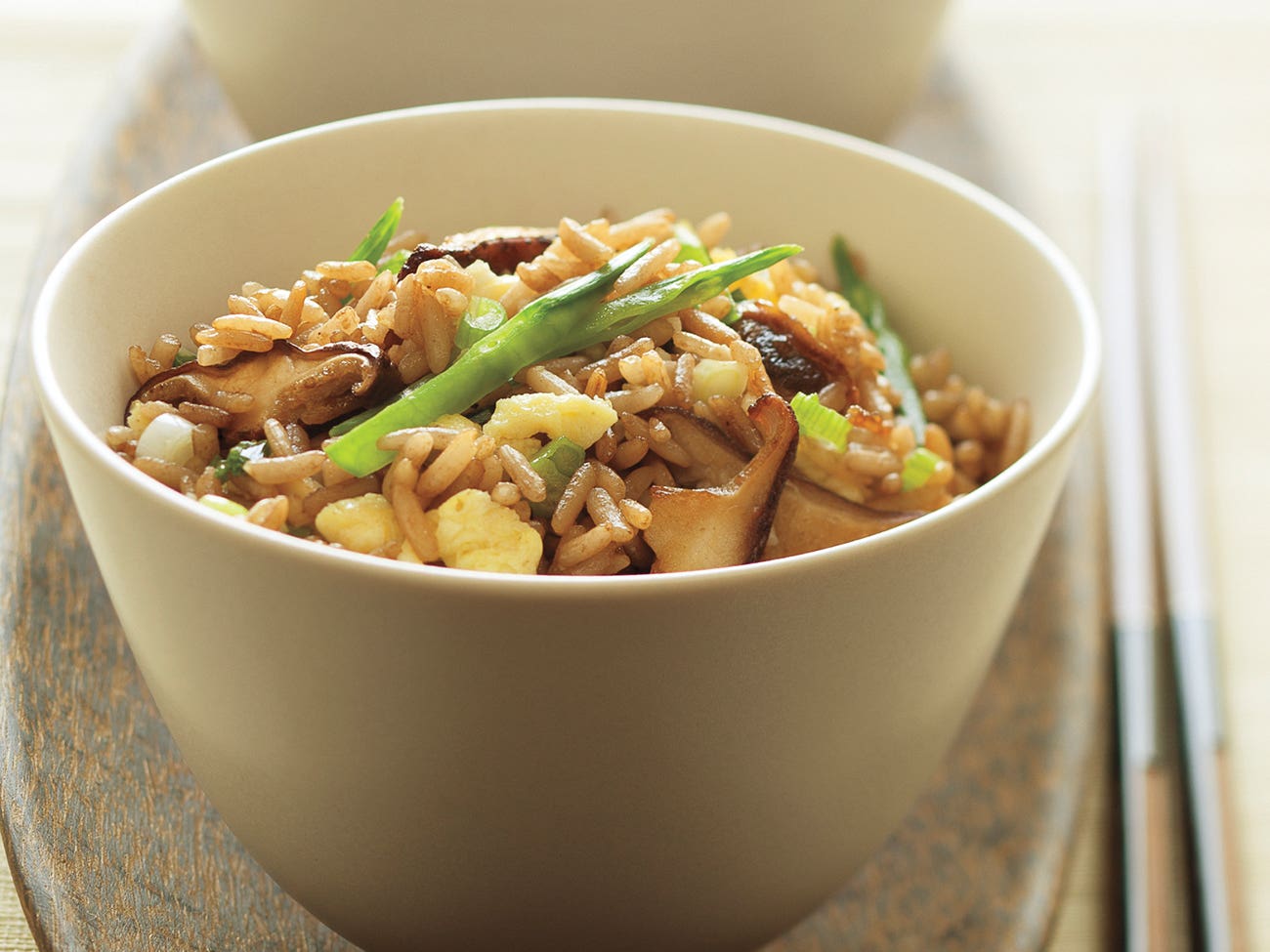 Fried rice with mushrooms and eggs
Fried rice is a classic when it comes to fast food. We asked Chef Jean Chen, author of the book Fraîcheur asiatique to share his version of mushroom fried rice, which pairs nicely with Pomerol. The Asian cuisine expert shared a recipe made with Paris mushrooms, but you can also use shitakes or even wild mushrooms. This dish is the proof that quick-fix dishes can also be delicious!
Preparation
Serves four. Start by frying four whisked eggs. Scramble and set aside. Heat a wok over high heat. Pour 60 ml (1/4 cup) vegetable oil into the wok and add four finely chopped garlic cloves, 125 ml (1/2 cup) mushrooms, green onions, one litre of steamed rice and the eggs. Stir for three minutes. Add a pinch of salt, pepper and sugar, 30 ml (2 Tbsp.) dark soy sauce (optional) and 30 ml (2 Tbsp.) dry red Bordeaux. Stir another three minutes. Enjoy!