The green of summer is gradually giving way to the warm colours of autumn, which means its grape harvesting season! A pivotal annual event in the world of viticulture, the grape harvest is an ideal opportunity to learn about the various stages of winemaking and wine culture, as well as to discover local products!
Where to harvest grapes in Quebec this fall?
The season is approaching, and the harvest will soon begin in many vineyards across Quebec. Reserve your places!
1. Saint-Thomas Vineyard
Located in the Lanaudière region, Vignoble Saint-Thomas offers the public the opportunity to participate in the grape harvest. To do so, first "like" the vineyard's Facebook page. There, they will announce when the public is invited to join their harvesting team, depending on Mother Nature's mood, of course.
When: End of September
Region: Lanaudière
Reservation required
Info: vignoblesaintthomas.com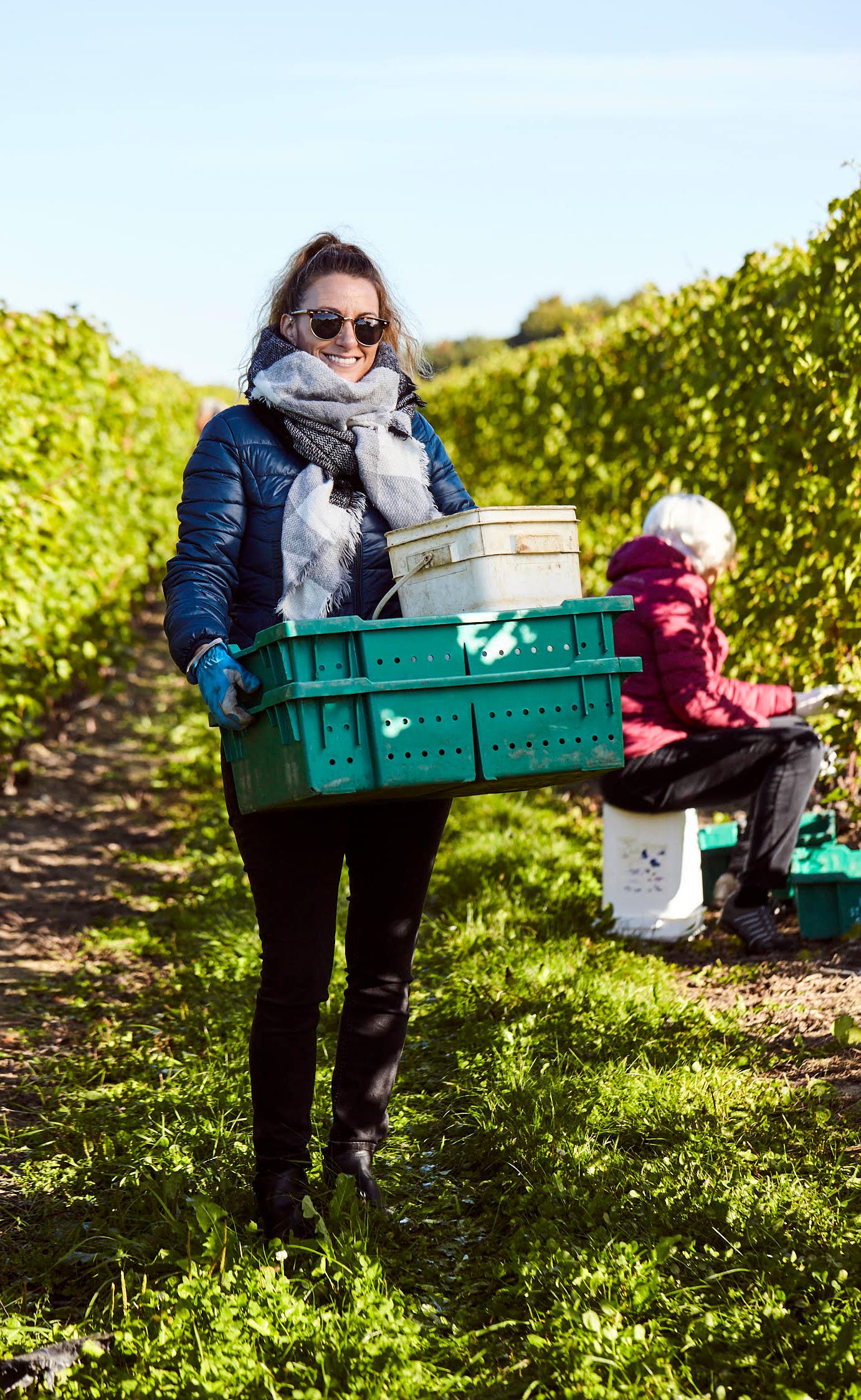 2. Vignoble Rivière du Chêne
For nearly 20 years, the Vignoble Rivière du Chêne has been inviting wine lovers to experience the grape harvest as a couple or with friends from mid-September to mid-October.
The activity includes a short training session for harvesters, two harvest periods (morning and afternoon), a picnic among the vines (lunchbox included), a guided tour of the vineyard by Daniel Lalande, as well as a guided tasting of the estate wines. As a token of thanks, harvesters will leave with a souvenir glass and a surprise bottle of wine as a gift, as well as an exclusive 15% discount on the wines in the boutique. This winery is one not to be missed in the region!
When: September 25, 26, and October 2, 3, 9, 10, 11
Region: Lower Laurentians (Saint-Eustache)
Cost: $15 (taxes included)
Reservation required
Info: https://vignobleriviereduchene.ca/activites/vendanges-au-vignoble/
3. Domaine du Ridge
Established in 1996, Domaine du Ridge is one of the first wineries to be part of the Quebec Wine Route.
This year, public participation in the harvest is offered in mid-September. Several activities are planned during harvesting days including a presentation of the history of the vineyard as well as a tour of the estate. To start the day off right, a guided tasting of their products is also offered, accompanied by a charcuterie board and other local products. Everything to discover the domain and fall in love with their products!

Region: Eastern Townships (Saint-Armand)
Cost: $55 (taxes included)
Reservation required
When: September 25
Info: https://domaineduridge.com/produit/le-vendangeur/?date=2021-09-18&time=0900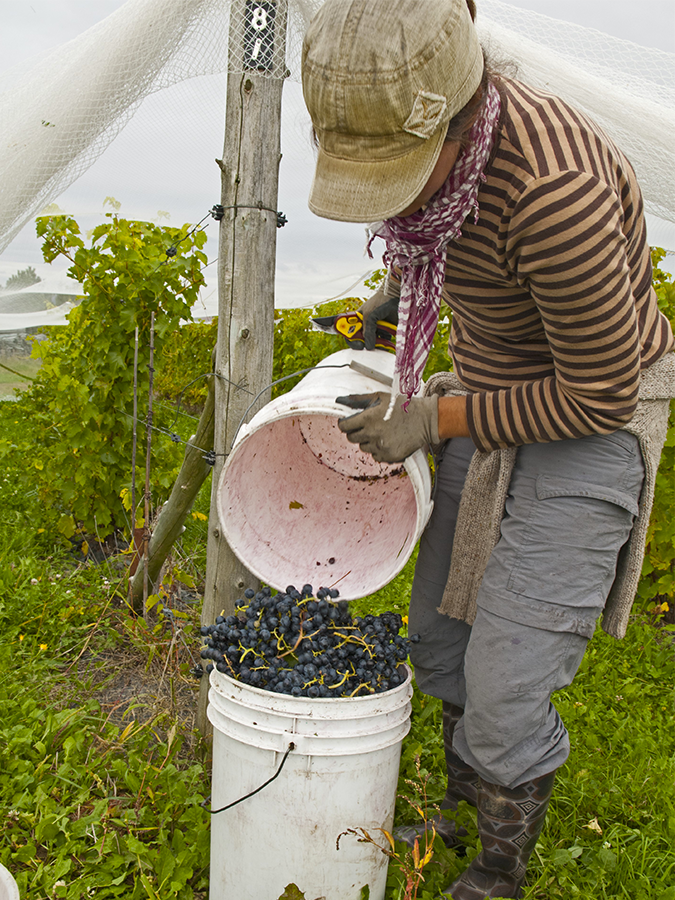 4. Léon Courville
Located on the shores of Brome Lake in the Eastern Townships, the Léon Courville winery produces renowned wines. Whether red, white, rosé, sparkling, or ice wine, all of their offerings are guaranteed to complement any occasion.
The vineyard invites you to come and discover their domain, admire the magnificent landscape, and of course, savour their wines. On Sunday, September 26, slip into the shoes of a winemaker for a day! Lunch included.
When: Sunday, September 26
Region: Eastern Townships (Town of Brome Lake)
Cost: $20
Reservation required
Info: https://secure3.xpayrience.com/leon_courville_vigneron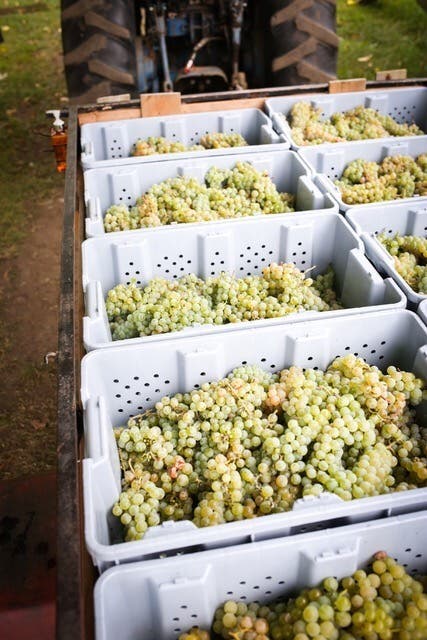 5. Vignoble Le Chat Botté
Founded by Isabelle Ricard and Normand Guénette, Vignoble Le Chat Botté has been in operation since 2012. In just a few years, the friendly couple has successfully established themselves in the Quebec wine industry.
Autumn is synonymous with the harvest, and the grape harvest marks the culmination of all of the hard work of the season. The winery invites visitors to join them during their harvest, for either a half or full day.
When: October 2-3-9-10-11
Region: Monteregie (Hemmingford)
Cost: $20 for a half day and free for a full day!
Reservation required
Info: http://www.vignoblelechatbotte.com/activites/vendanges/