Sébastien Daoust of Les Vignes des Bacchantes in Hemmingford hosted us in his marvellous vineyard. An analyst by trade with a master's degree in business process optimization, he is a long way from his area of expertise. Sébastien made the career switch because he wanted to create products that would bring people together. Always thinking big, he enlisted the help of his father and, together, they embarked on their winemaking adventure.
Q: What makes this particular terroir unique?
We're in the foothills of the Adirondack Mountains, so the terroir is rocky and has a lot of limestone. That's ideal for grape growing. We're able to develop French and American hybrids, along with vitis vinifera—more noble vines, like pinot noir or pinot gris.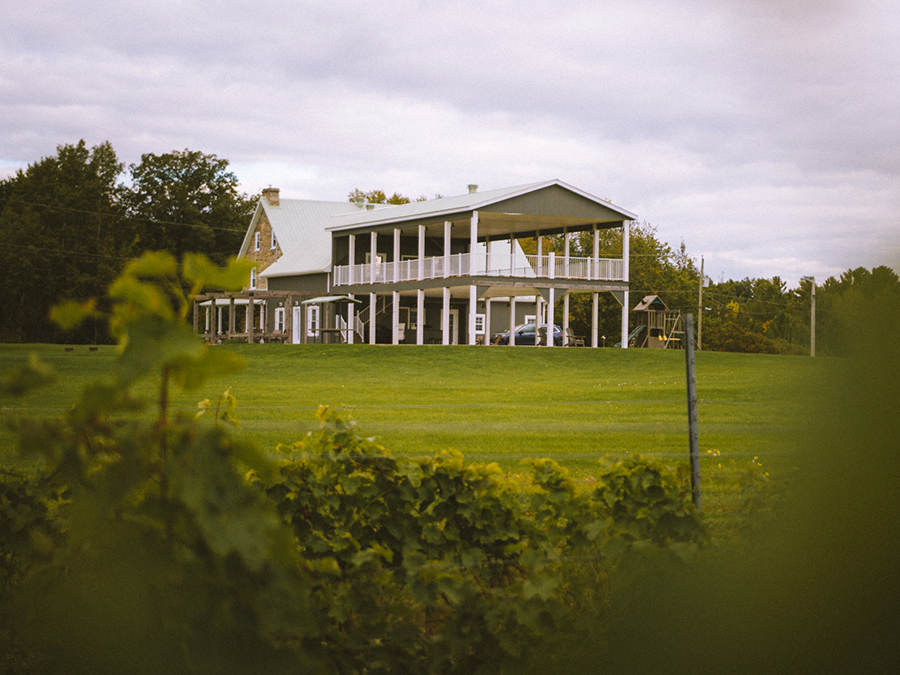 Q: How has the vineyard taken root in the community?
In Hemmingford, there are several wineries and cidermakers. We all work together to attract visitors to our region. That brings a lot of clientele for small local businesses, restaurants and cafes.
Q: When you think of the winery, what are you most proud of?
First, I'm proud of the fact that wine writers said we made a solid red in our very first year, even though Québec reds don't always get the best reviews. I'm also proud of my coworkers, the people I work with day in and day out. We all work together as a team, and when I see the results and how complementary we all are, I'm proud of that. And I'm proud to show it.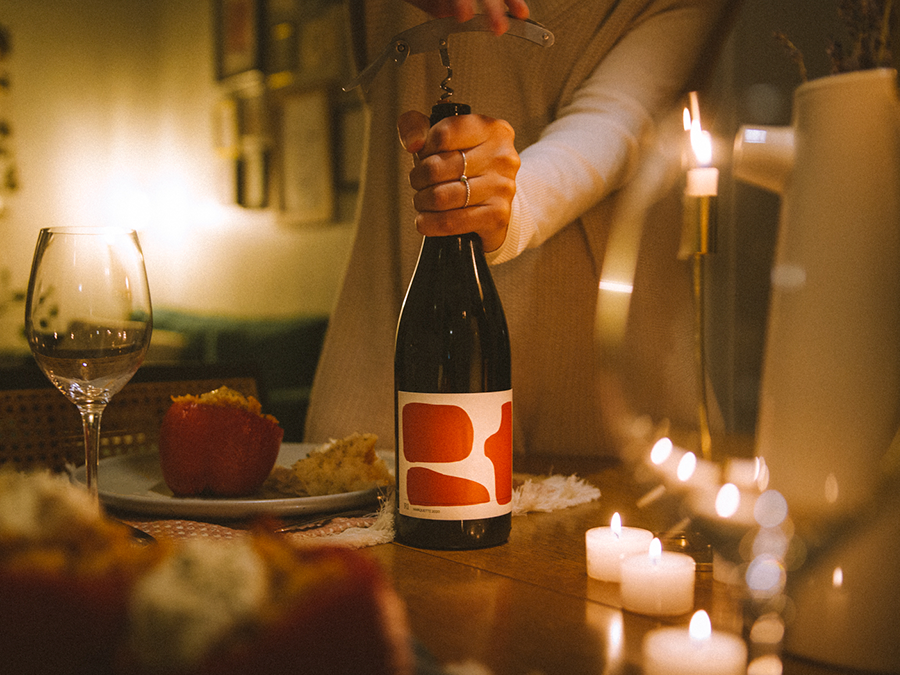 For the most part, Sébastien works with his winemaker partners Geneviève and Thomas, with whom he discovers different methods and the potential of the varieties they grow in the vineyard. They are currently planning to plant different vines to match those they are already cultivating.
The winemaker often meets inspiring people. "Every winemaker I speak with is inspiring to me, from Charles-Henri De Coussergues at Orpailleur Vineyard to Yvan Quirion at Domaine St-Jacques, Matthieu Beauchemin at Domaine du Nival and Louis Thomas at Vignoble Domaine du Fleuve. I always learn about new techniques from them. They have varieties I don't and others that are similar to mine but which they handle differently. I think that's one of the most inspiring things. I learn from them, their mistakes and their successes. Thankfully, we talk to each other a lot and gain a lot from each other.
Q: How important to you is the notion of coming together?
Of course, wine brings people together. There's a bottle for every occasion—from small gatherings to important events—for every meal and for every person around the table. People I don't know are enjoying themselves with a bottle of my wine at their table, and that makes me very happy.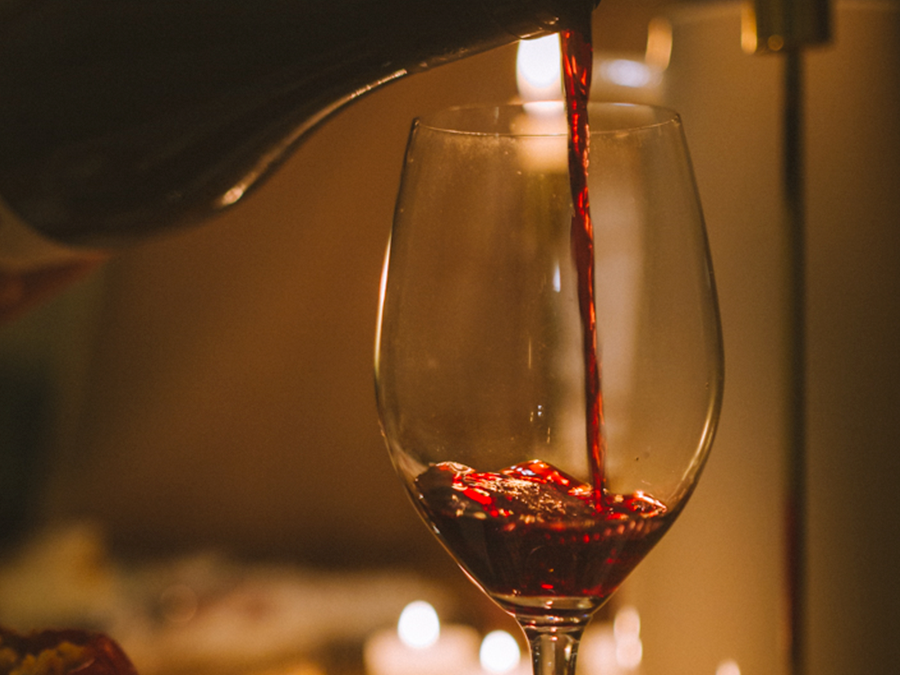 On our visit, we were struck by the inscription on the cases used to store the bottles: On pense à tout, pensez à vous! We take care of everything, you take care of yourself truly epitomizes the quality of the product—a carefully designed fine wine that is 100% made in Québec.
Discover the wines of the vineyard Les Bacchantes:
Les Bacchantes Enfin 2020 Red wine

|

750 ml

Canada

,

Quebec

Not available

Online

Available

In store

Les Bacchantes Rs1 2021 Rosé

|

750 ml

Canada

,

Quebec

Not available

Online

Available

In store
Les Bacchantes R1 2021 Red wine

|

750 ml

Canada

,

Quebec

Available

Online

Available

In store