Natural adaptation
For more than a quarter of a century, the region has witnessed an early start to its harvest, a fortnight earlier than usual. As everywhere else, global warming is shaking up the established order in the Côtes du Rhône with an increase of 1.4 oC in average temperatures and a decrease in precipitation. Despite this new reality, the region is staying the course thanks to its vigorous and resistant grape varieties, naturally adapted to the Mediterranean climate which prevails in the region. Less prone to vine diseases than the more humid regions, this hot and dry environment is also cradled by the Mistral, the prevailing wind of the region, which keeps the clouds away and dries up the vines if necessary. All these advantages allow local winegrowers to limit chemical interventions in the field, or even to ban them in the case of organic farming, which continues to gain plots with each vintage.
Progression of organic-certified wine production (in volume)
Côtes du Rhône: 11%
Côtes du Rhône Villages: 8%
Côtes du Rhône Villages with geographic name: 16%
Organic farming representation of the vineyard
2018: 9%
2019: 12%
Tacking charge towards a durable viticulture
At the heart of the concerns of the Syndicat des Côtes du Rhône, the preservation of the environment requires sustainable viticulture. Under the leadership of its president, an ambitious environmental strategic plan for the AOC Côtes du Rhône and Côtes du Rhône Villages was adopted in 2019. Becoming a national benchmark in sustainable development begins with the involvement of all stakeholders1.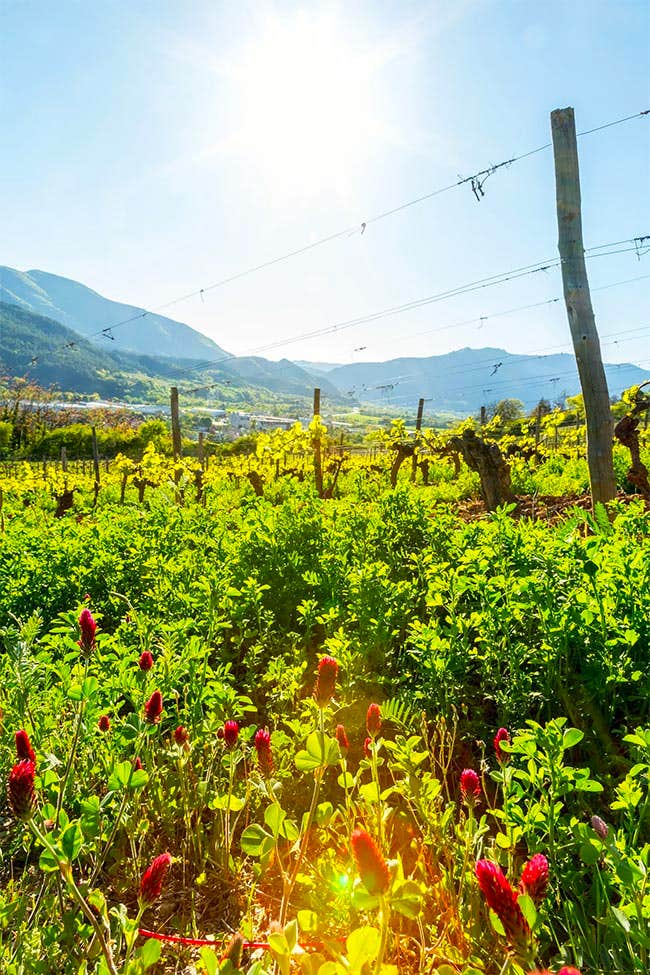 Introduction of agri-environmental measures in the specifications of the appellations in order to drastically limit chemical weeding and thus preserve the quality of water and soil.
Deployment of a "High environmental value" collective certification. A label on the bottle attesting to the involvement of farmers in respecting the environment.
Development and enhancement of biodiversity:
Installation of beehives on the vineyards;
Promoting the repopulation of bats, the main predators of butterflies that cause cluster worms;
Installation of nesting boxes to promote the presence of birds, indicators of biodiversity and the diversity of landscapes.
Development of a "Guide to environmental recommendations":
Encourage organic farming;
Support winegrowers in changing vineyard practices (vineyard management, choice of treatment equipment, etc.);
Promotion of alternatives to synthetic pesticides.
Continuation of work on disease resistant varieties.
Character vineyard
The second largest French AOC vineyard after Bordeaux, the Rhône Valley is a destination of choice for any wine lover looking for wines with a strong personality bearing the imprint of their terroir. Eternal spectators of the Rhone river which winds it, the Côtes du Rhône and Côtes du Rhône Village appellations alone occupy nearly 60% of the Rhône vineyard. Such an area offers a varied playground where more than twenty grape varieties are expressed.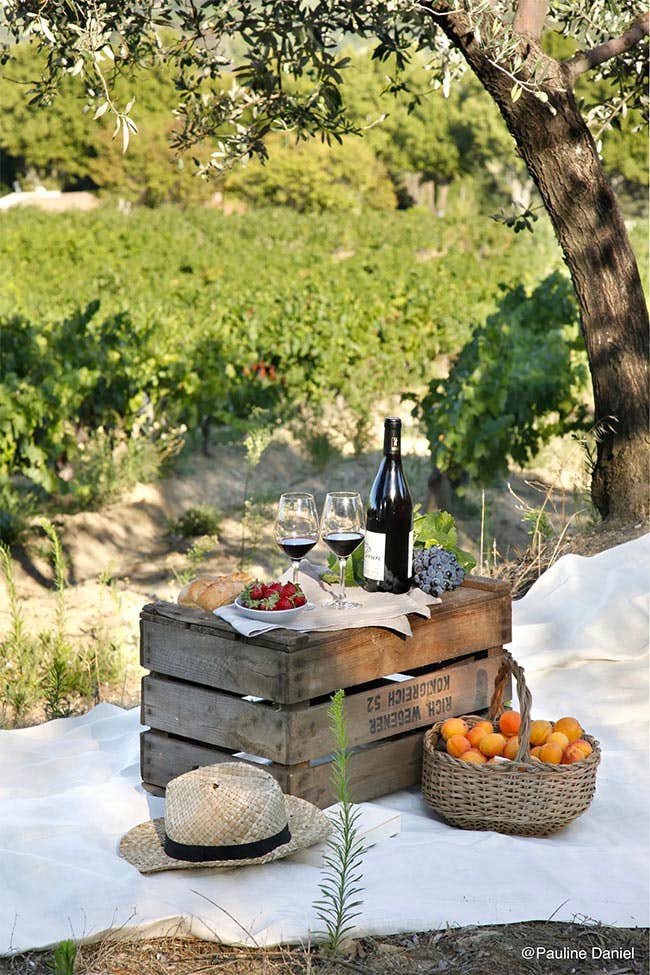 Mouth-filling reds
Real driving force of the region with 75% of wine production, reds enjoy worldwide recognition for their generous, fine, pleasant and spic character. Perfect partners of BBQ grilling, they also make a casual match to a plate of sausages, terrines and pâtés on a lazy afternoon or evening.
Seductive whites
Like reds, white wines are made from a blend of grape varieties offering an aromatic uniqueness and seductive freshness. Full-bodied, they like to play with fatty fish, enhance white meats with a lemon marinade or accompany a cheese plate at the end of a meal.
Versatile rosés
Invigorating and aromatic at will, rosés are just the thing to start the aperitif while also inspiring a multitude of colour parings such as tomato bruschetta, smoked salmon, shrimp or lobster. Real rosés made for meals!
1 Source: Syndicat des vignerons des Côtes du Rhône
In collaboration with Côtes du Rhône wines.