As the SAQ celebrates its 100th anniversary, this year with the theme "A century of sharing", we recognized that the desire to gather and enjoy quality time with our loved ones is part of our identity in Quebec. Whether it's the traditional Sunday dinner with family, an evening with friends, or a special event, we asked Josée di Stasio to share some tips on how to be an (almost) perfect host, and how to avoid striving for perfection!
In all simplicity
Keeping true to herself, Josée di Stasio promotes authenticity when it comes to hosting.
"I think it depends on the individual, we go with our gut feeling. We accept who we are and what we are capable of doing." Of course, there will always be people who will be anxious and who will pace around at the idea of receiving a large party, or even a few friends!
"Personally, I love aperitifs. For me, it's a moment where you can relax. It's not uncommon for the meal that follows to be something simple like a bowl of pasta or a hearty soup." However, even if the aperitif lingers on, she reminds us that it is never a "dry aperitif"! Of course, there will always be something to nibble on around the table.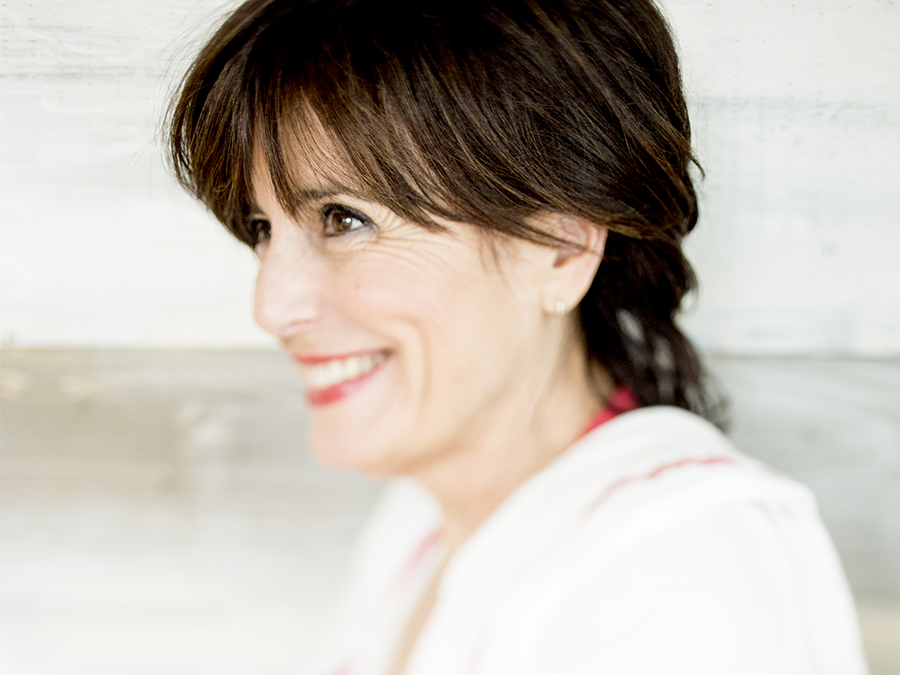 Josée favours this approach and mentions that the key to a successful aperitif lies in the supply and choice of products. Nuts, mixed olives, crackers, seasonal vegetables, charcuterie, cheeses, pâtés, and there you have it! If you have a recipe for homemade pâté or a spread for the aperitif, simply prepare it in advance. If not, you can find delicious ones in stores that can be garnished with fresh herbs, or a drizzle of oil.
It is important to remember that the pleasure lies in sharing, and sometimes even introducing, a dish or a product to our guests.
If it is a large party, why not plan a single dish? It is so convivial to place a dish on the table to share, family style.
For the enjoyment of all
Hosting guests at home also means hosting people who each have their own dietary preferences, restrictions, intolerances, and even allergies. However, do not be discouraged by this!
I think that if someone is vegetarian, it goes without saying that you offer a vegetarian dish, if not an option. There is no shortage of recipes to choose from, or side dishes that can be transformed into a main course: mixed salads, or a legume or vegetable dish. You will rest knowing you have something to satisfy the vegetarian or vegan at your table. In any case, there are many of us who are now adding plant-based dishes to our repertoire of recipes.
The good news is that there are more and more interesting options to satisfy everyone's tastes. If you're planning on having cheese as an appetizer, for example, there are several choices of local lactose-free cheeses for those who are intolerant. And why not also serve gluten-free crackers or fruit to accompany them if one of your guests is intolerant? These simple adjustments can be made without compromising on flavour!
In general, people with severe allergies are aware that their restrictions can sometimes be a challenge for the host and they will usually have an option in mind or come up with one! "Sometimes it is the person with severe restrictions who will offer to bring something. Usually it happens naturally."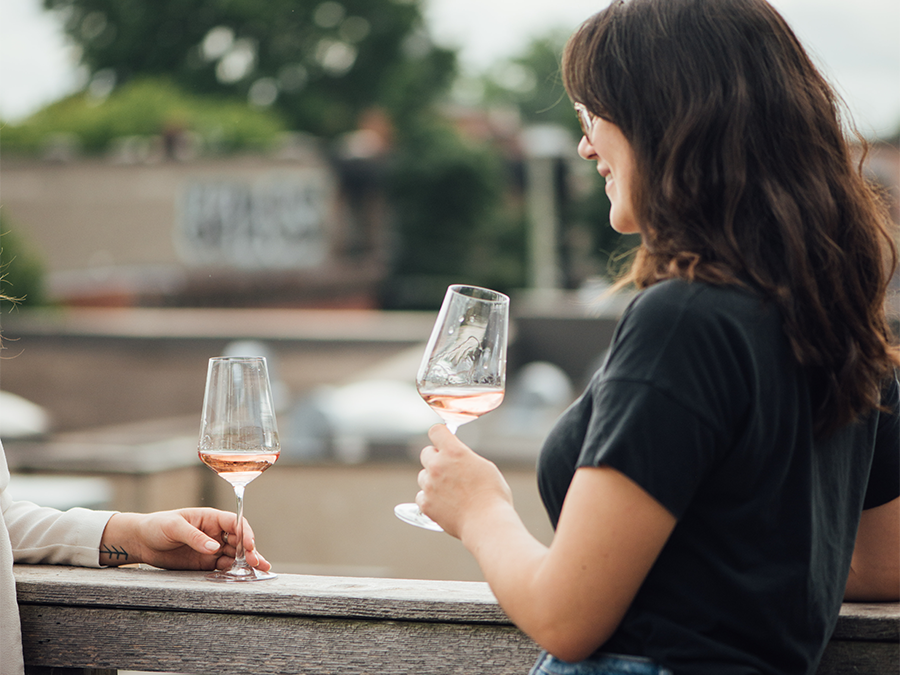 The pleasure of sharing a good meal can also be accompanied by alcohol. Serving a glass of wine, a beer, a cocktail, (or a mocktail), upon arrival is a given. For Josée, this is the first gesture of hospitality when entertaining. It's a way to welcome people, break the ice, and get the conversation flowing. Of course, it's always a thoughtful touch to provide a non-alcoholic option for those who don't drink. Again, we are fortunate today to have so many alcohol-free options, and this trend is only growing in popularity!
For a headache-free evening!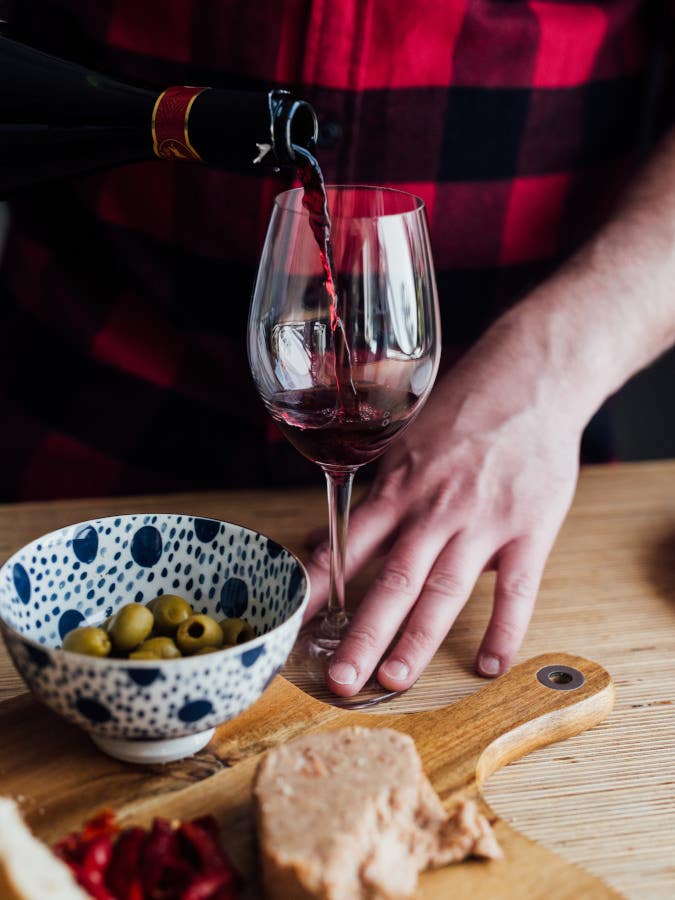 Beyond the meal we serve, what truly matters are the moments we share with those we love. There is no fun in spending your evening behind the stove just to impress the gallery, Josée reminds us.

For the aperitif, plan something simple. The main thing is to spend quality time and to be present. To avoid being rushed or anxious, preparation will be your best ally! The secret is to plan a good mise en place! All you will then need to do is dress, mix, reheat and serve when the time comes.

As the meal draws to a close, the pots soak, and the leftovers are put away, there will always be a sweet tooth at the table who will mention dessert! If you have a winning recipe with seasonal fruit, go for it! (Beautiful Quebec strawberries, for example!). On the other hand, don't be afraid to pick up a dessert if you don't have the time, or if you're not a good baker! As Josée says: "There are so many good bakers and pastry chefs, so why not go and get a dessert that's already made?"

Another tip from Josée is to "bypass" the traditional dessert with a tray of sweets. You can add chocolates, seasonal fruits, nuts, ice cream, macarons, cannelés, and any other sweet bites you like. Others prefer to finish their meal with a glass of wine and an assortment of cheeses. Simply put, all these options are good options!
Lastly, Josée di Stasio reminds us that the most important thing when entertaining is to spend quality time with your guests. In addition to the food served, the guests, and in this case yourself, will recall anecdotes around the table and this is what you must keep in mind. Prepare meals that you know well, have provisions for the aperitif, and do not forget the drinks, alcoholic or not!