Sometimes distiller, master blender, owner or winegrower, they have carved out a place of choice for themselves in a traditionally male world. Fortunately, times are changing! Discover the story and know-how behind these extraordinary women.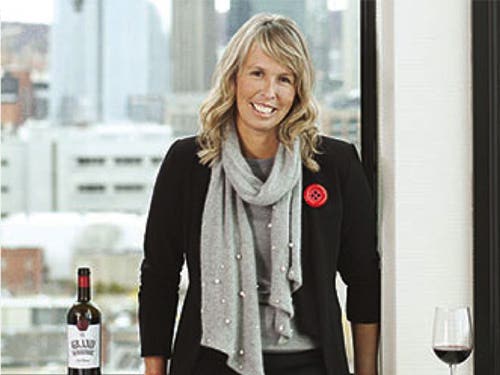 Nathalie Bonhomme

| Les Vins Bonhomme

For Nathalie Bonhomme, becoming a winegrower was a dream: she thought about it, without really believing it was possible. With the help of a winegrower friend, this native Quebecer launched her first cuvée in 2007 and the response was immediate. El Bonhomme receives several awards and mentions across the country and establishes itself in our market as a sure thing. Winemaker, consultant and prolific exporter of Spanish wines, this jovial and charismatic businesswoman is now behind a hundred labels including her own wines.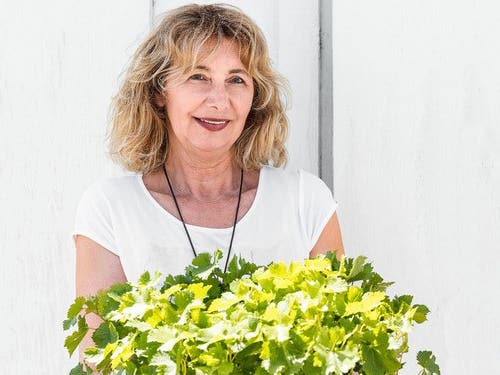 France Cliche

| Le Mas des Patriotes

Gourmet, lover of art and antiques, France Cliche is one of the few women who own a vineyard in Quebec. Initially offered to her husband for Father's Day, the first vines planted on the property are now part of a 5-hectare vineyard cultivated with organic farming in mind. Tenacious and visionary, this lady of wine can be proud of the work accomplished on her Chemin des Patriotes estate in Saint-Jean-sur-Richelieu.
Le Mas des Patriotes Le Clos de France 2021 White wine

|

750 ml

Canada

,

Quebec

Available

Online

Available

In store
---
Chantal Gareau

| Vignoble Côte des Limousins

Chairman of a Board of Directors and breeder of Limousin cattle, Chantal Gareau plants her first cuttings in an area designated by locals as "La Côte des Limousins". For 20 years she has not only developed a solid know-how in wine production but has been able to realize her dream of converting her vineyard to organic. Congratulations to this committed woman whose red Limousin represents the only Quebec still wine available at the SAQ to be organic, natural and IGP certified.
Vignoble côte des limousins Limousin 2020 Red wine

|

750 ml

Canada

,

Quebec

Available

Online

Available

In store
---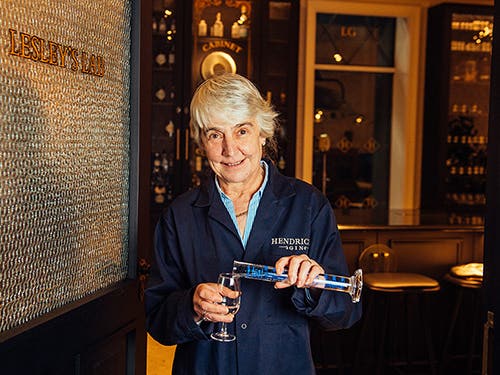 Lesley Gracie

| Hendrick's

A chemistry graduate, Lesley Gracie worked in pharmaceuticals before becoming Master Distiller for the Hendrick's brand since its very beginnings. She was inspired by her love of flowers and plants, combined with the spirit of the fields of roses and the famous English cucumber sandwich to create a gin that would break conventions. The famous Hendrick's bottle and its precious liquid, reminiscent of an apothecary container, is certainly at the origin of the new genre movement of this type of spirit, which catapulted its success. Ms. Lesley Gracie also made history by being inducted into the "Gin Magazine" Hall of Fame on February 25, 2021.
Not available

Online

Available

In store
---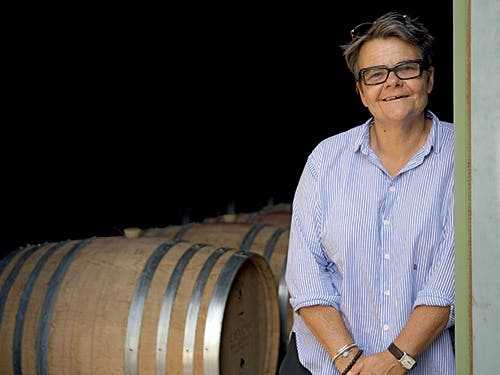 Brigitte Jeanjean

| Vignoble JeanJean

Lover of the great outdoors and nature, happiness that she rediscovers by walking through her vineyards, Brigitte Jeanjean worked to organize the Harricana snowmobile races in Quebec before returning to her native Languedoc in 1992. One of our darling producers, Brigitte represents the 6th generation of the Jeanjean family and there is no doubt about the love story with our homeland! Several references are among Quebecers' favourites and continue to have us travelling to the south of France through our glass of wine.
Not available

Online

Available

In store

Available

Online

Available

In store

Available

Online

Available

In store
---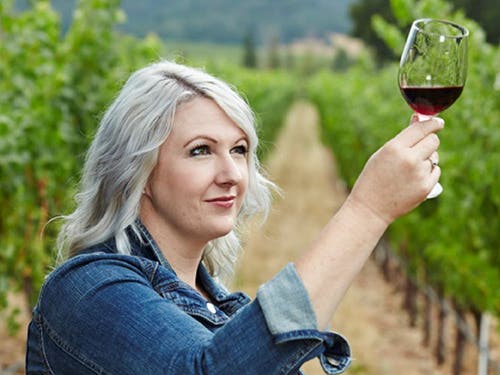 Beth Liston

| Longshot

Winemaker for the Longshot brand, which belongs to E&J Gallo, Beth Liston uses her talents with the philosophy of always wanting to do better, drawing inspiration from everything that surrounds her and which shines even beyond wine. Her biggest reward? Making wine that breaks down conventions by pouring her passion and creativity into developing bold wines that remain affordable... To the delight of customers!
Available

Online

Available

In store

Available

Online

Available

In store
---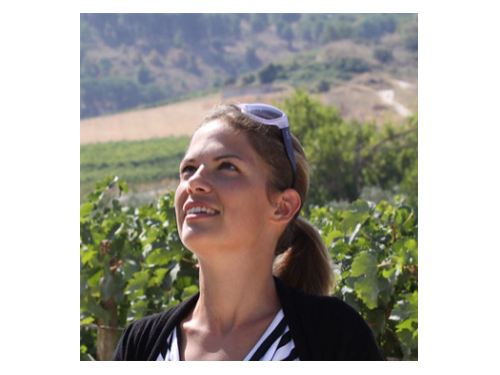 Patricia Toth

| Planeta

Hungarian-born Patricia Toth holds a degree in food science specializing in wine, beer and spirits. Her love of wine led her to become a winegrower in northern Italy and in her native country, before joining Planeta in 2005 as an assistant winemaker. Extremely involved and passionate about Planeta's SOStain sustainable agriculture initiative, she recently started working full time for the company, notably at the helm of the Planeta Dorilli site, a winery producing exclusively Cerasuolo di Vittoria, the only DOCG on the Island.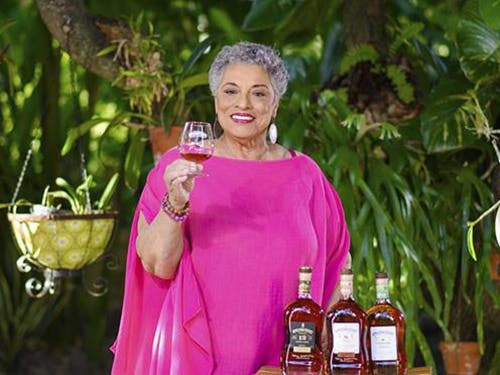 Joy Spence

| Appleton Estate

Passionate, creative and blessed with keen sensory skills, Joy Spence is the soul behind Appleton Estate rums. The first woman to hold a master assembler position in a traditionally male industry, she has watched over the house's stills for 40 years. Discover the products shaped by this talented woman recognized as one of the most influential in the food and drink industry according to "Food and Wine Magazine".
Not available

Online

Available

In store

Available

Online

Available

In store
---