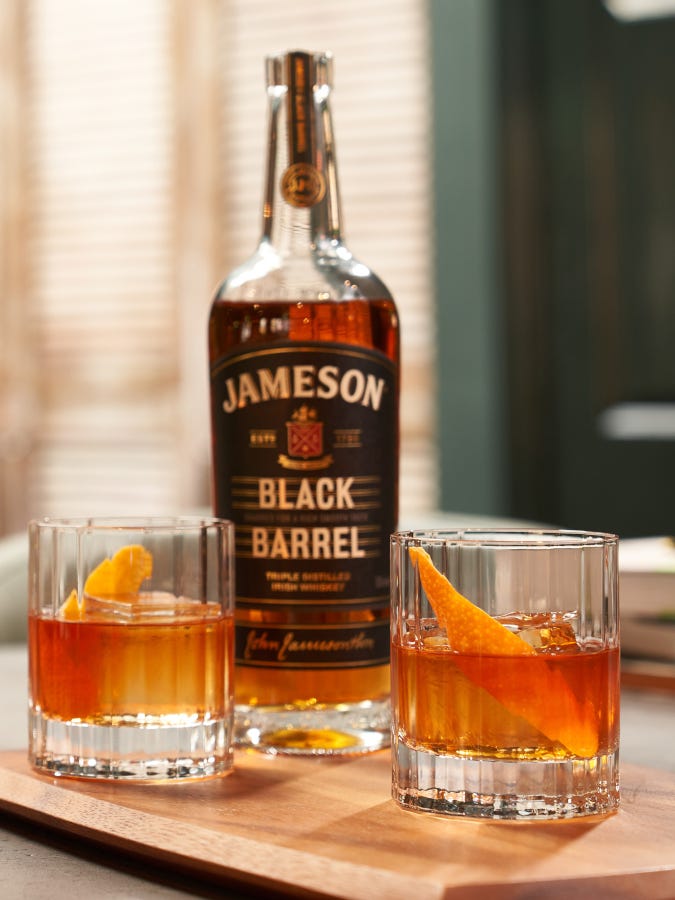 Since 1780, Jameson has been synonymous with sharing and conviviality. A guarantee of good times with friends, this Irish whiskey satisfies both amateurs and neophytes alike.
Made from a triple distillation process in three copper stills and aged for at least three years in oak barrels, Jameson Original is known for its smoothness and creaminess. The house has even made it its trademark with the slogan "Jameson, The Smooth Whiskey".
In the south of Ireland, the distillers at the Midleton distillery in County Cork work in the most traditional way, following practices handed down through the generations.
There is, of course, an inherent and deep connection between Jameson and the Irish soil: the barley is grown locally, and the water is drawn directly from the Dungourney River, which runs through the distillery. A little nod to the meaning of the word "whiskey" in Irish—"uisce beatha"—which means "eau-de-vie"!
Jameson Irish Whiskey: St. Patrick's Day's guest of honour
Dry or on the rocks, with an Irish beer (as is the tradition in Irish pubs), or in cocktails, there are a thousand and one ways to appreciate Jameson's line of whiskeys. And what better occasion than Ireland's national holiday to savour a cocktail featuring this iconic whiskey—the best-selling Irish whiskey in the world? Here are five Jameson-based cocktails to savour on March 17 while chanting Sláinte (pronounced "slawn-che," the Gaelic equivalent of "Cheers!")!
#1 Warm-up
---
We kick off the festivities with this delicious cocktail, where the sweetness of Jameson Original complements the spiciness of the ginger ale perfectly. The name of the cocktail speaks for itself: a refreshing starter that is as easy to make as it is to drink!
#2 Cream caramel
---
This cocktail made with Jameson Irish Whiskey & Cold Brew Coffee is sure to impress with its sweet coffee and caramel flavours. A creamy, comforting caramel elixir that enhances the exceptional sweetness of Irish whiskey with spicy, roasted, and vanilla aromas.
#3 Glamour
---
We're going all out with this seductive cocktail that impresses as much by its presentation as by its taste. The rich notes of vanilla, spice and candied fruit of the Jameson Black Barrel blend perfectly with the sweetness of the dessert wine.
#4 Irish lemonade
---
This Irish-style lemonade is a great way to rediscover our classics while adding an exquisite aromatic complexity. With hoppy aromas, and notes of citrus, spice and grass, Jameson Caskmates IPA Edition will take this lemonade to the next level.
#5 Shamrock
---
And to finish it off? A St. Patrick's Day staple! To celebrate in style, the Shamrock is the cocktail you need. What could be more Irish than an Irish stout mixed with whiskey? Jameson Caskmates Stout Edition, of course! The characteristic sweetness of Irish whiskey is complemented by aging in Irish craft beer barrels, giving it a subtle touch of hops and cocoa. The green and black colours of the cocktail will immediately get you in the mood for celebration!
Discover the Jameson range to make our 5 recipes
Available

Online

Available

In store
Not available

Online

Not available

In store

Available

Online

Available

In store

Available

Online

Available

In store
Visit our Cocktail page for more cocktail ideas to celebrate in good company. Happy St. Patrick's Day!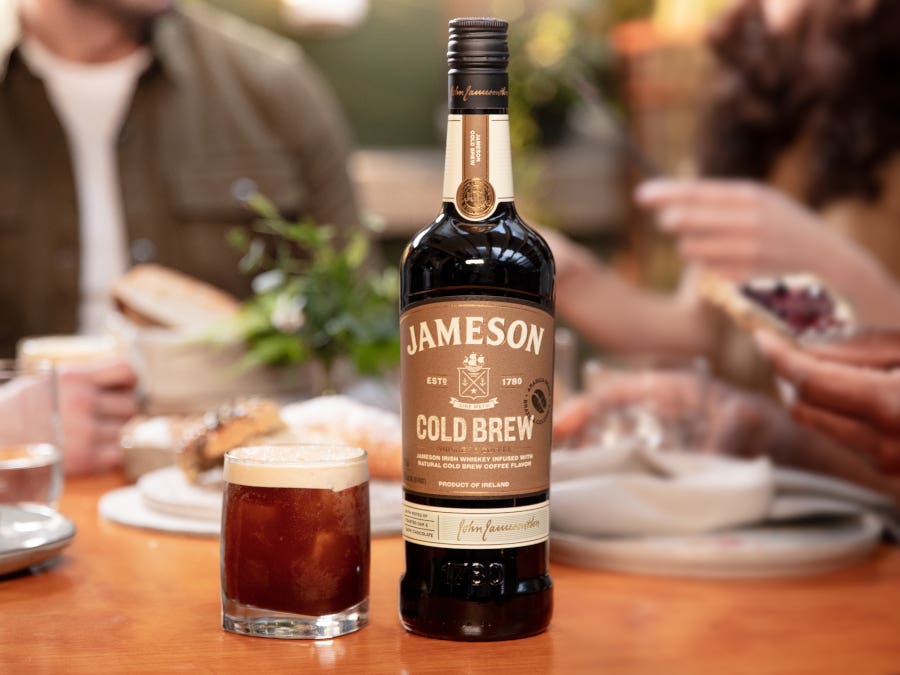 In partnership with Corby Wines and Spirits Limited
We recommend
Want an intro to whisky? The ITHQ, in conjunction with the SAQ, has two workshops you'll want to check out!

Read more

Wine, whisky, mescal, even beer can have smoky notes, which pair marvellously with similarly smoky foods. Subtle or intense, smoky notes can come from various sources — all related to how the item or product was made.

Read more

Sweet or salty—we all secretly love one more than the other, but why not enjoy both at the same time? Here is a unique pairing that involves chips, chocolate . . . and whisky! A cross between a salty snack and a sweet treat, these chips dipped in whisky chocolate are sure to wow your guests!

Read more