In spring 2020, in the midst of this initiative, Gelamain Québec, a new group from here, was born.Consistingof various collaborators and partners from Quebec's spirits industry, they offeredtheirexpertise pro bono in support of a unique initiative: to produce and distribute hand sanitizer – very quickly and free of charge – in an effort to meet the urgent need from the province's healthcare system and certain essential services.
By the end of March, this same group was planning to distribute up to 25,000 litres of hand sanitizer, in various formats.
This initiative is made possible thanks to a donation of alcohol from the world leader in alcoholic beverages, Diageo, which operates the largest distillery in Valleyfield. The initial producers to step up to the plate for this project include Trybec Beverages (Cowansville), Distillerie 3 Lacs (Valleyfield), Distillerie de la Chaufferie (Granby), Cirka Distilleries (Montréal), Distillerie Fils du Roy (Saint-Arsène), Vice & Vertu Distilleries (Québec City), and Distillerie de Québec (Québec City). Like other similar initiatives in Europe and Canada, and because their facilities allow for this type of production, these companies proved to be flexible and efficient!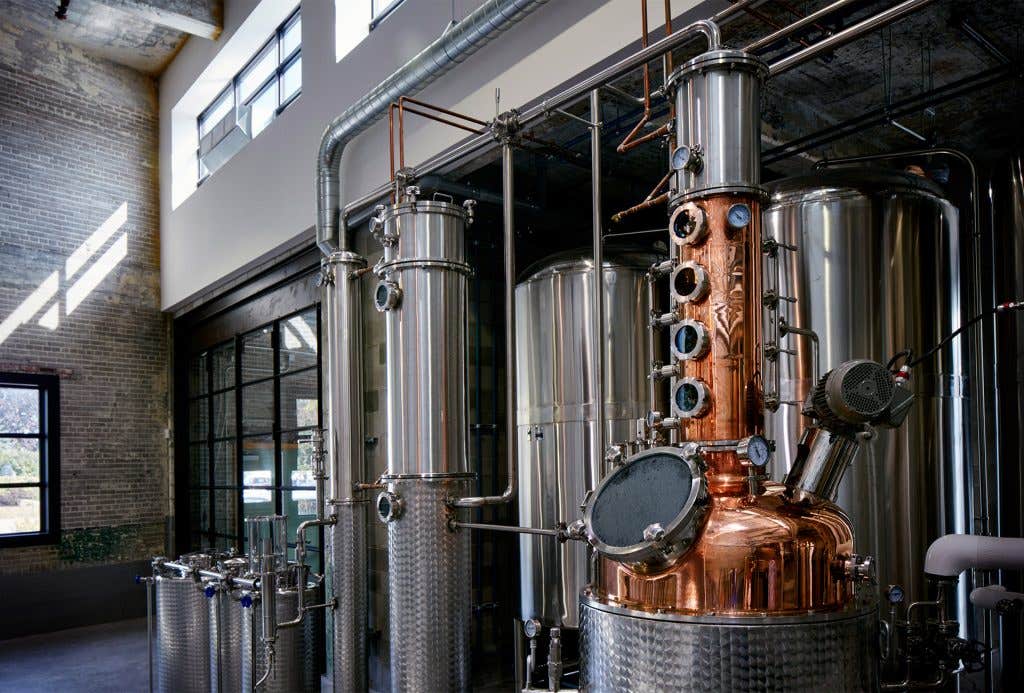 The licences, regulatory processes, and authorizations, coordinated by Regroupement Gelamain Québec, were obtained from Health Canada in record time. Other micro-distilleries from the Association des micro-distilleries du Québec (AMDQ) also showed interest in joining in the initiative.
Independents are also doing their part
Other distilleries, like PUR Vodka, have also started manufacturing antiseptic gel independently. "I said to myself: I make alcohol, and antiseptic gel is an alcohol-based disinfectant!" This simple realization led Nicolas Duvernois, President of PUR Vodka, to share on the radio how he launched a hand sanitizer operation in just 48 hours. The tanks, already ready for a batch of PUR Vodka, were ideal for producing a new antiseptic gel recipe compliant with Health Canada standards and World Health Organization (WHO) recommendations. To date, 4,000 litres of hand sanitizer has been produced, and delivery began last Thursday. The founder said he "turned on a dime" to get production started, with the help of his team, biochemists, a 4-litre gallon supplier, and cidrerie Michel Jodoin, who lent their installations for bottling. And orders are pouring in: "We can't supply everyone just yet, but we're working hard to get there!" says Duvernois. For the creator behind acclaimed products PUR Vodka and Romeo's Gin, this initiative was only natural: "It was impossible for me to do nothing! We need to help one another out. Right now, we're all fighting the same enemy."
The BluePearl Distillery in Montreal, manufacturer of BleuRoyal gin, has also started using their facilities to produce a liquid antiseptic: a gin-based hand sanitizer!
Precursors of this collective effort, other companies are also working to offer disinfectants, such as Distillerie Stadaconé (Québec), Artist in Residence (Gatineau), Domaine Lafrance (Saint-Joseph-du-Lac), Distillerie du quai (Bécancour), Les Subversifs (Sorel-Tracy), Distillerie NOROI (Saint-Hyacinthe), Dillon's (Ontario) et Barr Hill (Vermont). We're willing to bet that others will join in the movement!