Home for the holidays
At the Lépine-Blondeau's, the holidays are about having fun, taking it easy and enjoying time together. "At our house, the holidays are sacred. We all get together as a family. My mother cooks, and we eat and play boulette all afternoon," shared Magalie. What aromas and flavours make her most nostalgic? Her aunt Diane's meat pie made with game caught by her godfather Pierre.
Celebrating the art of wine
As the host of Supernaturel : histoires de vin nature, a wine show filmed in seven countries, Magalie Lépine-Blondeau had the opportunity to gain very personal and intimate knowledge of wines and champagnes, which she has a particular fondness for. "There's something in the effervescence—a joy and excitement. And it brings people together," she explained.

What do Magalie's suggestions all have in common? Each one is produced according to methods that respect the land, and the winemakers are all hard workers who believe in offering refined and delicate wines and champagnes of the highest quality.
Champagne Fleury Fleur de l'Europe Champagne

|

750 ml

France

,

Champagne

Not available

Online

Available

In store
Champagne Fleury Fleur de L'Europe, a champagne to build memories
"This is a champagne that will create a moment," affirmed Magalie, as she remembered the first time she tried Fleury champagne, produced in the Fleury family's century-old house by winemaker Benoît, cellar manager Jean-Sébastien and marketing manager Morgane. The actress has only good things to say about the family business. "They're pioneers in biodynamic winemaking. Thirty years ago, it was an audacious decision to convert the vineyard. They have an artistic vision. For them, it's an emotional vocation. Everyone in the family has a part to play," she said. "This 85% pinot champagne is supple, vibrant, fresh and gourmand, with just a hint of brioche."
Massimago Zurlie, a daring sparkling rosé
The very fine bubbles in this 500-ml screw-cap bottle bring back great memories for Magalie, who loves to open one with her father: "It's a really fun sparkling. With 11% alcohol, it's light and bright."
Massimago Zurlie Sparkling rosé

|

500 ml

Italy

Not available

Online

Available

In store
Les Tètes Tète Nat' 2022 Sparkling wine

|

750 ml

France

Available

Online

Available

In store
Les Tètes Tète Nat' 2021, an elegant and affordable petnat
Four friends, an organic vision, indigenous yeasts, very little sulphites… and a lot of fun. That sums up the activity of the Les Tètes brand founders, which sign here a Pet Nat (pétillant naturel, in French) meaning a sparkling wine obtained through ancestral vinification, by spontaneous fermentation. Less effervescent than a classic sparkling wine but not devoid of liveliness and freshness, we love its aromas of white-fleshed fruits and flowers. Its elegant bubbles and finesse which gives it a silky texture make it a prime candidate for your aperitif!
Champagne Tarlant Zéro Brut Nature, unfiltered pleasure
This small but vibrant family-owned house has been producing champagne for 12 generations. Aged for 6 months in barrel followed by 64 months sur lattes, this champagne is unfiltered, without dosage and bottled with minimal sulfites. It offers a dry and vinous mouthfeel, with notes of ripe apples, honey, brioche and almonds.
Available

Online

Available

In store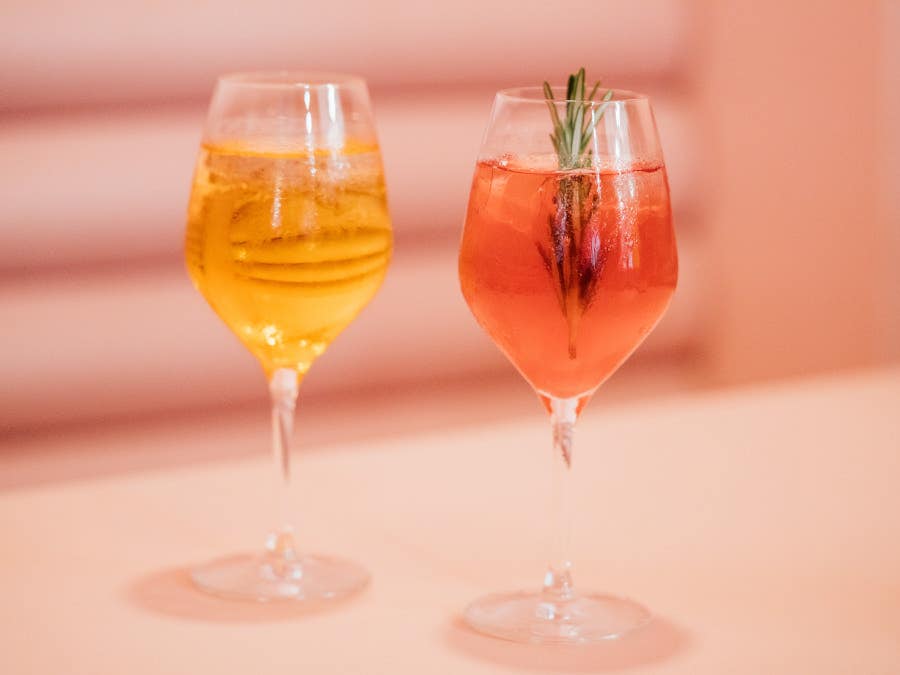 We want to wish Magalie Lépine-Blondeau, her family and all of you a very happy holiday season, with delicious dishes and excellent wines that will inspire you and charm your guests!
Happy New Year!
Cover Picture : Magalie Lépine-Blondeau at Bar à flot in Montreal