As far as French vineyards are concerned, it would be easy to overlook Jura. Its six appellations combined cover a mere 2,000 hectares, producing only 1% of France's total wine production. And yet…
Jura stands out in many other ways: the region is home to several organic winemakers (more than 20% of the region's winemakers have adopted organic practices), its terroir is rich and expressive, and its wines are like nothing else in the wine world.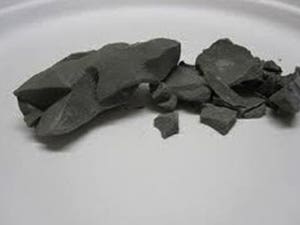 Located in France's northern region, Jura vineyards are characterized by a harsh climate and marl soils. Such conditions allow the terroir to really express itself, which results in crisp, fresh wines. The wine's oxidative character, which lends certain wines their notes of hazelnut and scotch, is a result of not topping the barrels (meaning any naturally evaporated wine is not replaced, as it generally would be). This production technique is commonly used in viniculture, especially when it comes to the production of yellow wines.
So, to introduce you to this inestimable winemaking region, here are a few snippets of information that might be useful. They're all less than 140 characters, so you shouldn't have any more trouble getting through them than you would a tweet or a text message!
It's nice to keep things simple sometimes...
France's first AOC. 45,000 hectolitres/year = greater volume than Jura.
5 cepages: Chardonnay, Pinot Noir, Poulsard, Savagnin, Trousseau.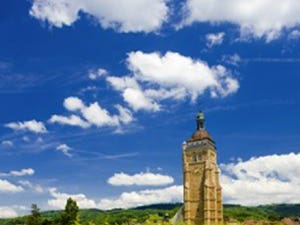 The biggest of the AOCs. Contrasting terroirs. 105 communes and 640 hectares of vines.
Mainly white wine production.
Produces 3% of Jura. Mistelle: must + grape spirit.
Ages in oak barrel, minimum 12 months. Between 16° and 22° alcohol.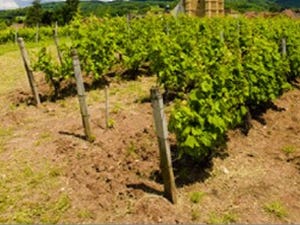 Exclusively yellow wine (matured under a film of yeast) and Savagnin.
Limited land. Control and regulations are numerous and very strict.
Five hills surround the village (star). Part of production = straw wine made with Poulsard.
Expressive terroir. Elegance, depth and finesse.
AOC créée en 1995. Méthode traditionnelle. En blanc, chardonnay = 50% minimum de la cuvée.
En rosé, pinot noir et poulsard = 50% aussi.