Climate and topography
The vinicultural landscape of this enormous country (over 3,000 kilometers wide from east to west) is reflected by a diversity of topography, soils, and climates. For the most part, wine production happens in the country's southern climes, since the northerly regions (closer to the equator) are too hot and arid. The vast majority of Australian vineyards can be found in southeastern Oz, where you can discover a wide range of sub-regions and appellations.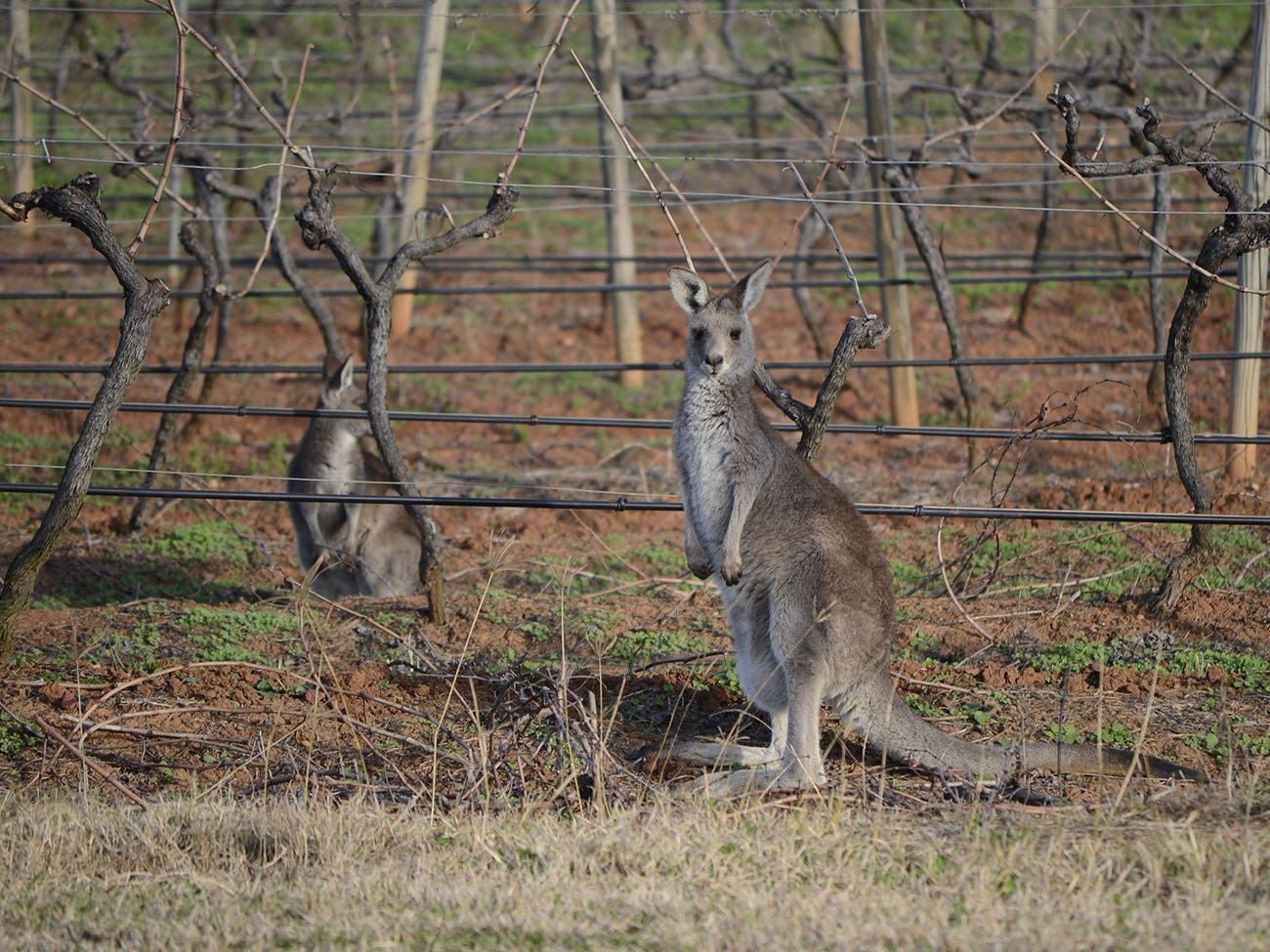 New balance
Once upon a time and for a very long time, Australian winemakers were famous for their intense, colourful, and rather woody wines. Today, however, Australian wines are all about subtlety and freshness. The woodiness is now more discreet that ever, and a much-welcomed acidity means you won't be able to get enough. There's a quality-forward Renaissance underway in Australia and it's making for increasingly distinctive wines. To boot, the Aussies are making use of an ever-widening array of grape varieties, and the results are convincing. With a heightened attention to terroir, crescendoing natural wines, and blossoming new regions, the face of Australian wine has undergone a major shift since Shiraz used to dominate exports.
Varieties
Many vintners are actively exploring new grape varieties on Australian soil, adding further to the layered and complex portrait of the country's wine scene. In the Australian section, you'll now find Shiraz, Cabernet, Chardonnay, and Pinot Gris rubbing shoulders with the likes of Grüner Veltliner, Fiano, Touriga Nacional, Mourvèdre, Carignan, Arneis, and Mencia. Today's Australia is full of surprises.
Reds
Although several other red grape varieties are grown in the country, we often associate Australia with Shiraz (the local translation of Syrah), which covers 30% of local vineyards. Shiraz makes for a more robust expression of Syrah and its terroirs of predilection are the Barossa and Hunter Valleys, which produce spicy wines accompanied by caramel and leather notes with age. In the State of Victoria, Margaret River is a region where the wine is suppler, featuring peppery notes typical of the grape when grown in cooler climes. Several producers blend it with a touch of Viognier, as is the case in the northern Rhône region's Côte-Rôtie.
Cabernet Sauvignon is another big red in Australia (18% of vineyards), with especially famous expressions in Goonawarra and Margaret Valley. Excellent Pinot Noirs from the Yarra Valley, Mornington Peninsula, and Tasmania regions are also worth looking into. Grenache here has recently taken a very fresh and fragrant turn in regions like McLaren Vale and Adelaide Hills. Others favour Italian grapes such as Nebbiolo, Montepulciano, and Barbera.
Whites
As far as whites go, Chardonnay takes the top spot with 16% of overall surface area, all colours combined. The current fashion features freshness with increasingly mild woodiness and nice acidity. Planted since the beginning of the 19th century, Riesling is seen as a sure-fire asset in many an Australian region. Lively and lemony with mineral notes, local Rieslings often boast impressive bang for your buck. Hunter Valley Semillon is famous for dry varietal wines that age sublimely. You'll also find it blended with Sauvignon or Chardonnay in many accessible and appreciable wines. Pinot Gris, Alexandria Muscat, and Sauvignon Blanc are also some of the most popular varieties down under.