For the past four decades, Chilean wine has continuously been pushing boundaries. Extending its vineyards further to the north and south, continually opening new export markets, and applying its know-how to a growing number of grape varieties, Chile certainly has been busy, with its Cabernet Sauvignons making their way around the world. Chile now also produces Pinots Gris, Tempranillos, Malbecs, Pinots Noirs, and Viogniers
Cabernet: the star of the show
Although current exports are an unprecedented phenomenon, Chilean winemakers began exporting at the end of the 19th century, when phylloxera was devastating European countries. Vineyards with Bordelais grapes, used to make Cabernet Sauvignon (see box) provided Chilean winemakers an opportunity to make their way on the international stage, being entirely spared from the terrible disease. Local producers take great pride in this first phase of modernization of their country's vineyards, as highlighted by Viña San Pedro's 1865 wines, which refers to the founding year of the biggest winemaking group in the country.
Chile in numbers
In 2019, Chile was the 7th top producer in the world, neck in neck with Australia. Its 212,000 hectares of vines extend over 1,300 kilometres north and south. Some 1.19 billion litres of the 2019 vintages were produced – that's nearly 1.6 billion bottles, with more than two thirds to be exported to 150 countries, including China, the U.S., Japan, Brazil, Lebanon, and Canada. Cabernet Sauvignon is by far the country's main variety, representing 30% of grapes grown, followed by Sauvignon Blanc at 11%.
After all, this first era also served as the foundations for the country's current success on the international scene. Chilean Cabernets, which offer great cost value and keep nicely, had everything to please the wine world, which ranked Bordelais among the best in the 1990s. But when wine lovers from all over tried reds from the Maipo valley, the historical heart of Chilean winemaking, Chileans themselves looked to the future with the help of foreign investors who could see the country's potential.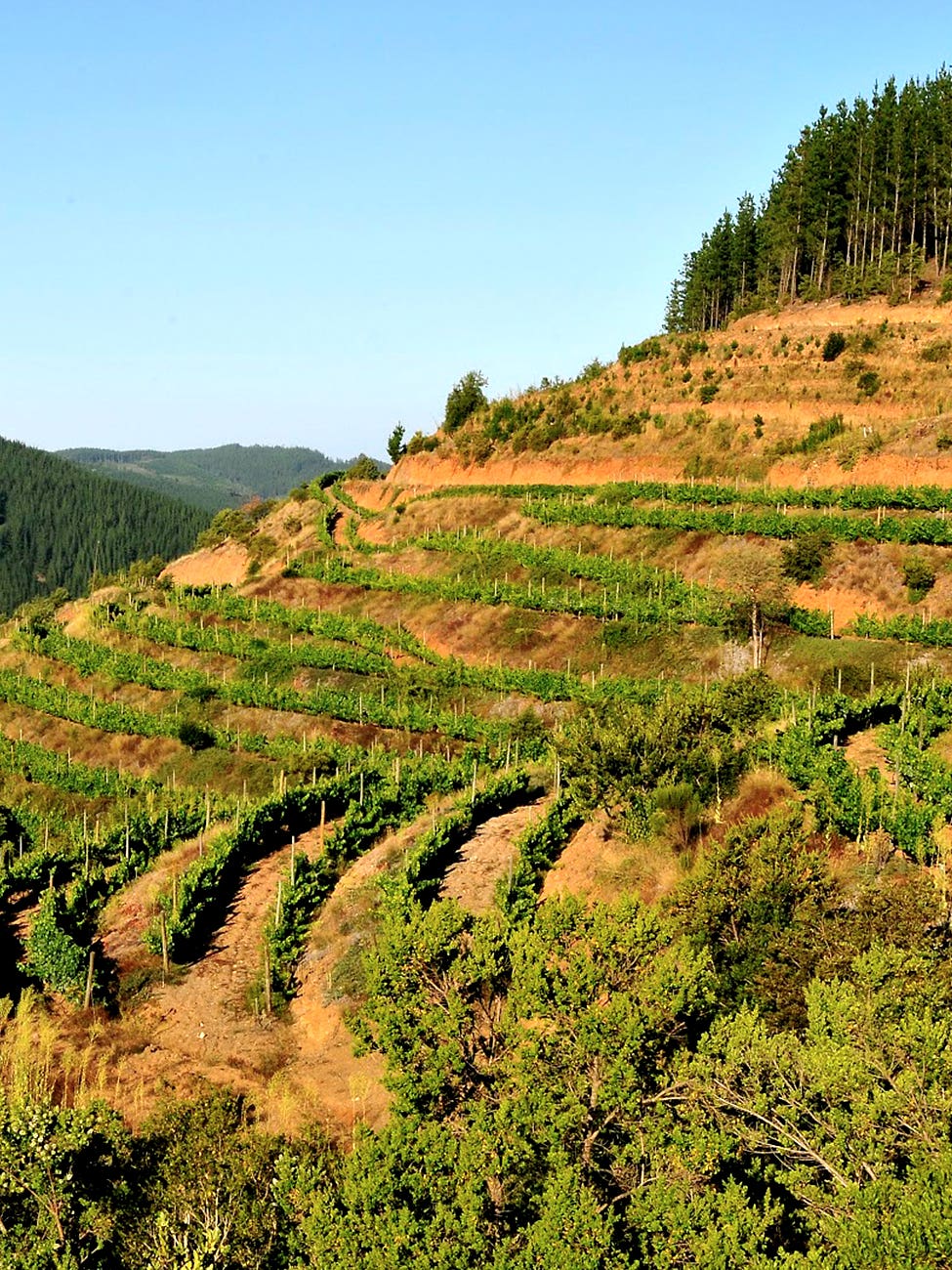 A pillar of Chilean viticulture
In 1979, Spaniard Miguel Torres had helped diversify the perspectives of Chilean viticulture, moving to the Curicó valley, south of Santiago. After working on exportation in 1981, the famed Catalan family began seeking new terroirs – and old vines. The Torres family was a huge help in reviving the Carignan, before turning their attention to other varieties Chile is known for, like the Moscatel, Cinsault, and País. In 2012, the family planted Pinots Noirs on schist soils in the Constitución region, 180 kilometres south of Curicó.
Available

Online

Available

In store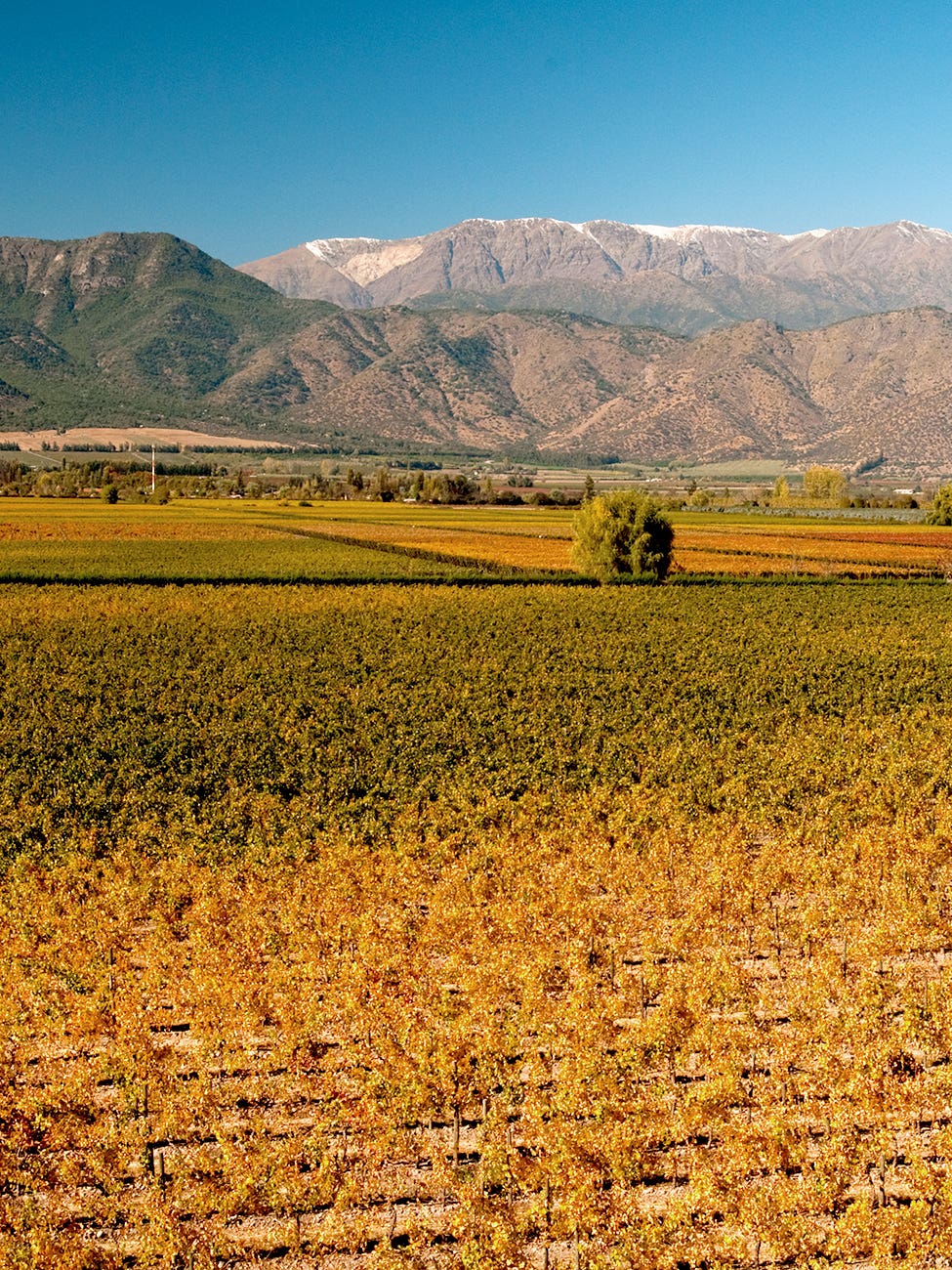 Between Santiago and Bordeaux
It was around the year 1860 that the Cousiño family, who still owns the Cousiño-Macul wine estate today, began importing Bordelais vines – Cabernet Sauvignon, Carménère (long mistaken for Merlot), Sauvignon Blanc and Gris – as well as Chardonnay, to add ambitious vineyards to their country. Closely followed by other families who are actively involved in current wine production, this movement was meant to improve the quality of local wines. At the time, they were essentially made of País, a grape variety that arrived in South America in the middle of the 16th century, with Spanish conquerors. Although this lightly fruity, versatile grape was often overlooked to the benefit of Cabernet, it is now gaining ground as winemakers are working to revive old País vines aged 100, or even 150 years or more in regions such as Itata, in the south of Chile.
Available

Online

Available

In store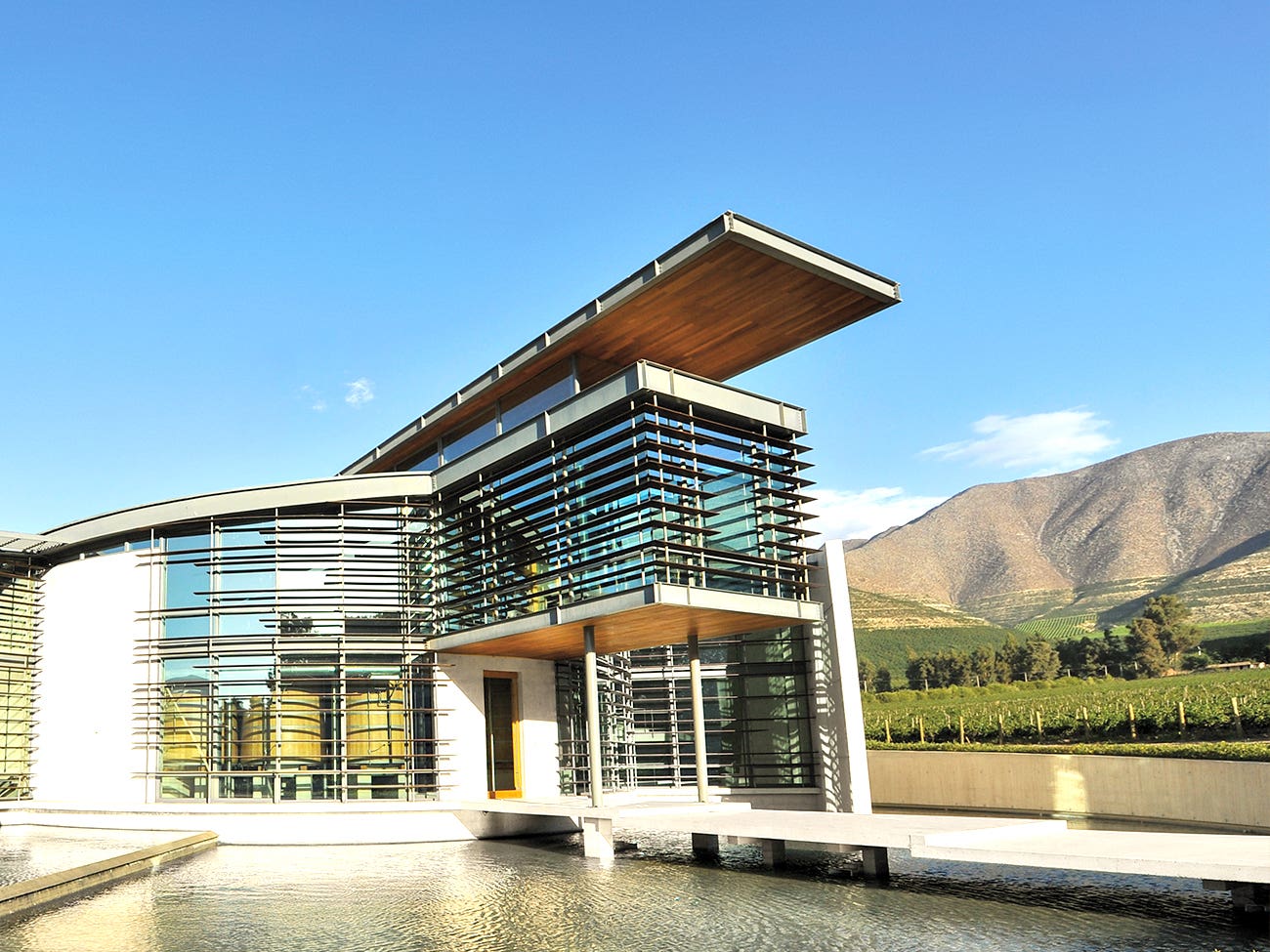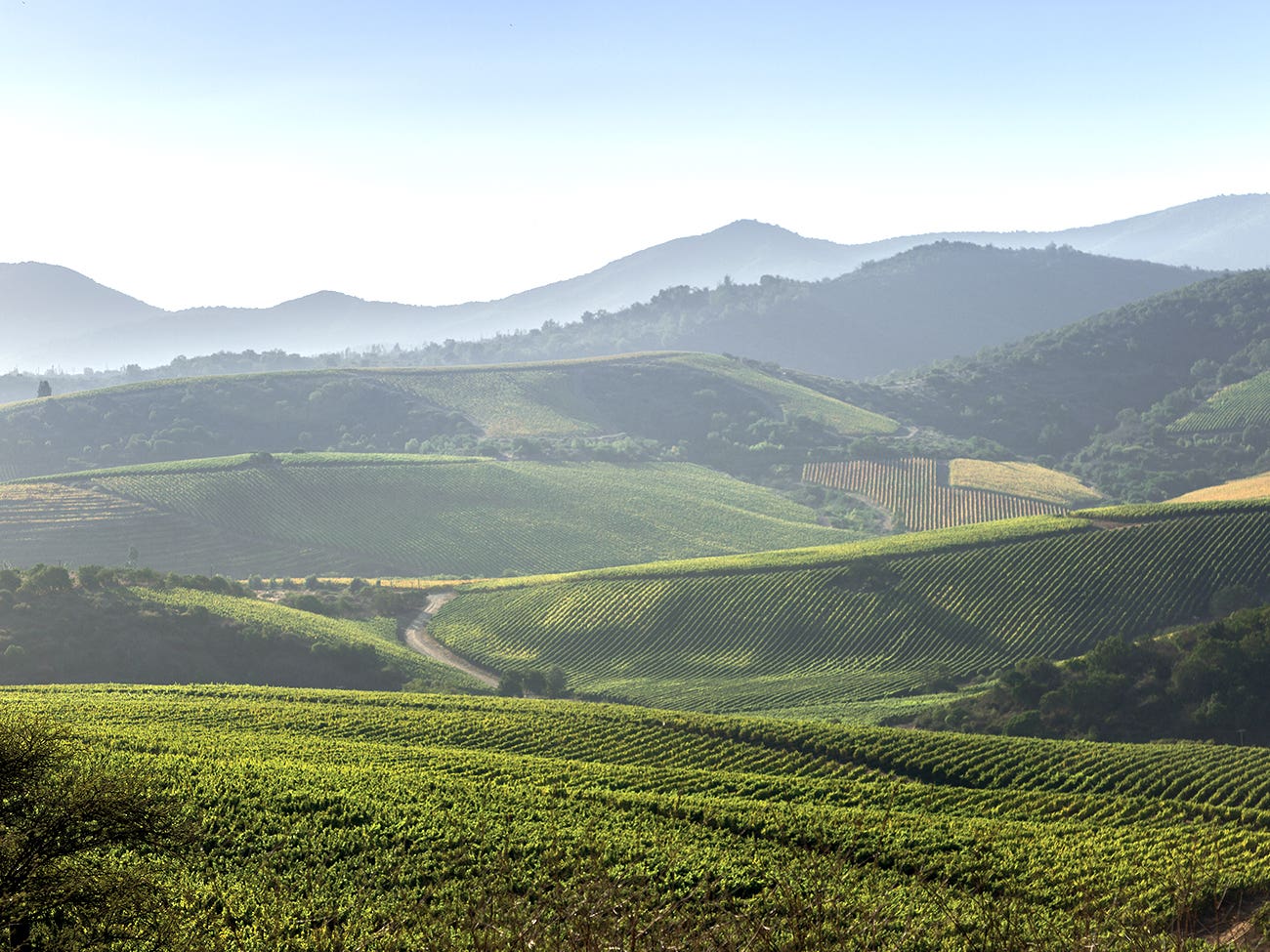 The cool Pacific
Another big part of the evolution of Chilean viticulture, producers continue to move their vines closer to the Pacific Ocean to take advantage of its cool breeze and ability to affect temperatures and the vine's life cycle. Errázuriz, the parent company founded by Don Maximiano Errázuriz in 1870, is located in Panquehue, deep within the Acongagua valley. The heat there helps fully ripen Cabernet Sauvignon and other red Bordelais varieties. The wine house also acted as a pioneer of Chilean Syrah, which was first added to its vineyards in 1996.
Just 60 kilometres to the west, at Arboleda, another Errázuriz domain, the proximity of the Pacific Ocean offers average temperatures that are three to four degrees Celsius lower than in Panquehue, making the rolling hills perfect for Pinot Noir and Chardonnay.
It goes to show the strength of the Maritime factor, of which we became aware in 1982, when Pablo Morandé, who was oenologist at the Concha y Toro estate at the time, decided to plant white grapes in the Casablanca valley, considered too cold for wine production. The valley has since become a place of choice for the production of Chilean whites, including Chardonnay, of course, but Sauvignon Blanc is also growing in popularity as winemakers are giving it its own unique energy.
Errazuriz Cabernet Sauvignon Aconcagua Alto 2020 Red wine

|

750 ml

Chile

,

Aconcagua

Available

Online

Available

In store

Errazuriz Chardonnay Aconcagua Costa 2021 White wine

|

750 ml

Chile

,

Aconcagua

Available

Online

Available

In store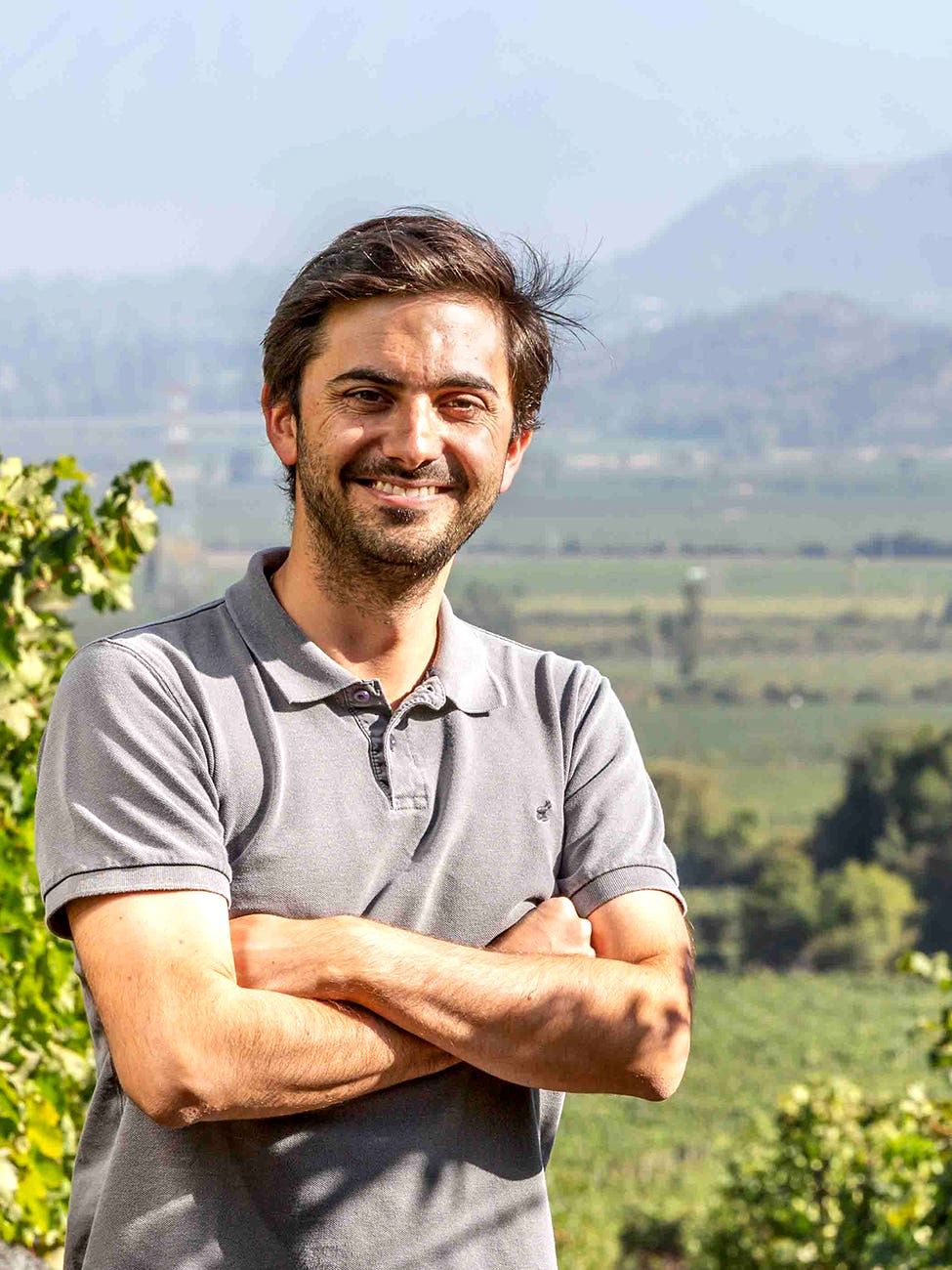 Proximity to the sea
Today, Chilean producers like Torres and Viña San Pedro continue to move closer to the sea, in places such as Bío Bío, Malleco, or Itata, far to the south of Santiago, where the maritime influence is prominent. The Limari valley, with vineyards just 1.5 kilometres off the coasts, is another example of cooler Chilean viticulture.
Vina San Pedro 1865 Selected Vineyards Cabernet-Sauvignon Valle del Maipo 2020 Red wine

|

750 ml

Chile

,

Valle Central

Available

Online

Available

In store

Available

Online

Available

In store
Discover all of
Chile's wines
Altitude
In addition to the cool seaside breeze, winemakers have found cooler temperatures in altitude, planting vineyards more than 2,000 metres in altitude, in the Elqui valley, near the Atacama desert. Even though the region, located approximately 450 kilometres north of Santiago, is very close to the equator, the elevation creates a special balance, with lots of sun but moderate heat. The combination seems to work especially well for the production of distinctive Syrahs.
Elqui is also known for its Pisco, a grape-based spirit with a long-standing history in Chile – and a recent increase in quality, as this industry is modernizing and turning to exportation. This part of South America is not at the end of its discoveries and transformations...