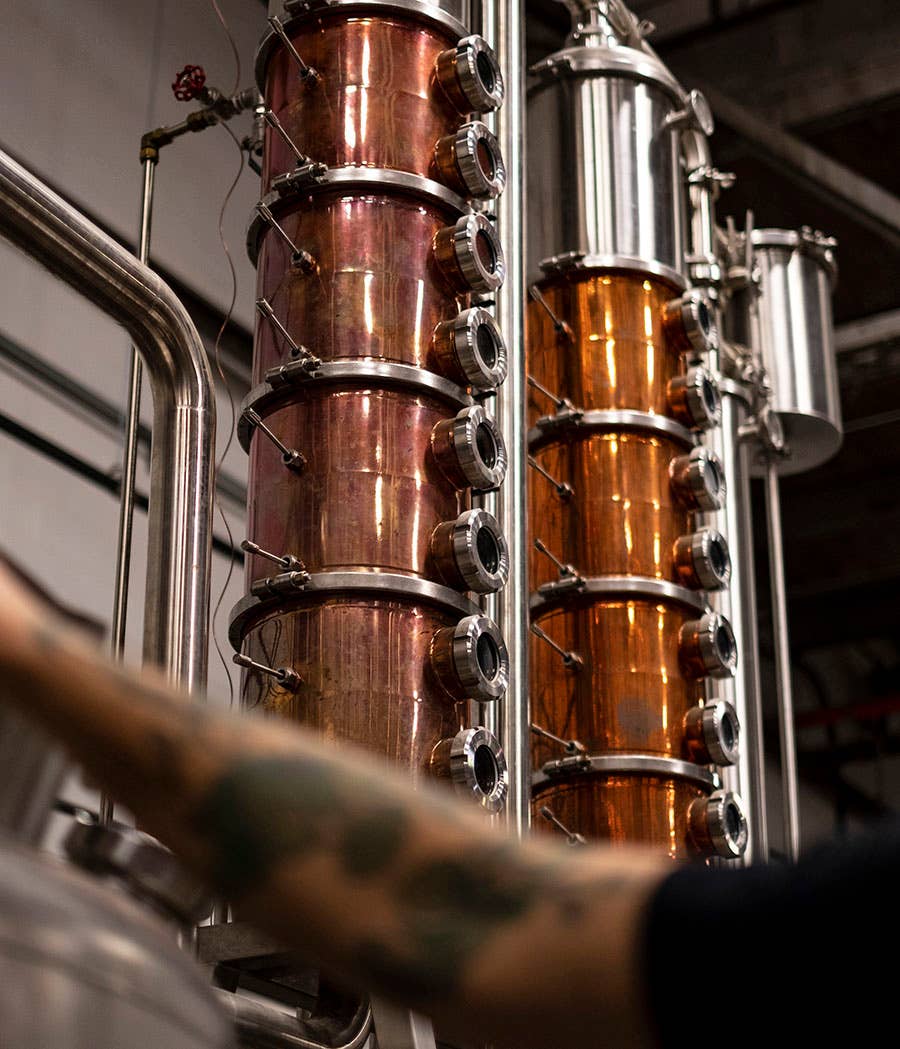 In the mood for gin?
Okay, but why not à la hibiscus? Vodka? Make it with hops. A gin-tonic ready-to-drink? Then be sure to give it flavours as unique as they are attractive – think honey, peach and rosemary – and call it Nectar. In other words, try to mimic the mind space of Oshlag Distillery, which for the past four years has charted its own unique path through Quebec's liquor landscape.
With a name that's certainly moored in its Montreal context – "Oshlag" comes from "Hochelaga", the area of the island the company calls home – the distillery has also set itself the goal of becoming anchored within the wider territory of Quebec. "When we only use Quebec grains or hops, that limits us, but it also sets us apart. There's a challenge, every time, in making the product local," explains Frédéric Thibault, Vice-President of Marketing at the Glutenberg Group, which owns Oshlag, the brewery Glutenberg, and the distributor Transbroue.
It's this spirit combined with originality and a belief in local products that is manifest in its more recent house-made gin, Dentdelion, which prominently features red clover and, of course, dandelion. "Flowers that might be destroyed," says Thibault, but that instead give the gin a unique floral character, produced by plants that anyone can find in their own neighbourhood.
Group adventure
Besides originality, Oshlag possesses a double identity, being half-brewery, half-distillery – the only pairing of its kind in Quebec, not just in terms of occupying a single name, but also by living under the same roof, explains Thibault. "It creates some interesting synergies, especially in our ready-to-drink products," explains Geneviève Laforest, Thibault's co-worker at Oshlag who is also the Vice-President of the Association des microdistilleries du Québec. Basically, it's easier for a distillery to can its drinks when it's sharing space with a brewery.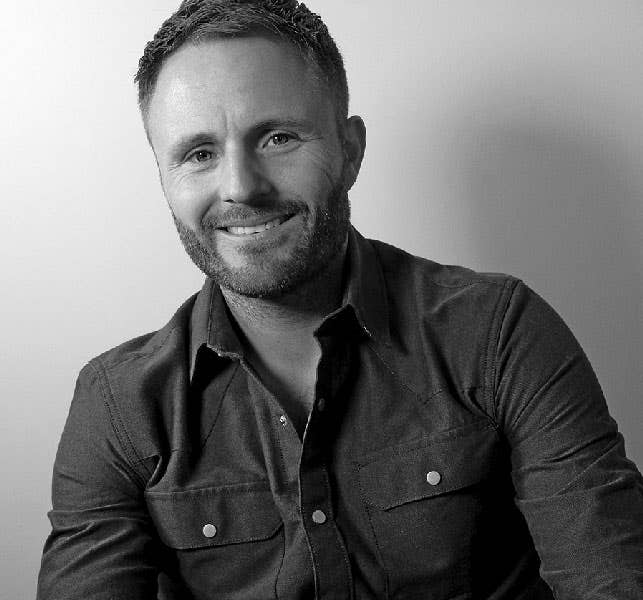 Distillery or brewery?
The distillery-brewery pairing has also become more egalitarian, given the dramatic increase in Quebec-made spirits. "In 2016, we had maybe 15 percent for the distillery and 85 percent for the brewery. This year, with the way things are going, we should be closer to 50-50," emphasizes Thibault. The success of the Ginto line, premixed cocktails that were put on the market last year, had a lot to do with the distillery's advancement.
When it comes down to it, no one should be overly surprised that Oshlag has such a distinctive personality, given that it was created in 2016 by Glutenberg, a brewery that revolutionized the gluten-free beer world by imparting beer with flavours that were able to convince even the most skeptical. A few years ago, a series of beers created with François Chartier pushed the aromatic limits of beer in general, not just the gluten-free variety. With a presence last year in 33 American states, the brewery expects to achieve distribution in all 50 states by the end of 2020. "We think we do things just as well as anyone else, no matter where they are in the world," sums up Thibault on the subject of the spirit that animates the group.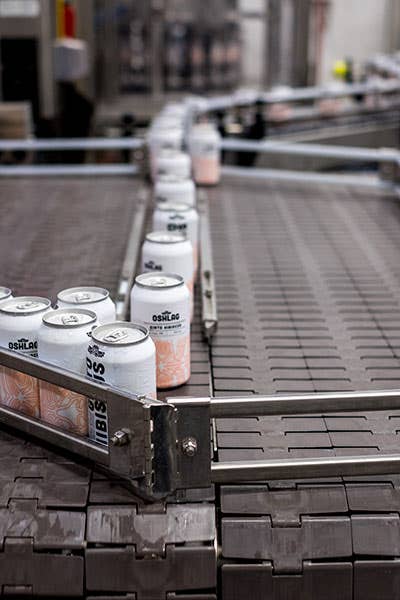 Oshlag Ginto Nectar Spirit-based cooler

|

4 x 355 ml

Canada

,

Quebec

Not available

Online

Available

In store
Simplicity first and foremost
Geneviève Laforest emphasizes that Oshlag's products aim at the high-end of the market in terms of quality. "We use natural essences and our ready-to-drink products are three to four times less sweet than those of many of our competitors," she insists. "We're not interested in making bubble gum," Thibault adds. The two associates encourage potential buyers to "keep it simple" and not hide their products, but instead to enjoy them as they are, for their distinctive characters. A bit of sparkling water, a few berries as garnish, some hors d'oeuvres on the side – there's no need for overly extravagant mixes.
After all, it's their local and original character that's sure to seduce Quebec customers. "I remember doing a tasting at the SAQ in Saint-Donat when we launched Ginto last year and that was one of the best days of my professional life so far," recalls Laforest. "People were so proud of us and our product!" It's kind of like regional training: the more high-quality local products are made, the more local people will buy them, and the more they buy them, the more there will be.