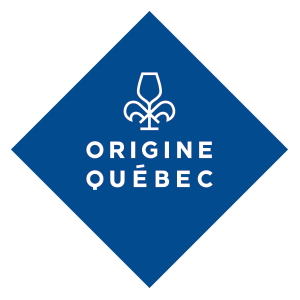 For a moment, I thought I'd gotten lost on my way to the Eastern Townships and somehow ended up in Italy! Before I even set foot inside the lovely terracotta villa at Gagliano Vineyard, I could hear Mediterranean music in the background. I smelled a tantalizing aroma coming from the wood-fired oven, where pizzas were baking to perfection. In the fields, I saw people toiling as a team, as they do in the Italian countryside. And then I was welcomed, not by a single owner, but rather by the whole Gagliano family. Having lived awhile in the boot-shaped peninsula a few years ago, I couldn't help but feel immediately at home. In an instant, it's like I'd been reconnected to the part of myself I'd left in Italia.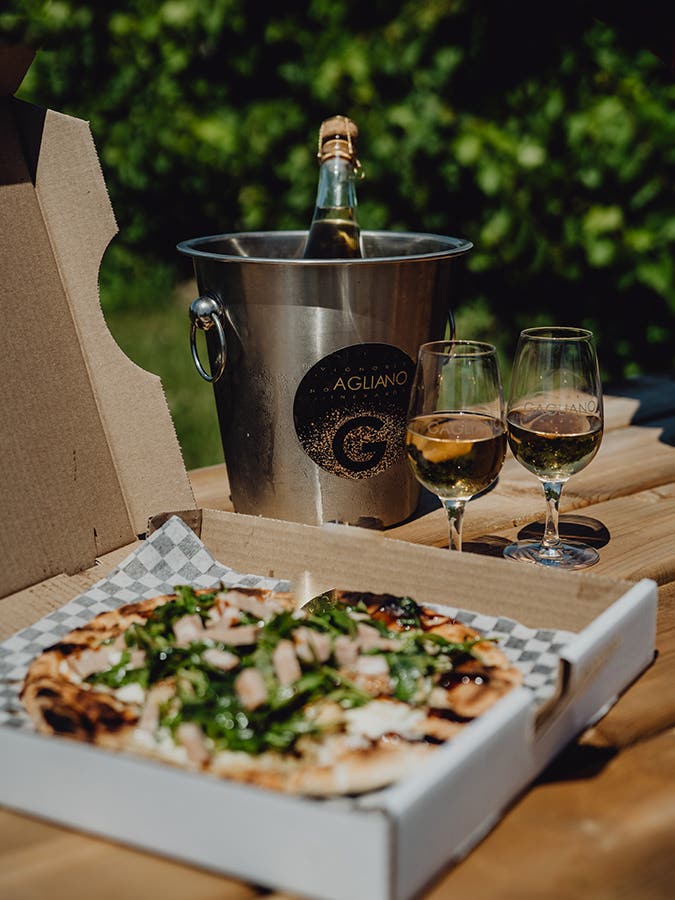 Dunham's « Little Italy »
Vicenzo, the chief winemaker and owner, introduced me to his nieces and daughter, and I had the distinct pleasure of getting a guided tour entirely in Italian. Within minutes, I fully understood why Vicenzo nicknamed his vineyard "a little piece of Italy in Dunham."
While the products are all of impeccable quality, a visit to the vineyard is in itself worth the trip—what could be better than strolling between the rows of vines with a glass of bubbly in hand, delighting in a total sensory experience and family stories, followed by a wine tasting accompanied by local products? You can also reserve an aperitivo box to be enjoyed in the fields with a wine perfectly paired with the items it contains, which include sausages and cheeses, fresh fruit, and goodies made with maple. It's a tasty reminder that Quebec and Italy are a match made in heaven!
Pizza, cannoli e vino
But the feasting doesn't end there—in the restaurant's big open kitchen, you'll be tempted by the mouth-watering aroma of authentic Italian pizza. And believe me: when it comes to old-school Italian cuisine, nothing is left to chance. Techniques are taught with great precision and ingredients are selected with care—the result is something incredibly delicious, every time. In terms of products, Tinello, le Donna Livia, le Levante, Romanza and Portofino are sure to suit every palate, due to their wide-ranging taste profiles and reasonable prices. That's another thing they have in common with Old World wines.
With a pleasantly full tummy, I was immensely honoured to be given a private tour of the barrelling room, where Vicenzo had me try their latest batch of sparkling wine—my favourite guilty pleasure—directly from the vat. And at a humble table, he whipped up the most scrumptious cannoli I had ever eaten in Canada as if it were the simplest thing in the world. An Italian dream from start to finish!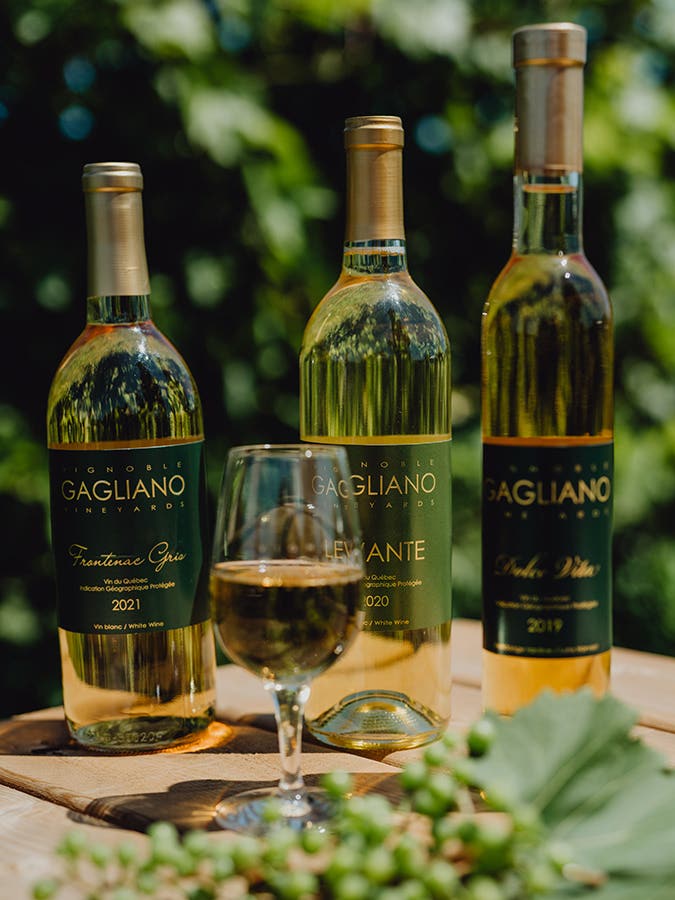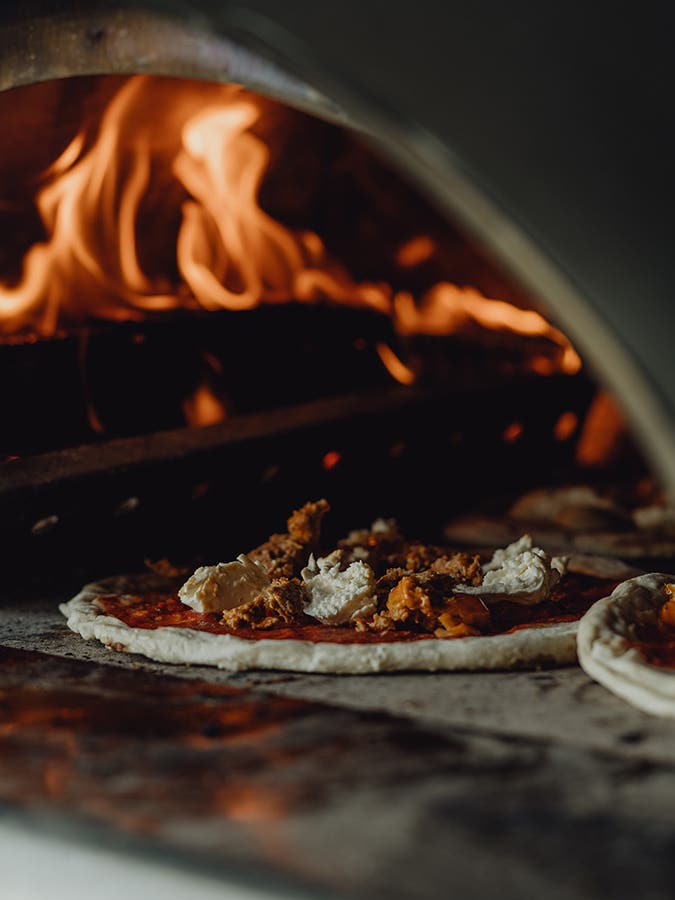 It was with a tinge of nostalgia that I left Gagliano Vineyard, my memory sparked by the smells and flavours of my beloved Italy. I promised myself I'd come back the next time I missed the Bel Paese too much. A visit to the piccola Italia di Dunham is without a doubt the best way to enjoy a trip to Italy without having to use your passport.
Explore Vignoble Gagliano's products:
If you visit L'Orpailleur Vineyard and ask Charles-Henri de Coussergues why you should go across the street to try Union Libre wines, a business he also owns, he'll tell you: "Each grower is unique. Our two Chardonnays are nothing alike."

Read more

Gaspésie is famous for its winding roads, salty sea air and breathtaking landscapes, but it's also rich with history. For instance, you might be interested in learning about the Tremblays, the family that runs the Vieux Moulin Meadery in Sainte-Flavie, the gateway to this beautiful region.

Read more

There's so much to savour when visiting Île d'Orléans, a prime food tourism destination with six villages spanning 33 km. During a visit, we checked out the spot where everything started for Vignoble Ste-Pétronille—the very place that shares its name.

Read more