In a time when Quebec spirits are shining, the focus is shifting to the rums that flow out of local stills. The sheer talent and creativity of our artisans and master distillers comes through in a range of products to satisfy any palate.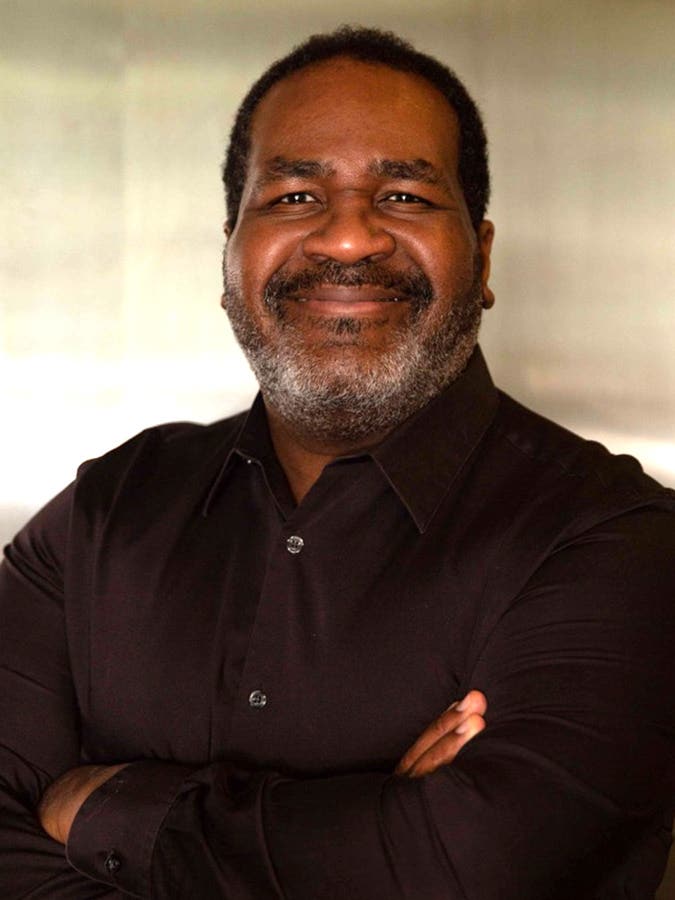 Ronald Georges, author of Guide Georges des spiritueux québécois
Although the very first Canadian eau-de-vie (made from sugar cane molasses imported from the Caribbean) dates back to New France, it wasn't until 2014 that Quebec rum production really started, with the arrival of Sainte-Marie spiced rum, produced in Montreal. And it's been growing ever since!
Ronald Georges, author of Guide Georges des spiritueux québécois and with whom we had the pleasure of discussing the matter to gain a better understanding of it, admitted he's surprised by the boom we've seen this past year, barely a year after his book was published. "There's clearly a movement afoot," he said.
A style unique to each island
Originally from Haiti, the wine and spirits writer likes to say that "Ronald rhymes with Barbancourt." But he doesn't only enjoy rum from his homeland—he claims to be particularly impressed with the purity of Rosemont white rum from Distillerie de Montréal, as well as with the sophisticated notes and long finish of Chic Choc Noir and Morbleu Noir rums, from Ungava Spirits and Distillerie Mariana, respectively.
In the Caribbean, each island makes its own style of rum that reflects its colonial history. "Flavoured rums are reminiscent of the ones from Réunion Island," Ronald explained. Like the rhums arrangés from Réunion Island, our flavoured rums (including Baba au rhum from Distillerie de Montréal and Rhum Mana from Distillerie Wabasso) get their taste from the maceration of fruits and herbs. "The average Quebecer likes sweet things," Ronald argued. "And the heat of the spices is a good way to counteract the cold," he added.
Quebec is ideal for aging
Although Quebec isn't a natural fit for making eau-de-vie from sugar cane, which only grows in tropical climates, the cool temperatures of our cellars are perfect for aging. The use of different types of casks—French and American oak, cherry, bourbon, Armagnac—helps draw out a wide variety of aromas. Within a few years, we'll be savouring a multitude of superb aged rums made right here in Quebec. At Distillerie de Montréal, oak barrels already contain future 3-year-old, 7-year-old and 10-year-old rums.
Lilian Wolfelsberger from Distillerie de Montréal was born into a family of distillers in Franche-Comté in eastern France. He confessed that his dream was to become the leading authority on Quebec rum and inspire others. His philosophy of working without compromise to continuously strive for excellence drives his goal of putting Quebec on the map thanks to the expertise of its distillers and cellar masters.
He took apart his three Charentais copper stills with double distillation capabilities in order to bring them over from France to Montreal and "make rum with highly distinctive aromas." He's vigilant and meticulous about the aging process—but that comes at a cost! Lilian explains that "you have to taste each barrel every week, prepare the blends, find Armagnac casks or ones from other distilleries, all to impart a signature finish," which is achieved by transferring the rum to another type of barrel to develop its complexity and complete the aging process.
Key dates
1769
St-Roc Distillery in Quebec was the first distillery in the country to produce an eau-de-vie made with molasses imported from the Caribbean.
2014
Sainte-Marie, a rum produced in collaboration with Distillerie de Montréal, is the first rum to feature the Bottled in Québec label.
2015
Distillerie de Montréal unveils its first Made in Québec spiced rum.

2020
Distillerie de Montréal's white rum wins gold three years in a row at Brussels' Spirits Selection, a prestigious international competition.

2021
St-Roc Fondation, a dark rum made by Distillerie de Québec, wins gold at the New York International Spirits Competition.

2022
The Morbleu spiced rum from Distillerie Mariana in Louiseville, Mauricie, is named Best of Class in the "Flavored rum" category at the San Francisco World Spirits Competition.

And we're just getting started!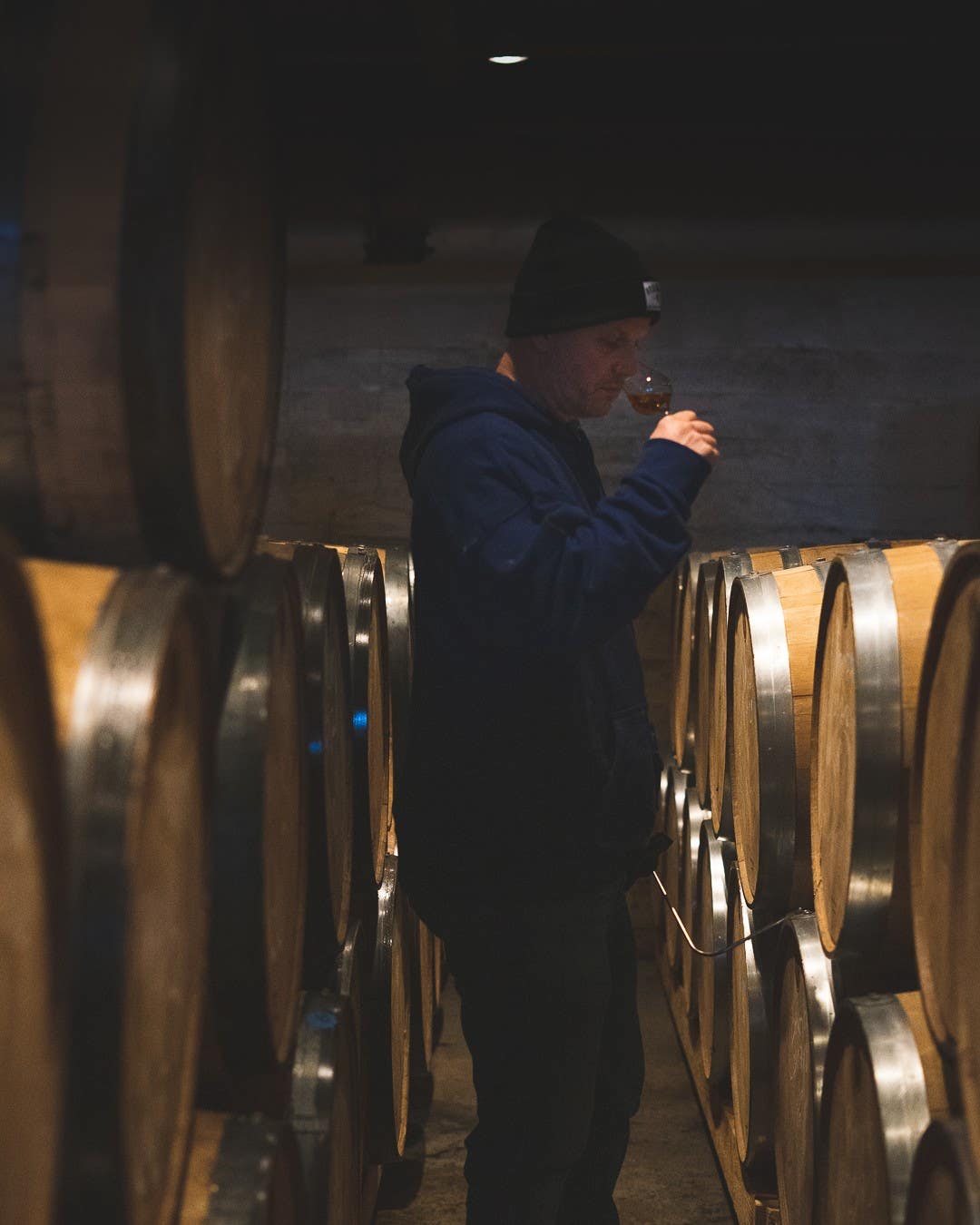 "I want us to be known for our rum, not just for whales and maple syrup."
— Lilian Wolfelsberger, Distillerie de Montréal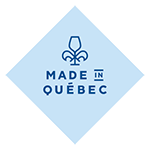 The producers at Distillerie de Montréal in Rosemont, Distillerie Mitis in Gaspésie, and Distillerie de Québec follow every step of the rum-making process.
Purchasing molasses (a base product derived from sugar cane when it's refined) that can be shipped across continents without being oxidized
Fermenting
Distilling
Flavouring and/or aging, depending on the desired product (white, dark, black, spiced or flavoured rum)
These particular rums are labelled Made in Québec because they're produced locally with ingredients from here and abroad.
Lilian at Distillerie de Montréal makes their white rum with green molasses from Guatemala, which is less refined and is fermented at a low temperature, using yeast from the area's terroir. It smells more primal and vegetal, resulting in a product that's surprisingly similar to rhum agricole. For their spiced rum, they use blackstrap molasses—more viscous and refined in nature, it adds a certain charm, warmth and roundness to the flavour.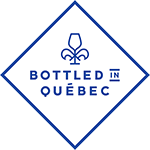 Distillerie Mariana, Ungava, Wabasso and BluePearl, which are known for their Morbleu, Chic Choc, Mana, and Acolytes respectively, import their rum so they can flavour, blend and age it to their liking. You can find an impressive selection of these spirits on our shelves by looking for the Bottled in Québec label.
Drink it straight or in a cocktail
Rum is a highly versatile spirit, and the variety of flavours of local rum make it an even more enticing option. Whether you prefer the Fruity and light, Woody and spicy, or Vanilla and roasted taste tag, you can sip your rum neat or on the rocks, or even mixed with some tonic or in a cocktail. The possibilities are endless!
Cocktail ideas
Discover Quebec rums
Wabasso Rhum Mana Mangue Ananas Flavoured rum (mango and pineapple)

|

700 ml

Canada

,

Quebec

Available

Online

Available

In store

Distillerie de Québec St-Roc Fondation Amber rum

|

750 ml

Canada

,

Quebec

Available

Online

Available

In store

Distillerie Mariana Morbleu Spiced rum

|

750 ml

Canada

,

Quebec

Available

Online

Available

In store

Distillerie Mitis Rhum Nordique Amber rum

|

750 ml

Canada

,

Quebec

Available

Online

Available

In store

Rosemont Baba au Rhum Flavoured rum

|

750 ml

Canada

,

Quebec

Available

Online

Available

In store

Rosemont Rhum Punch Flavoured rum

|

750 ml

Canada

,

Quebec

Available

Online

Available

In store

Distillerie Mariana Morbleu Black Flavoured spiced rum (chocolate)

|

750 ml

Canada

,

Quebec

Available

Online

Available

In store

Rhum Sainte Marie Noix de Coco Flavoured rum

|

750 ml

Canada

,

Quebec

Available

Online

Available

In store

Distillerie L & M Élixir des Bois Flavoured rum (maple)

|

500 ml

Canada

,

Quebec

Available

Online

Available

In store

Distillerie Artist in Residence Spiced rum

|

750 ml

Canada

,

Quebec

Available

Online

Available

In store
---
Read more
This alcohol made from sugarcane offers an unexpected diversity of aromas. From the daiquiri to the tiki drink to the super-aged rum for sipping and contemplation, rum's possibilities are vast indeed.

Read more

Being slightly sweet, rum is a great introduction to the world of spirits, especially if the burning caused by whiskies and cognacs seems a bit too intense. Here are a few suggestions for enjoying this sometimes underestimated spirit.

Read more

Organic spirits and wines, lightweight glass bottles, deposit-return: the green shift is well underway in the world of alcohol, and mixologists are obviously on board!

Read more