Very cool school
That's what the Ateliers SAQ par ITHQ have to offer, and proudly sounding the return of in-person classes in many cities throughout Quebec, but also maintaining online classes, a huge success that will continue to evolve!

Classes in-person or in the comfort of your home; amazing, right?
Take part in in-class classics including the Wine 101 initiation workshop, as well as more targeted ones for France, Spain and Italy. On top of that, for better accessibility, you have plenty of options from our virtual classes:
All courses are available in French only.
You wish to dive into the word of wine and get a general overview? The ABC of wine was created with that in mind. You'll be accompanied by 5 videos you can view at your own learning rhythm as well as a live lesson to allow you to get better acquainted with tasting techniques.
Want to learn more about your favourite varietal? The Let's talk varietals is what you need: a live tasting comparison is on the menu, guided by an expert in the matter.
Want to travel to Spain from your living room? More in-depth and supported by 8 videos you can view at your own rhythm, this workshop allows you to criss-cross this trendy wine country where history, Latin culture and of course tapas all shine!
More new classes with the seasons
To keep up with trends, more virtual classes tailored to the seasonal mood and food will be available all year long. Stay tuned for themes such as Oysters and pairings, Cheese fondue and pairings, Rosé evening, Summer aperitif and many more!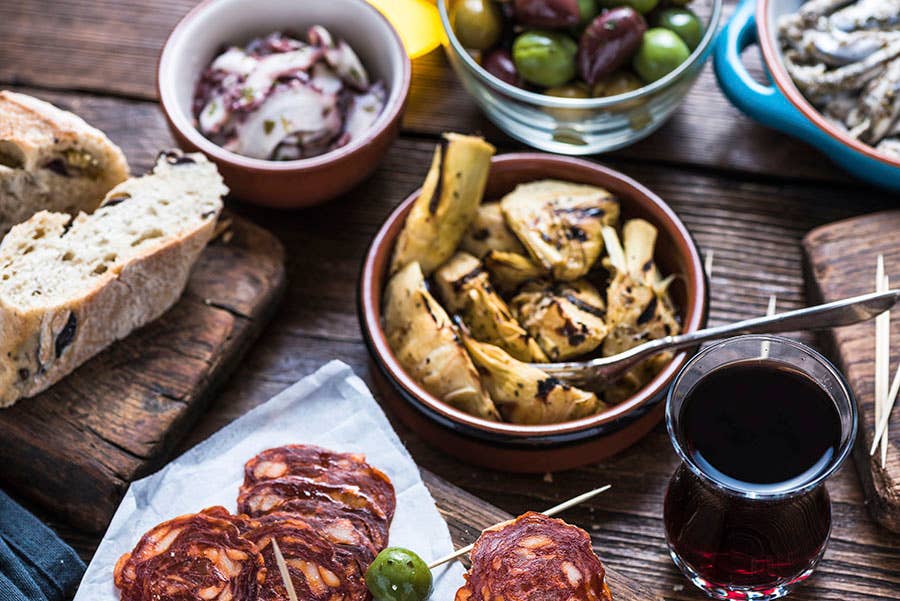 "I really enjoyed the entire presentations and particularly the ABC of wine and the wines of Spain. I did not miss any spring 2021 workshops. I hope that they will continue to offer this formula, and among others, more classes on grape varieties and vineyards of various countries! Located in Lac-Saint-Jean, I could not have been present to classes happening in Québec or Montreal."

Robert CHARRON
"A trip in itself. The workshop allowed us to find out more on the different regions of Spain. This workshop was particularly great because a lot of the learning is done in advance thanks to the videos. Julie Perreault, the host, knows her subject really well, we can't wait to have more classes with her."

Christelle, Terrebonne
Classes attended: wines of Spain.
"We loved the concept of the online workshops! We were able to learn, comfortably seated in our home, and interact with people from all over the province in addition to the teacher. We made some great product discoveries and they lasted for a few days. And as a bonus, no traffic and no need for a babysitter! An accessible plan to keep. "

Annie, Sainte-Rose
Classes attended: Wine 101, Oysters and pairings, Let's talk varietals, Summer aperitif, Bubblies.
"It was a pleasure to discover the ITHQ and SAQ workshops in the comfort of my home. This allows us to live the experience without having to travel to Montreal for example on a weekday evening. These workshops allow us to make interesting discoveries and to be able to share them with those around us afterwards. This experience makes me want to start traveling again to explore new wine regions. I have now reached 5 classes and I have already booked my next one! I can't wait for new food and wine pairing classes to be available! "

Christina, Salaberry-de-Valleyfield
Classes attended: The ABC of wine, Let's talk varietals (Sauvignon Blanc), wines of Spain, Summer aperitif, Bubblies.