Its history
Created in Montréal in 1983 and later moved to Québec, it was one of the pioneering competitions that would form VINOFED (World Federation of Major International Wine Competitions) in 1994. Currently, Sélections Mondiales des Vins Canada shares the stage with 17 other major competitions held around the world, including the Vinalies (Paris) and the Mondial des Pinots (Switzerland) to name a few. This prestigious competition is also the largest event of its kind in America.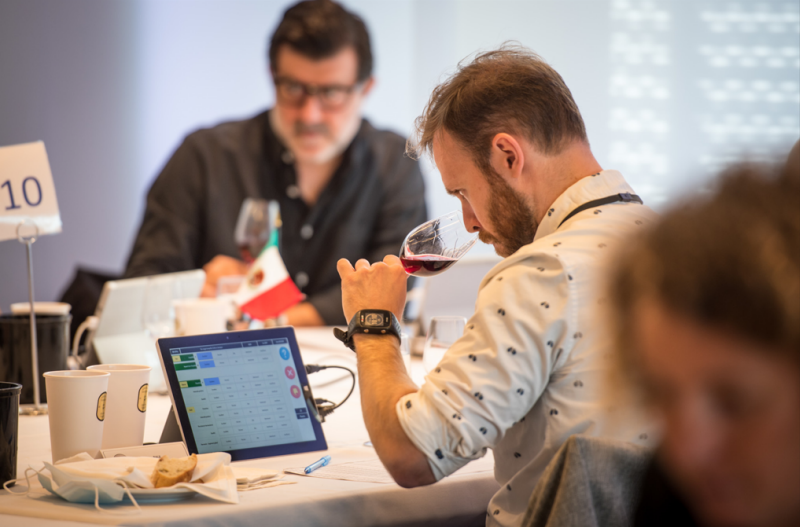 What's this competition about?
The competition is open to all producers, negotiants and wine agents, if they are in agreement with the production rules in force in their country of origin. Everyone can enter the number of samples they want. During the competition, the bottles will be subjected to blind tastings, under the watchful eye of a rigorous organization that ensures that everything is perfect: the clearness of the contents, their anonymity, the appropriate serving temperatures, etc.
The juries
Composed of tasting experts and at least one oenologist (chemist specialized in the field of wine) from all over the world, each jury has 5 to 7 members who will have the task of evaluating up to 50 wines per day according to the categories: Sparkling white wines, still rosé wines, sweet wines...
The prizes
Once the results out of 100 have been obtained and compiled, the products will be able to claim a Great Gold Medal (93% and above), a Gold Medal (89% and above) or a Silver Medal (85% and above). And as stipulated by the standard of international competitions, there can be no more than 30% of medal-winning samples.
For more information, visit the contest's website.