Spice Forest
Tea-licious
We're totally on board the tea trend and have been adding tea to a variety of our cocktails! The fruity aromas of red tea (also known as rooibos) pair nicely with the orangey notes in citrus liqueur. When mixing with rum, we suggest using a white rum to help give your cocktail a luminous appeal. Our Spice Forest can be enjoyed chilled or warm. If you feel like curling up with a comforting cup of tea, just leave out the ice cubes and swap the highball for your favourite mug!
Gourmet liqueur
A home bar essential, citrus liqueur like Meaghers Triple sec is also really versatile in the kitchen. Add it to your favourite desserts, such as citrus liqueur and chocolate lava cakes, almond and citrus cookies, pannacotta with a raspberry and orange coulis… the possibilities are endless!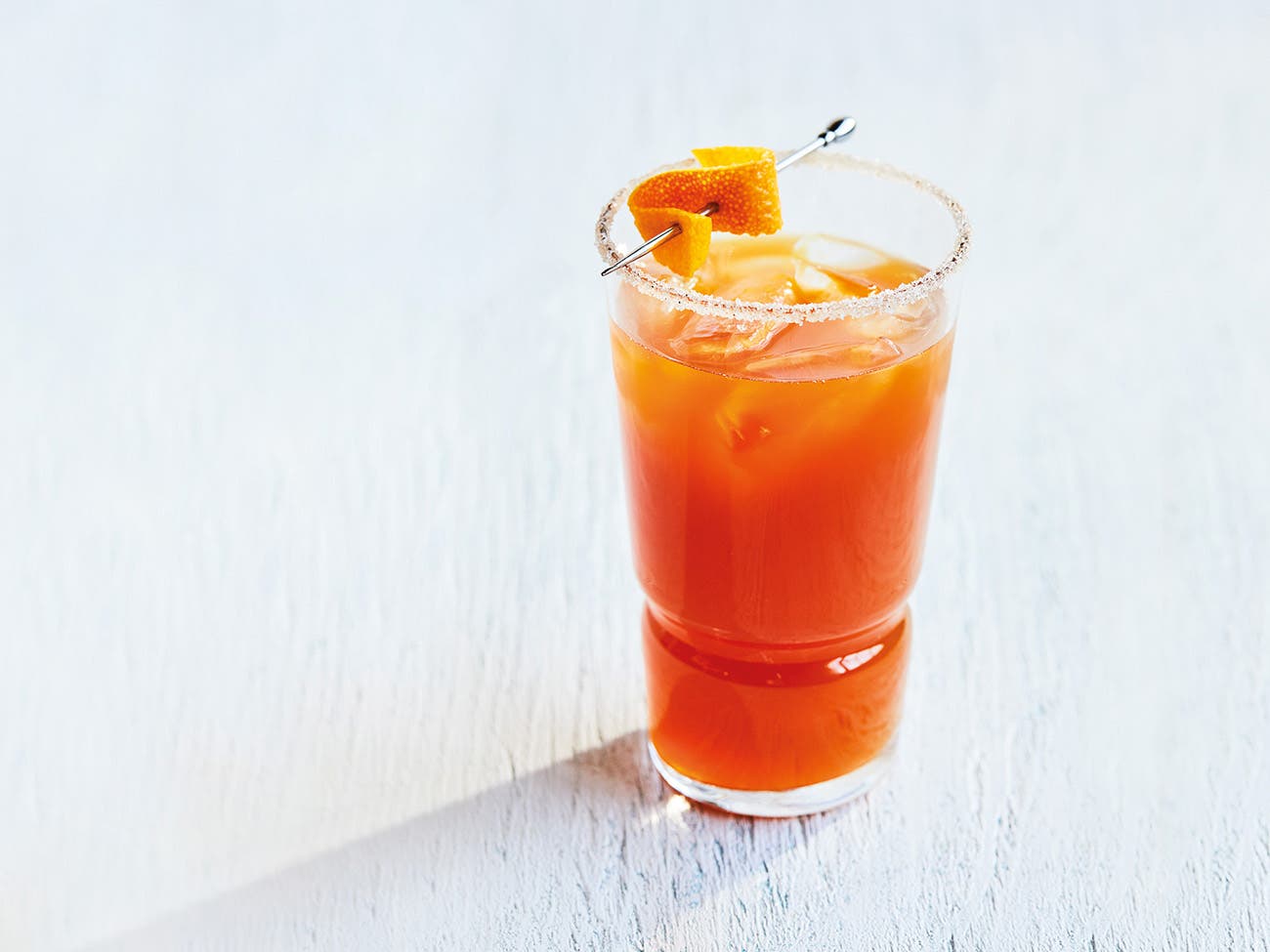 Garnish ideas
Rim your glass with a mixture of sugar and ground spices. Think cinnamon, anise, cardamom, nutmeg, ginger or cloves... and remember, a little goes a long way!
Available

Online

Available

In store
Classy Coffee
Sweet almond
Originally from Italy, bitter almond liqueur is a staple in the cocktail universe, used in a variety of classics such as the Amaretto Sour. Now we have our very own Quebec-made almond liqueur — Avril Amaretto, featuring notes of maple, nuts and coconut. Complètement irresistible.
Coffee craze
Nowadays cafés, restaurants and bars offer a never-ending selection of coffee creations: served hot with a splash of cognac, served chilled with grapefruit and thyme… the choice is yours! Our Classy Coffee is the perfect end to a gourmet meal. Topped with whipped cream, it's basically dessert in a glass!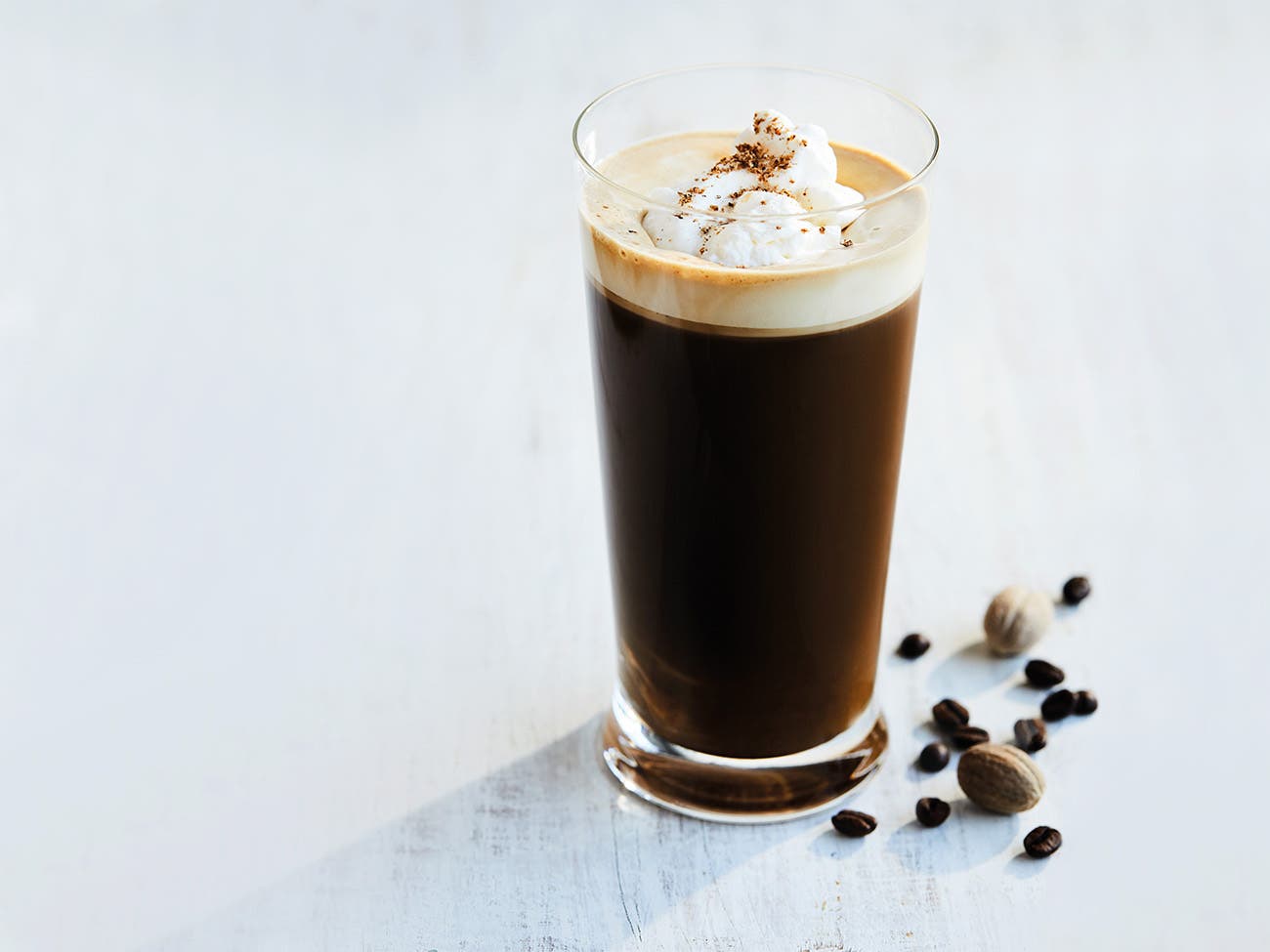 Garnish idea
Top the whipped cream with an almond tuile, milk- and dark-chocolate shavings, coffee beans or crushed cookies. Your sweet tooth will thank you!
Distillerie Mariana Avril Almond-nut liqueur

|

750 ml

Canada

,

Quebec

Available

Online

Available

In store
Quebec Mimosa
Rustic brunch
Classic brunch cocktail par excellence, the mimosa is getting a makeover with a splash of Sortilège maple whisky! A delicious touch of local flavour transforms the traditional OJ-Champagne combo into a mouth-watering cocktail that'll have your guests cheering, encore!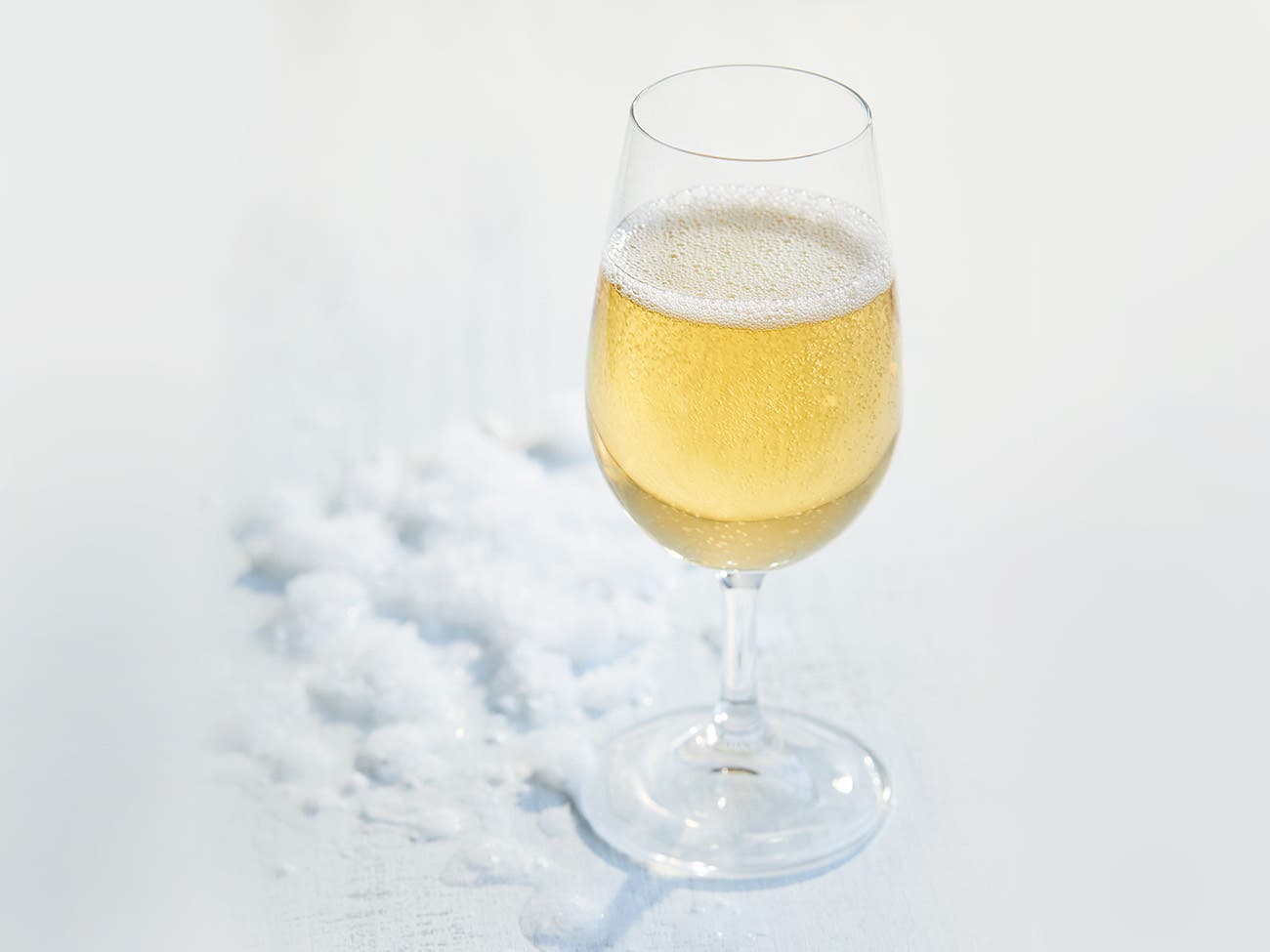 Bubbles please!
We used sparkling wine in this recipe to give our Quebec Mimosa a bit of pop. You can opt for one of the less expensive bottles of bubbly, since the whisky liqueur and maple syrup will steal the show anyway! For the perfect balance, we suggest using a dry sparkling wine, such as one with the Fruity and Vibrant taste tag.