Five wines for your long summer evenings
Anyone who has ever been to Spain is sure to have been spellbound by the lively sound and taste of the tapas bars. Each one offers its own specialties in a "small bite" form or with dishes to share. Spontaneous and efficient, it's a perfect way to liven up your reunion and patio parties!
In this time of year everything is lining up to take full advantage of the warm sunny days and good times with friends. We would like to slow down the hourglass of time and live to the rhythm of the Mediterranean culture.
The Torres family
comes to your table
When one thinks of Spain's wine country, Bodega Torres is a must. In fact, this family-owned winery is one of the most recognized and appreciated in the world, and it's easy to see why: committed to children through its foundation and an eco-responsible leader in its winemaking practices, it is also the source of an extensive range of wines so varied that there is something for everyone.

Since the weather is nice and warm, we tend to choose a more delicate wine. Are you the seductive white wine type? The Vina Esmeralda Limited Edition is light in alcohol and will awaken your taste buds with its enchanting scents of melon and tropical fruits.
Available

Online

Available

In store
Thirsty for a refreshing rosé? Organic and bone dry, the Torres Guardians de la Terra is delicate and very pleasant with its strawberry and white flower aromas. Wines that are sure to go well with these shrimp canapés.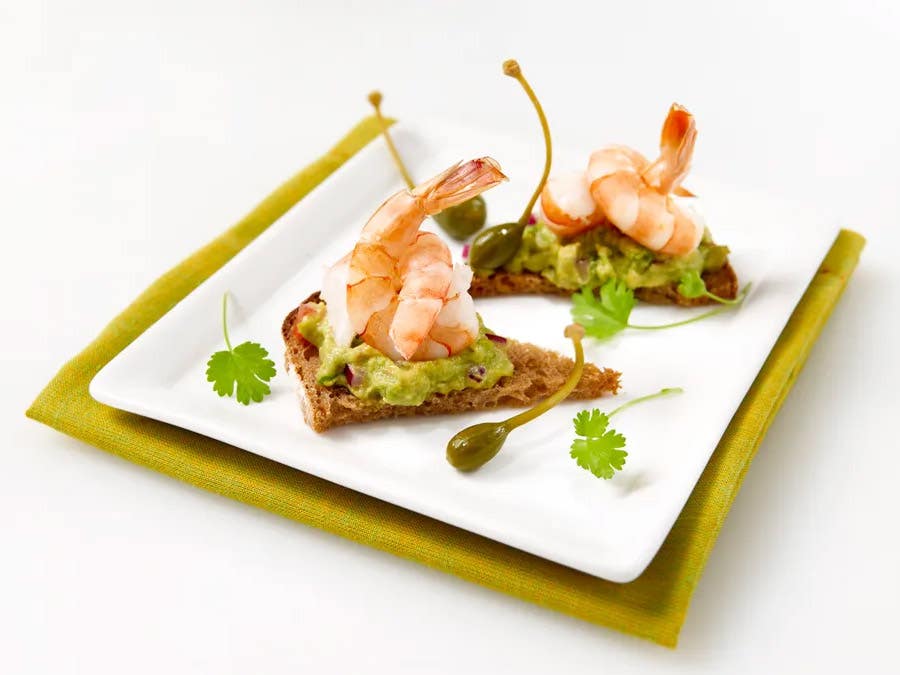 Shrimp and avocado canapés
It's time to move on to the invigorating and aromatic white wine! If you're a Sauvignon Blanc fan, you should know that the very Spanish Verdejo grape shares a similar signature. To find out, check out the Celeste cuvée. With its exuberant citrus and fresh grass aromas, this wine will highlight seafood brochettes or a delicious salmon and scallop ceviche served in a verrine.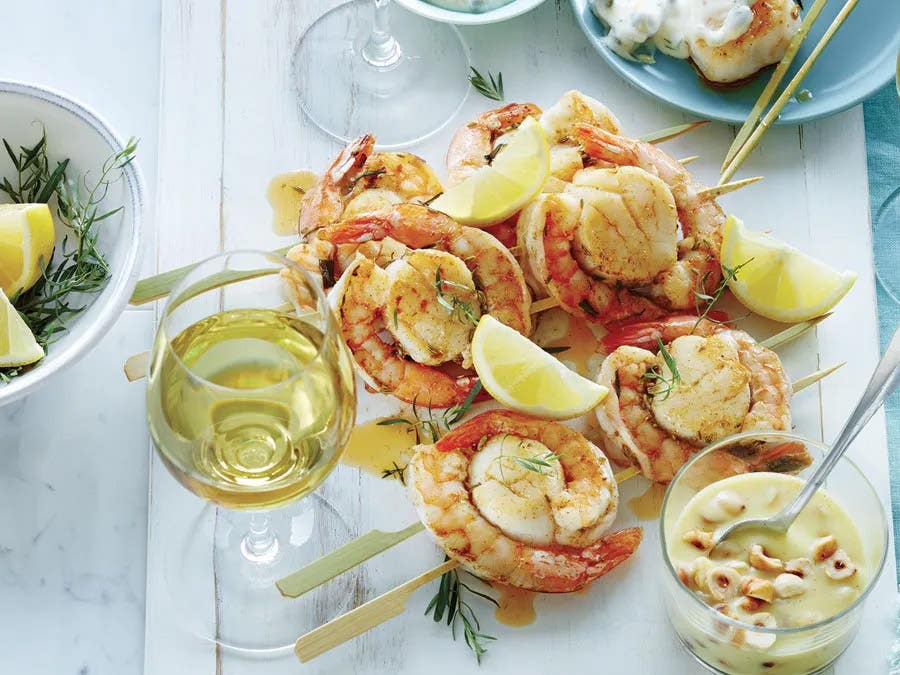 Seafood brochettes
Available

Online

Available

In store
Platter of cheeses and fine charcuterie
Always in the name of sharing and to celebrate Spain, a board or platter filled with Iberian ham, chorizo and Manchego cheese is just the thing. Add marinated or grilled olives and peppers, and it will be as pleasing to the eye as it is to the mouth. The ideal pairing? Medium-bodied, unoaked and supple reds. The Torres Guardians de la Terra red and Sangre de Toro are two of the obvious choices.
Torres Guardians de la Terra 2019 Red wine

|

750 ml

Spain

Available

Online

Available

In store
Available

Online

Available

In store
Beef flank steak, lamb skewers, it's time for a hearty red. The indisputable Mas la Plana is quite a stunner. It made history in the 1970s when it outperformed the best Bordeaux crus classés in a blind tasting competition, and it's THE wine to treat yourself to. Already pleasant and accessible, be sure to pour it in a carafe it before serving.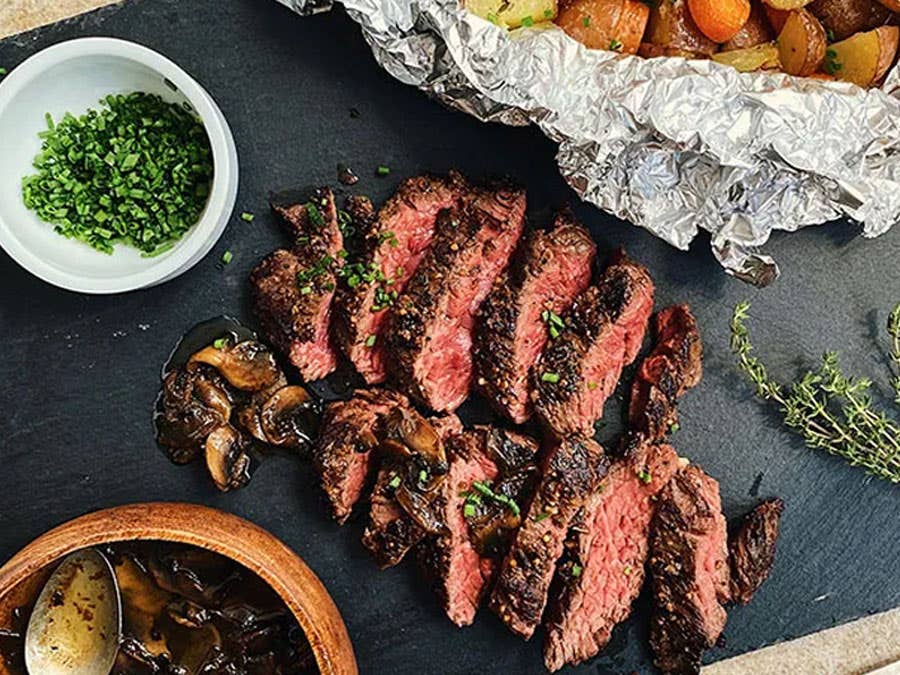 Flank Steak with Mushroom Butter
Torres Mas la Plana Penedès 2017 Red wine

|

750 ml

Spain

,

Côte Méditerranéenne

Not available

Online

Available

In store
To all of you, happy vacations and enjoy the summer!
In collaboration with Familia Torres
We recommend:
One of the most admired wine producers in the world. A wonderful recognition for a family estate, 5 generations strong. But the influence of Bodega Torres extends far beyond its wines...

Read more