Goodbye winter and hello maple season! After three years of uncertainty and forced closures, sugar shacks are back with a bang this spring. They're thrilled to welcome you back to their fun and friendly establishments, and folks are just as excited to reconnect with this beloved local tradition.
If you haven't already, now's the time to plan your outing and celebrate the end of winter with friends or family. Here are a few locations that are sure to satisfy your sweet tooth!
10 sugar shacks to visit this spring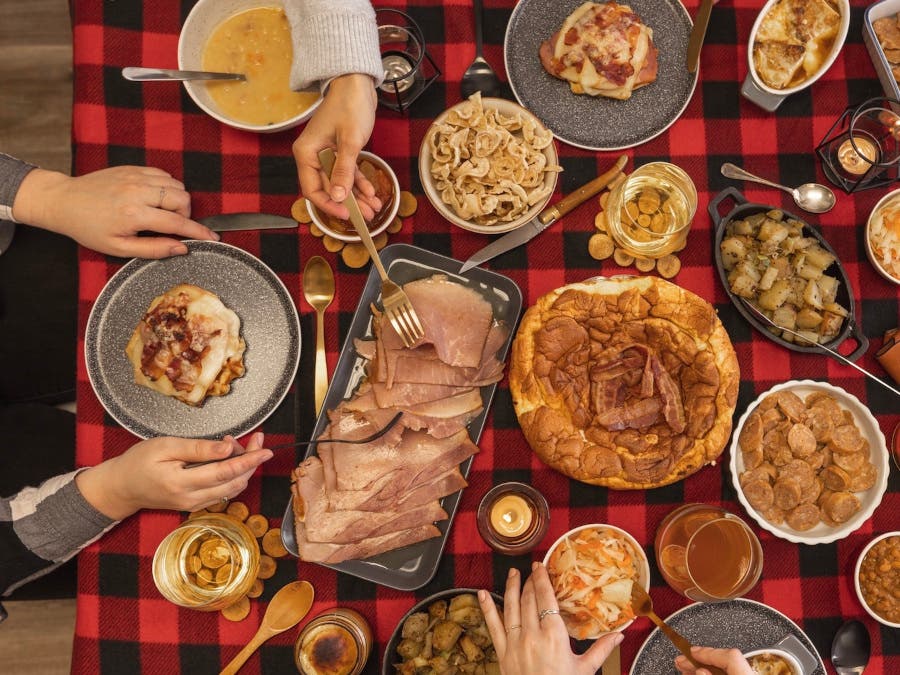 How's that for whetting your appetite? With so many options for sweet, maple-y goodness, all you need to do is pick a sugar shack (or two!) and make a reservation asap. Most of them have limited spots, so reservations are strongly recommended—sometimes even required.
Whether you're looking for a wine to bring along with you or to pair with your take-home feast, it can be hard to make a choice. Luckily, there are many fantastic Quebec products in stores, so our terroir can take centre stage both on your plate and in your glass!
Whites and reds with woody notes go beautifully with maple dishes. As you near the dessert course, consider switching to a semi-dry wine with a touch of sweetness. When shopping, we recommend you pick a white from the Aromatic and mellow or Fruity and sweet taste tag. But if you prefer reds, something from the Aromatic and supple taste tag will do quite nicely.
Stay tuned for our upcoming articles to see sommelier Marie-Hélène Boisvert's recommendations for sugar shack and wine pairings!
See you soon!
We recommend
Maple sugar season has arrived! Whether to accompany a traditional cabane à sucre or simply for the sake of trying something new, here are three cocktail recipes featuring our province's favourite springtime treat.

Read more

It's hard to choose wines to bring to a sugar shack. Here are a few thoughts on how to match wines with slightly sweet dishes featuring maple flavours.

Read more

At long last, it's maple time! Looking for a bring-your-own-bottle sugar shack but not sure how to pick the right one from among Quebec's vast choices? We have some unforgettable addresses for you!

Read more