Rafael Cañizares, the man behind the Bodegas Volver project, was born into a family where viticulture had already been practiced for several generations. He was thus naturally introduced to the vine at the family estate located in Cuenca, in the heart of La Mancha. His passion for the world of wine then pushed him to undertake oenology studies. It is thanks to this unique background that he can now combine the centuries-old know-how of his family with the most recent scientific research. Today, he in turn shares his knowledge with the next generation as his daughter Sofia continues the family tradition by putting her own experience at the service of the company.
Forgotten vines on the forefront
Rafael Cañizares' vision centers on the unique heritage of native Spanish grape varieties, especially the old vines of these varieties. These ancient growths have often been overlooked because their production declines over time, although their deep roots nevertheless impart additional aromatic complexity and denser volume to the wines. He therefore turns to vines aged 30 to 90 years, cultivated with care and without synthetic products to highlight these unique qualities. Since the generations of winegrowers in his family who preceded him transmitted him ancestral techniques of great value, he does not hesitate to put them to good use, together with his skills in oenology acquired over the course of his academic career. A perfect combination to allow him to realize his vision.
The environment at the heart of business values
Bodegas Volver was recently certified CPC (Carbon proof certified), a title which rewards companies that take concrete action to reduce their carbon footprint. This is an additional recognition for a company already committed to organic farming and which has always applied the most demanding environmental criteria.
Several regions, a proven approach
Volver wines come from several ancient indigenous vineyards in Spanish territory that the company has taken over, thus contributing to the revitalization of regional variety, traditional production methods and the growth of regions such as Alicante, La Mancha, Jumilla or Valencia. The range of products has in common a frank expression of the characteristics of these different regions thanks to the typicality of the native grape varieties. Volver always applies the same approach to exalt the potential of each wine: the meticulous care given to the vineyards and the practices resulting from family know-how supported by modern oenological techniques.
Sharing wines and good times
Beyond this unique approach and the quality of the resulting wines, Volver's aim is always to produce wines that offer a great dose of pleasure and that can be served to celebrate the good times in life. The search for authenticity and the integration of the best environmental practices are certainly partly responsible for the success achieved by Volver wines with Quebec consumers.
They are served to accompany evenings with friends, improvised aperitifs, large family tables and meals prepared in all simplicity. Also, considering their origin, you won't be surprised to hear that they are perfect for showcasing the many small bites that make up the different services of a tapas evening.
Our pairing recommendations for an authentic tapas night
Flavours of the sea
Made only from the local Verdejo grape, this cuvée has the typical aromas of this variety: notes of fresh fruit and citrus, pleasantly aromatic vegetal profile, hint of aniseed. It will enhance olive-based bites, marinated peppers, artichokes, the traditional tortilla or even papas bravas. To make its fresh profile and lemony aromas shine, pair it with these seafood recipes.
Bodegas Volver Paso a Paso 2022 White wine

|

750 ml

Spain

,

Le Plateau (Meseta)

Available

Online

Available

In store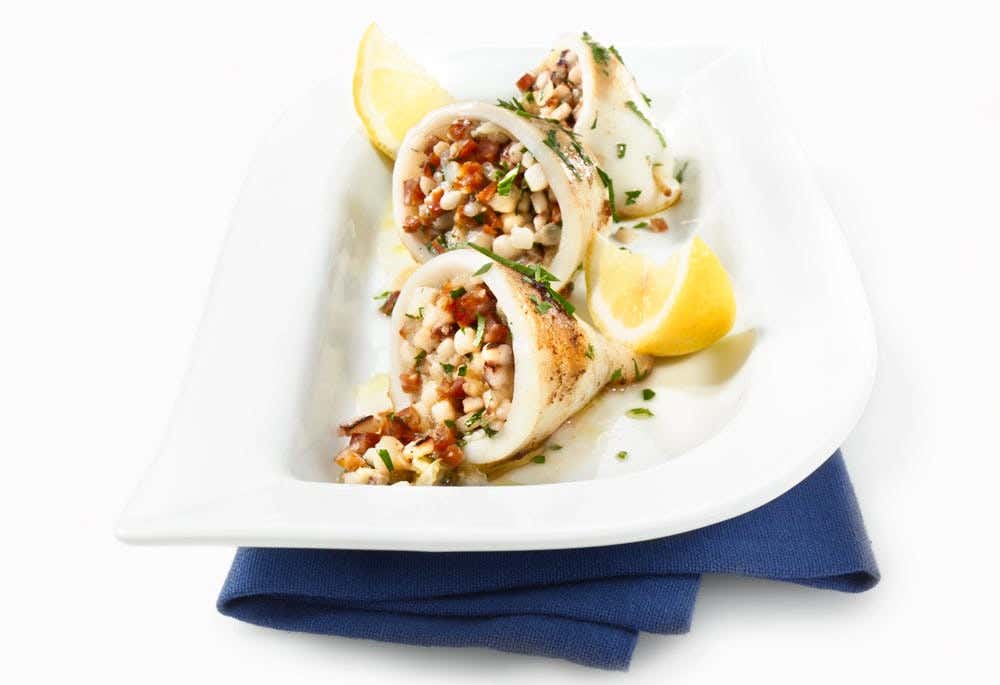 Stuffed calamari a la plancha (on the griddle)
Preparation: 25 minutes
Cooking time: 10 minutes
Servings: 4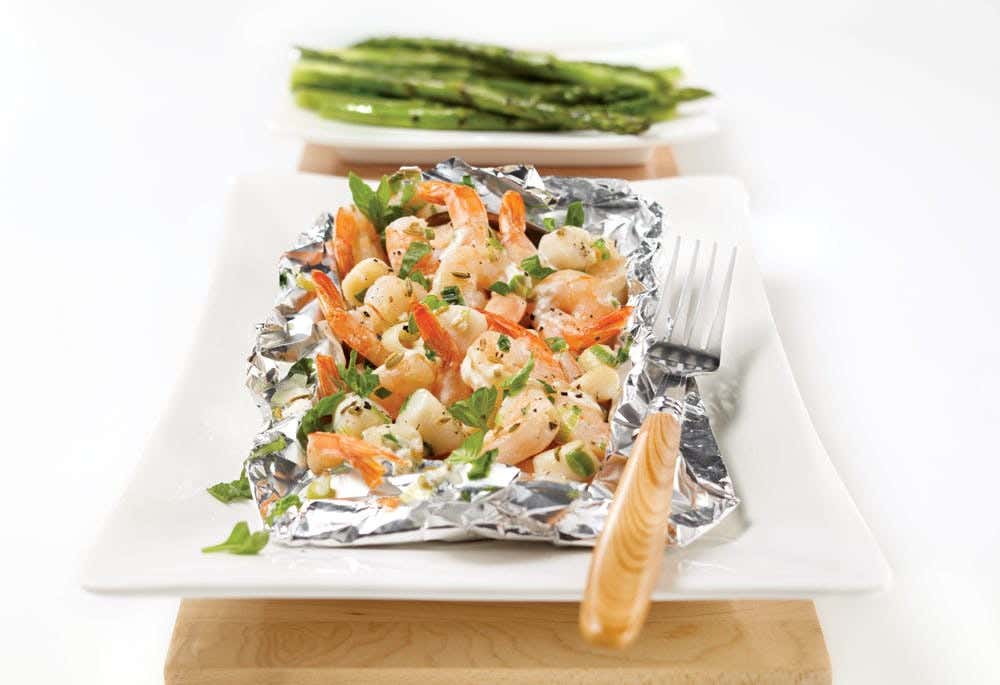 Scallops and shrimp "en papillote" with fennel and basil
Preparation: 10 minutes
Cooking time: 12 to 15 minutes
Servings: 4
Charcuterie and spicy bites
A cuvée where the Tempranillo presents its classic aromas of black fruits and violets. Structured and deep, it will immerse you in the heat of La Mancha. Its fruity and spicy register is appropriate for appetizers that showcase Spanish charcuterie: think, among other things, of a plate of jamon serrano but also of chorizo ​​croquetas. Lightly spiced bites will also be on the menu and it is also a good opportunity to dare with offal. Here are two pairing proposals.
Available

Online

Available

In store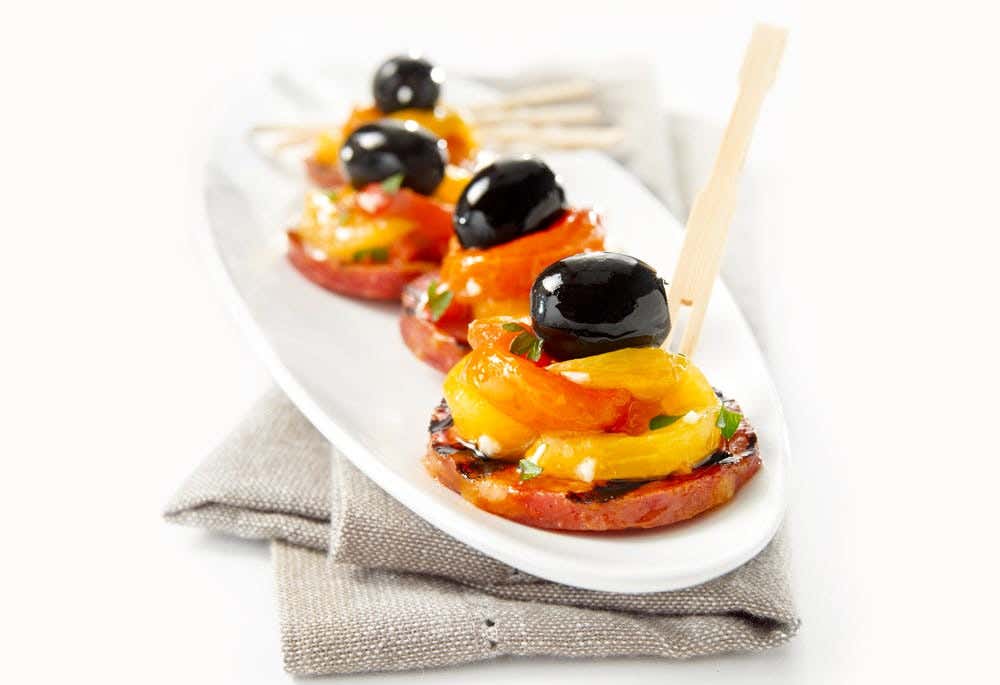 Grilled chorizo, roasted pepper and olive bites
Preparation: 15 minutes
Cooking time: 20 minutes
Servings: 24 bites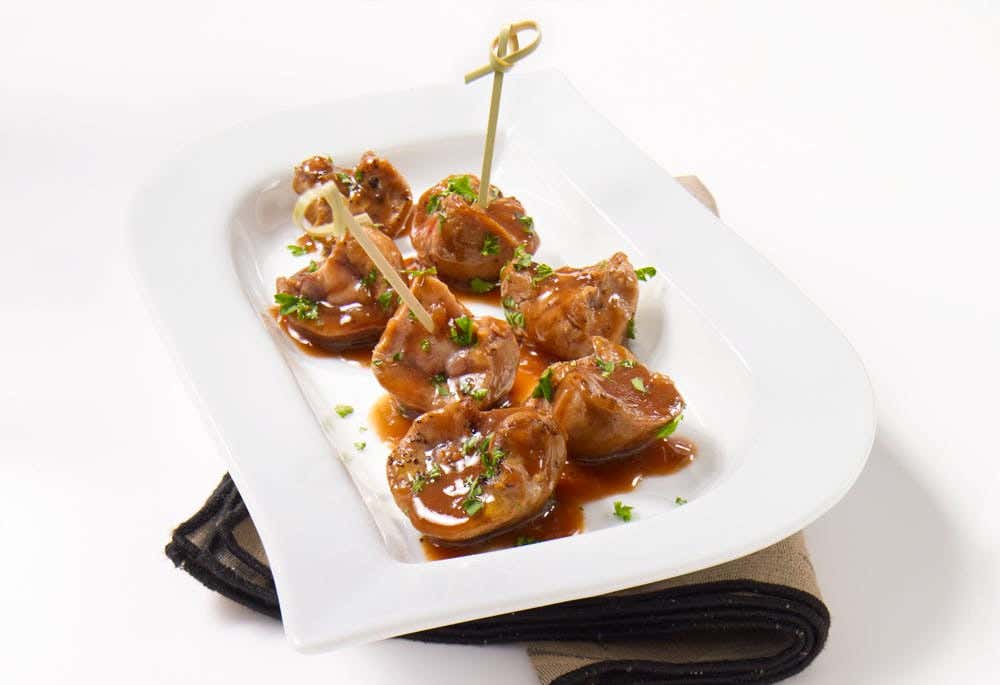 Veal kidney with Madeira sauce
Preparation: 10 minutes
Cooking time: 15 minutes
Servings: 24 bites
Red meats and smoky flavours
This Tempranillo cuvée exudes the Spanish sun with its generous body and deep notes of black fruits. Its woody accents pair well with grilled meats, in sauce or cooked in red wine. Bites spiced up with a pinch of smoked pimenton will also be a hit. It's time to prepare skewers, albóndigas or these suggestions where red meat is in the spotlight.
Bodegas Volver La Mancha 2020 Red wine

|

750 ml

Spain

,

Le Plateau (Meseta)

Available

Online

Available

In store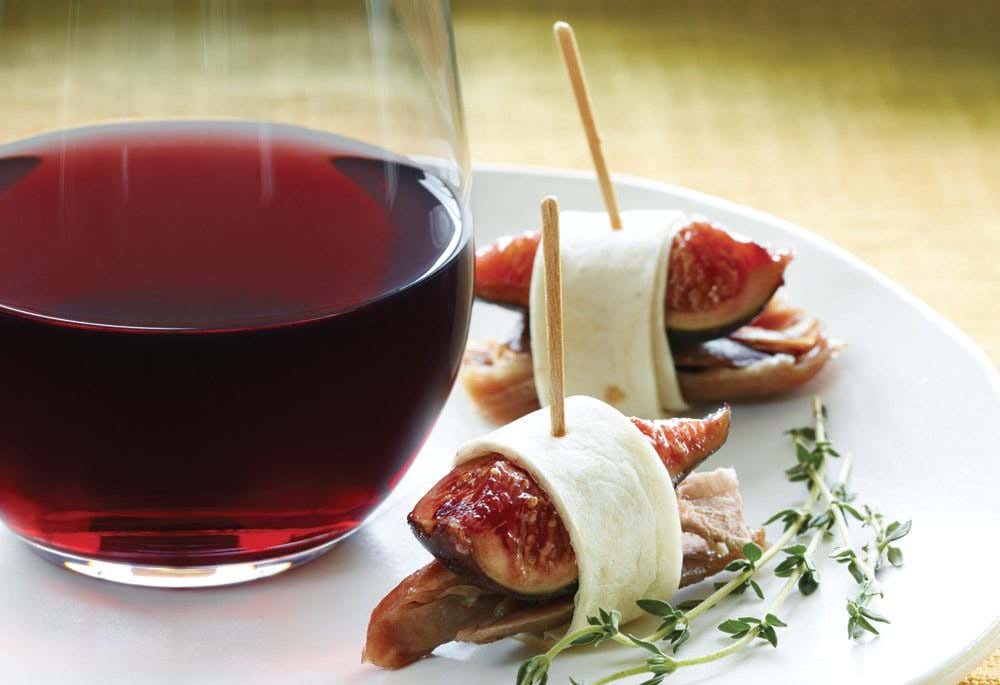 Duck confit and fig bites
Preparation: 20 minutes
Cooking time: 45 minutes
Servings: 24 bites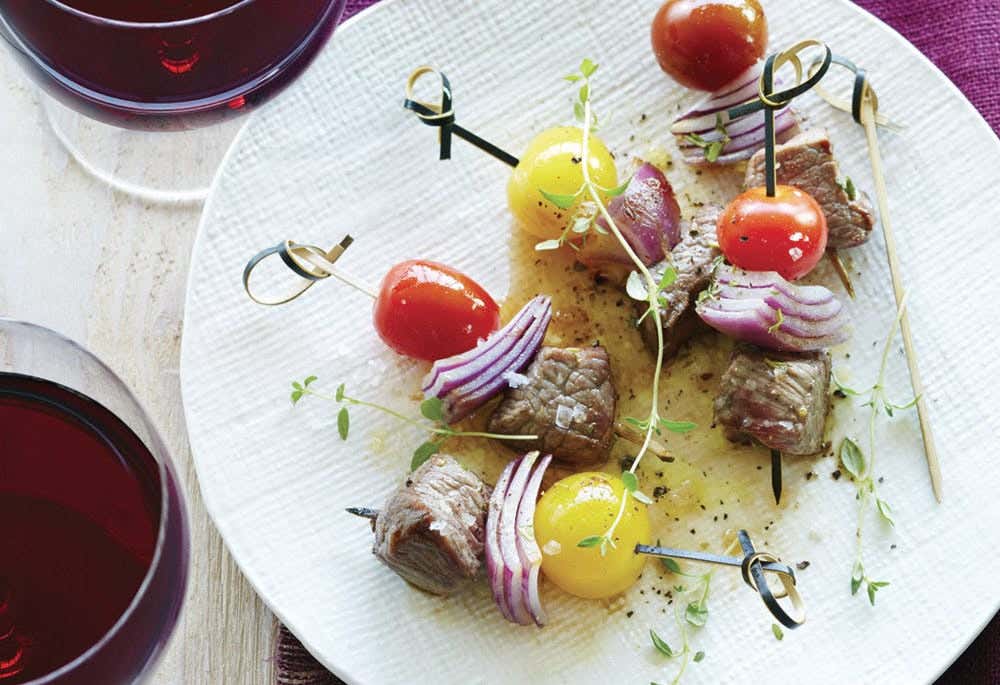 Beef with thyme mini-appetizers
Preparation: 15 minutes
Cooking time: 15 minutes
Servings: 16 bites
In partnership with Bodegas Volver.