Which bottles should you have in your home bar to mix delicious cocktails for your guests? Cocktail spirits are classified into three main families at the SAQ: BASES, LIQUEURS and CREAMS. To differentiate, refer to the icons that accompany bottles.
BASES: vodka, gin, rum and tequila, whether neutral or flavoured, are the cocktail bases and are essential to a successful mixture.
LIQUEURS: The liqueur family brings together sugary spirits, flavoured with fruits, nuts, herbs or spices, that serve to add certain tastes. They can be enjoyed by themselves, or mixed with juice or soda. They are also quite nice when mixed with bases like vodka, gin or rum.
CREAMS: Over ice, in a cocktail or coffee, creams are smooth and quite sweet. They can be served as an after-dinner drink or in a cocktail.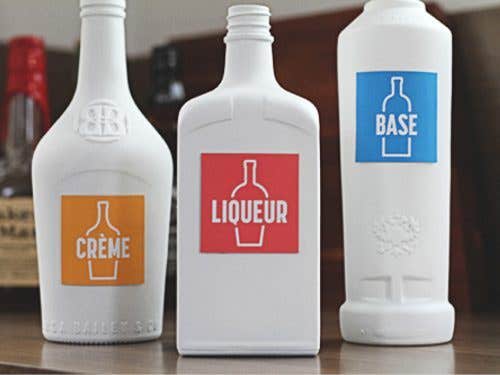 What to put in your bar?
In order to enjoy the greatest number of possibilities, when the moment comes to make a cocktail, your home bar should have, at the very least:
Note
Whiskies with the Light and floral taste tag are all recommended. As for products with the Medium-bodied and woody taste tag, they will add a touch of vanilla and some intensity to your cocktails.
Flavour icons
Flavour icons are a tool developed by the SAQ. They were created to help you choose spirits that will help you make cocktails suited to your tastes. Citrus, herbs, maple, coffee, spices, litchi… More than 60 flavour icons await you online.
The idea is simple: you like vodka and raspberries? Choose a BASE of raspberry vodka. There's a huge range, you just have to pick what you love and use your imagination!

Cocktails equations
Recent trends have led mixologists to push the limits of cocktail creation, which can be intimidating to those of you who want to play bartender at your next gathering! As with cooking, the good news is that you can always turn to the classics, and to simple combinations that are easy to make!
To help you with your cocktails, start by discovering the simple and clear cocktail equations, and have fun shaking it up a little, with infinite flavour combinations to enjoy!

More tools, more possibilities
To discover the world of cocktails, the flavour icons and cocktail equations are a great starting point for all your creations. Thanks to this new system, you can demystify the tastes of each spirit, try new products, and diversify your selection of cocktail recipes.
In short, a whole world of possibilities awaits you!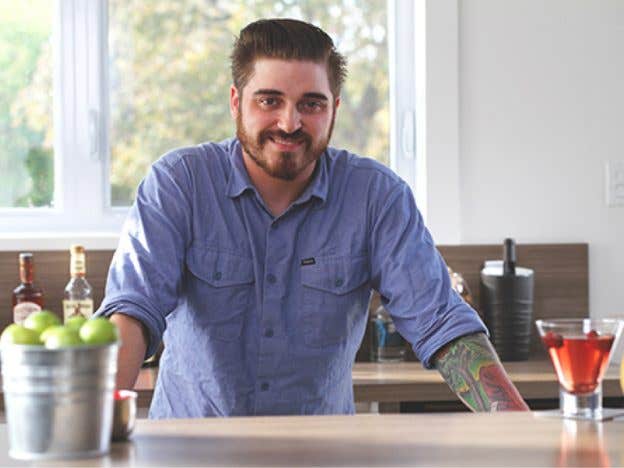 Home bar essentials, according to mixologist Maxime Boivin
Available

Online

Available

In store