Cool off with local premixed drinks
A great way to start your evening? With a Quebec-made premixed drink and corn tortilla chips topped with cheese and a refreshing homemade fruit salsa.
With sunny days just around the corner, the excitement for consuming fresh products is palpable. Premixed drinks are available in a wide variety of flavours and are perfect for a laidback happy hour on your terrace.
Looking to make exciting new discoveries this summer? Try Quebec-made premade drinks, and pair them with some of our amazing local ingredients.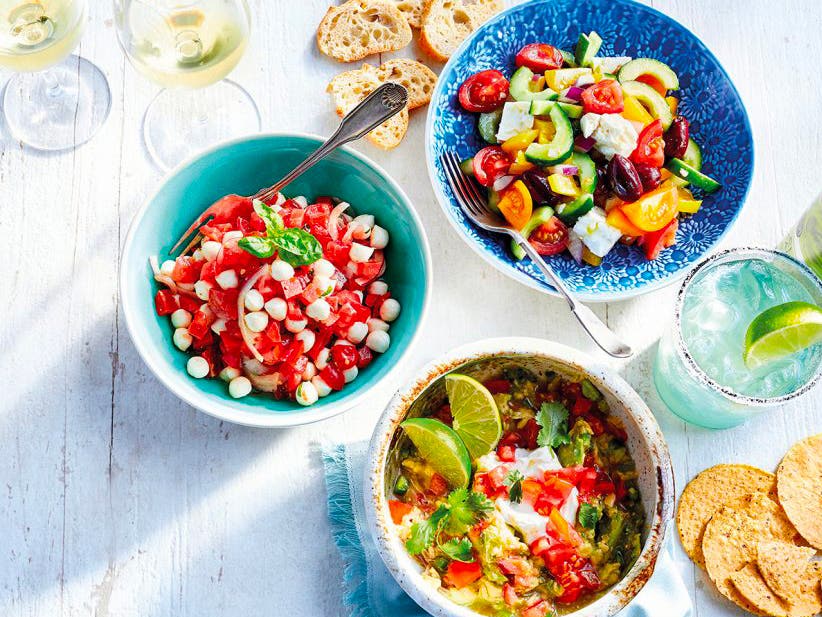 Rocking a sweet-and-salty combo
This is a combo that's as old as time! Honestly, is there any better way to enjoy sweet-and-salty than by joining fruit with cheese? Mozzarella and Swiss pair perfectly with the acidic and sweet flavours of blueberries and strawberries. Fruit salsa is usually made with a combination of lemon or lime juice and onions or shallots, and can be mixed and matched every which way. You could even replace the berries in this recipe with mango and pineapples, or peaches and raspberries.
A salsa bar? Si!
Serving salsa or dip is a great way to round out your cinq-à-sept spread. Expecting a big crowd? Then set up a salsa bar! In addition to our recipe, whip up a bowl of guacamole and a fine herb-and-cheese dip. You'll have something for everyone!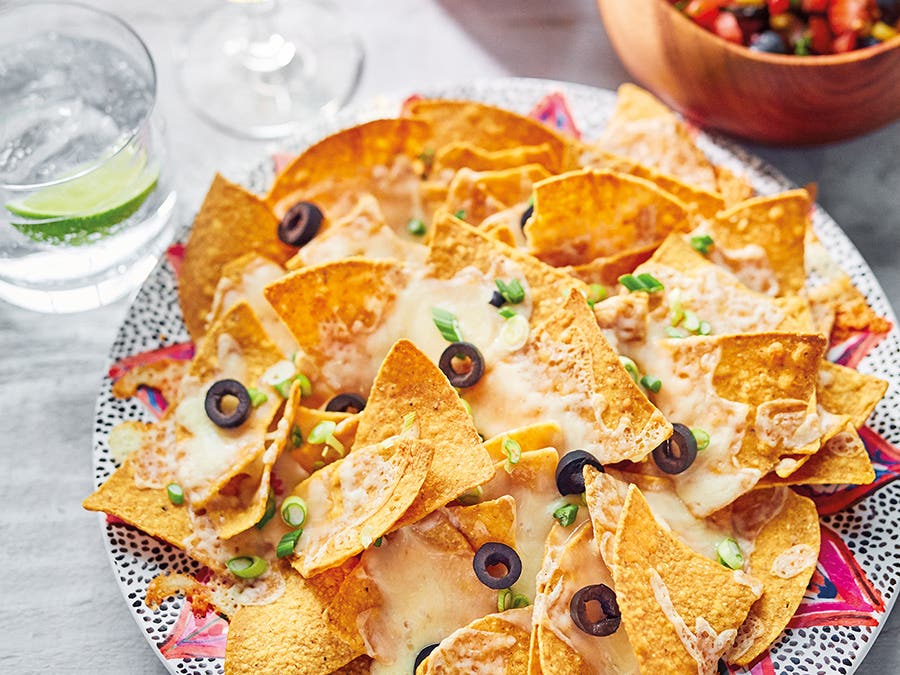 Photographe: David De Stefano
Nachos with Summer-fruit salsa
Preparation: 20 minutes
Resting: 30 minutes
Cooking: 5 minutes
Cost per serving: about $4.00
4 servings
Ingredients
125 mL (1/2 cup) blueberries, coarsely chopped (or sliced in two)
125 mL (1/2 cup) strawberries, chopped
125 mL (1/2 cup) corn kernels
1 large, fully-ripened tomato, finely diced
1 shallot, chopped
22 mL (1 1/2 tbsp) lemon juice
30 mL (2 tbsp) chopped fresh cilantro
10 mL (2 tsp) chopped fresh mint
Ground black pepper, to taste
2 L (8 cups) multi-coloured nachos
125 mL (1/2 cup) black olives, sliced
375 mL (1 1/2 cups) grated mixed cheese (mozzarella and Swiss)
Preparation
1. Mix the first nine ingredients in a bowl.
2. Let rest 30 minutes in the refrigerator.
3. Preheat the oven on broil.
4. Spread the nachos in an oven dish, garnish with the olives and grated cheese.
5. Brown in the oven until the cheese is melted and golden.
6. Serve with the fruit salsa.
What to drink with these chips?
For an original pairing, opt for fruit coolers. Monsieur Cocktail's mojito explodes with red fruit flavours, much like Seventh Heaven, which also has a touch of refreshing rhubarb. Practical and perfectly balanced, these two coolers are made from genuine spirits. As for the Spritz Les Îles, its bitter taste and invigorating profile is sure to stimulate your taste buds at the start of any meal.
Seventh Heaven Gin Fizz Wild Strawberry Rhubarb Spirit-based cooler

|

4 x 355 ml

Canada

,

Quebec

Available

Online

Available

In store

Spritz Les Îles Spirit-based cooler

|

4 x 250 ml

Canada

,

Quebec

Available

Online

Available

In store
Discover other salsa recipes: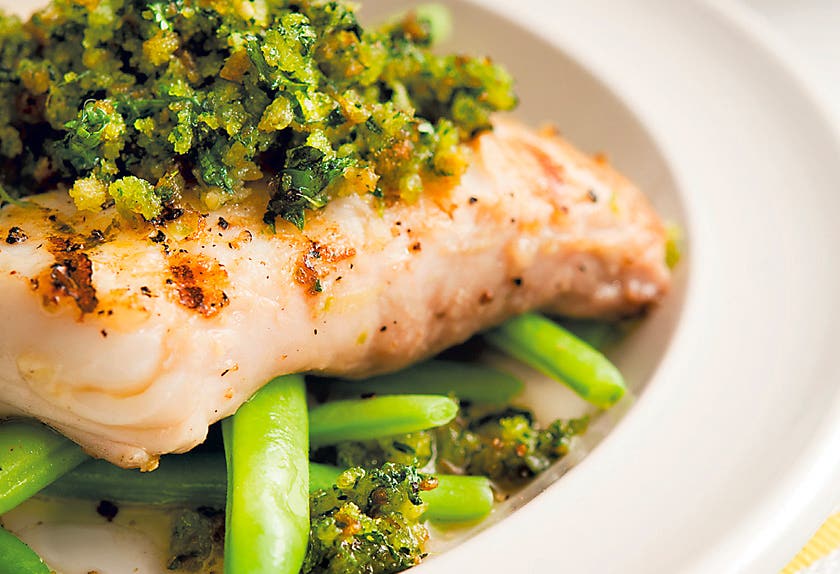 Salsa verde
250 ml (1 cup) stale bread
1 small garlic clove, minced
5 ml (1 tsp.) Dijon mustard
Juice of 1 lime
500 ml (2 cups) coriander, washed and stemmed
80 ml (1/3 cup) olive oil
1. Blend the salsa verde ingredients in a food processor, slowly adding the olive oil to make an emulsion.
2. Season with salt and pepper.
Fresh salsa
160 g (2/3 cup) strawberries, chopped
15 ml (1 tbsp.) capers, chopped
45 ml (3 tbsp.) red onion, chopped
15 ml (1 tbsp.) vodka
15 ml (1 tbsp.) olive oil
Ground black pepper to taste
1. Combine all ingredients except salmon in a bowl.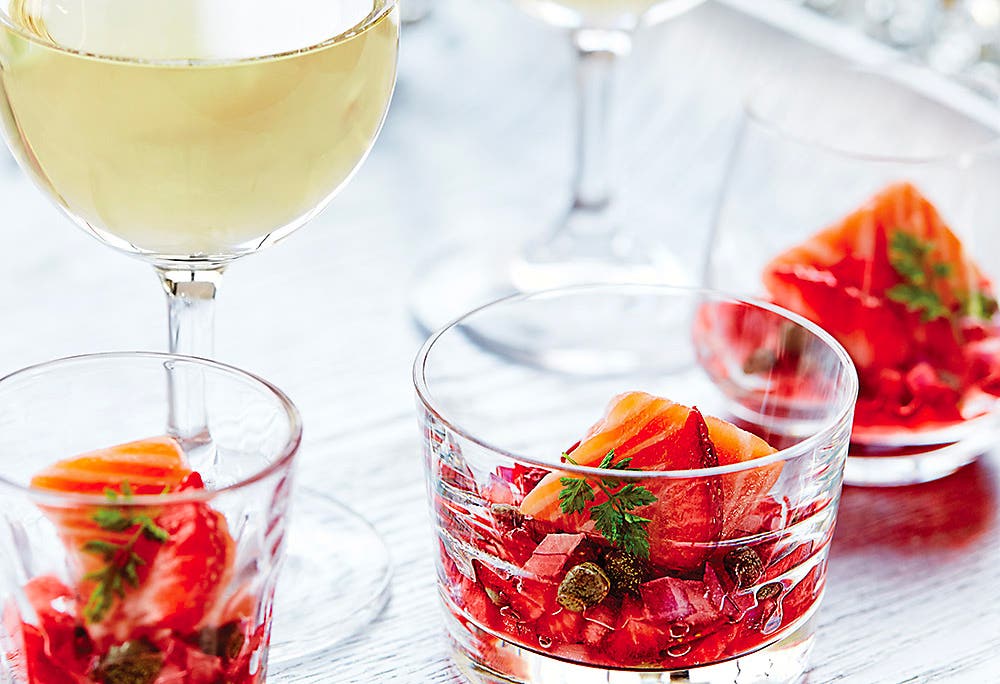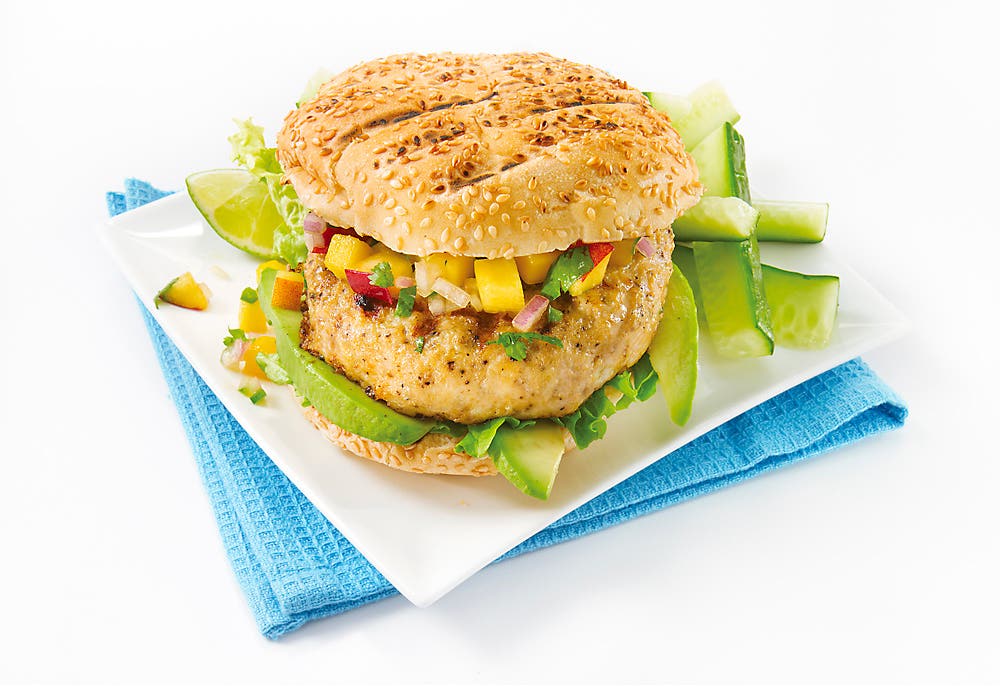 Peach and mango salsa
125 ml (1/2 cup) peach, peeled, pitted and cut into 1 cm (3/8 in.) dice
125 ml (1/2 cup) mango, peeled and cut into 1 cm (3/8 in.) dice
30 ml (2 tbsp.) red onion, thinly sliced
1/2 jalapeno pepper, seeded, finely chopped (or to taste)
15 ml (1 tbsp.) fresh coriander, chopped
30 ml (2 tbsp.) olive oil
15 ml (1 tbsp.) lime juice
5 ml (1 tsp.) nuoc mam (fish sauce)
1. In a bowl, mix together all the salsa ingredients. Stir gently.
2. Cover and refrigerate for about 1 hour, so all the flavours meld well.
Photo en-tête: Maude Chauvin