Fireside romance
Celebrate amore (or any festive occasion, for that matter) with chocolate fondue.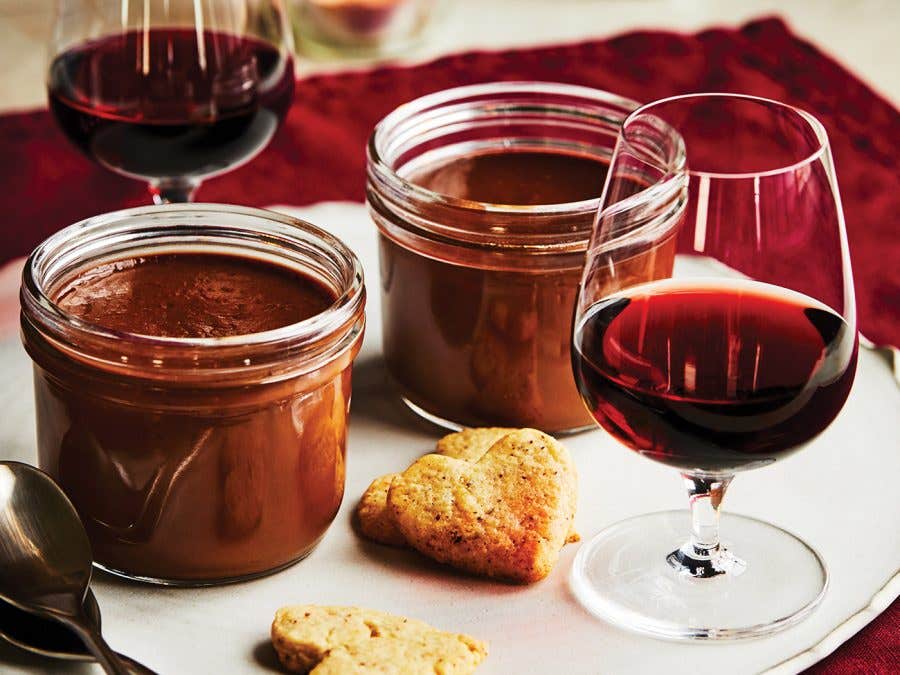 Chocolate… with a twist
An unusual ingredient or two is all it takes to turn a chocolate fondue into an oh-so-posh treat! Our hot-chocolate spread is made with coconut milk and hazelnut butter, and the biscotti can be store-bought. If you want homemade, our biscotti recipe calls for freshly ground hazelnuts (done in a food processor), although hazelnut powder is available in grocery stores.
Use spirits in your dessert
Flavour fondue however you prefer: A dash of rum – or hazelnut or almond liqueur – will give a cheery boost to this chocolate-hazelnut spread. Or try ice cider, cognac, Calvados, coffee liqueur – or citrus, anise or vanilla liqueurs. A few drops are all it takes to enhance the taste of cocoa without masking it.
Hazelnut biscotti and chocolate-hazelnut spread
Preparation: 10 minutes
Cooking: 20 minutes
Cost per serving: about $2.00
Makes about 18 biscotti
---
Hazelnut biscotti
250 mL (1 cup) hazelnut powder
250 mL (1 cup) all-purpose flour
Pinch of salt
125 mL (1/2 cup) unsalted butter, softened
125 mL (1/2 cup) sugar
2.5 mL (1/2 tsp) vanilla extract
1 egg
Spread
1 400-mL (14-oz) can coconut milk
125 mL (1/2 cup) hazelnut butter*
200 g (7 oz) dark or milk chocolate, chopped
*Available in grocery stores.
1. Biscotti: Preheat oven to 180°C (350°F). In a bowl, mix hazelnut powder, flour and salt. Set aside. 2. In another bowl, combine butter, sugar and vanilla. 3. Add egg and whisk until smooth and well blended. 4. Add dry ingredients and mix. 5. Form the dough into a disc and wrap in plastic. 6. Refrigerate for about an hour or until the disc is firm enough to roll. 7. With a rolling pin, roll out the dough into a rectangle about 1.25-cm (1/2-in) thick. Cut into 1.25-cm X 6.25-cm (2-in X 2½-in) strips (or any other shape you fancy). Place strips on a parchment-lined baking sheet. 8. Bake for 8 to 10 minutes in the centre of the oven until golden. 9. Spread: Place coconut milk and hazelnut butter in a saucepan and bring to a boil while stirring. Remove from heat and continue stirring for a few minutes until smooth. 10. Serve hot spread with hazelnut biscotti. Or refrigerate a few hours if you prefer a creamier texture.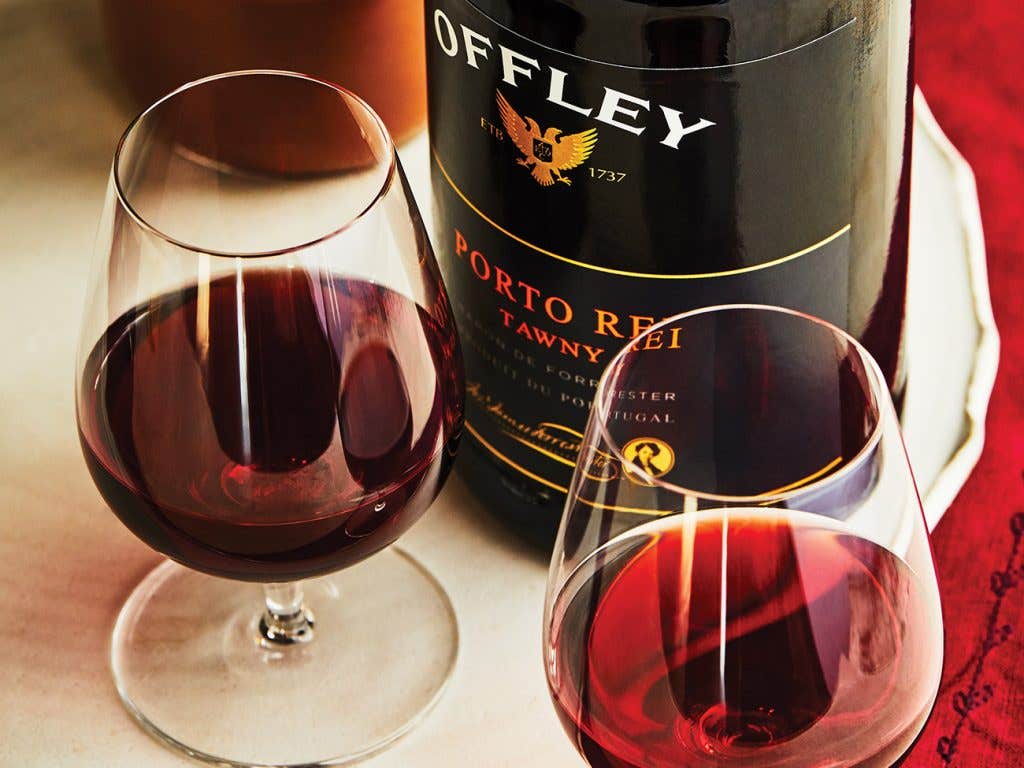 What to drink with this chocolate fondue
Port and chocolate are a classic pairing. The liquor's notes of cooked fruit and the spices of Offley Rei complement the flavours of the dessert's chocolate and hazelnuts. And you won't go wrong with Taylor Fladgate, with its pronounced flavours of ripe dark berries and cocoa. Rum lovers will be pleased with Plantation Grande Reserve 5 years, a blend of different rums aged for five years in bourbon casks exuding aromas of vanilla and roasted coconut. Serve it neat, rather than in a cocktail, so your tongue can appreciate all its flavours.
Available

Online

Available

In store

Available

Online

Available

In store
More suggestions
for Valentine's Day

Photographe: Maude Chauvin