Milton Star, delicious and accessible ready-to-drink ciders!
Low in alcohol, full of flavour, and super practical, ready-to-drink cocktails have never been so popular with Quebecers. Driven by their artisanal passion, Cidrerie Milton continues to innovate and stand out from the rest by using apples in a fun and unique way in their four delicious cider-based cocktails.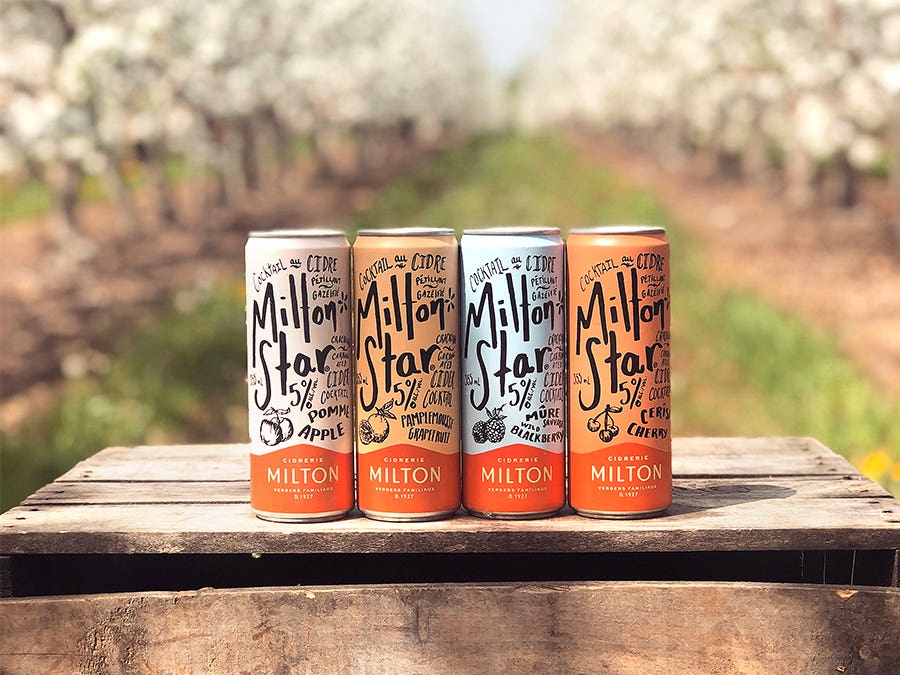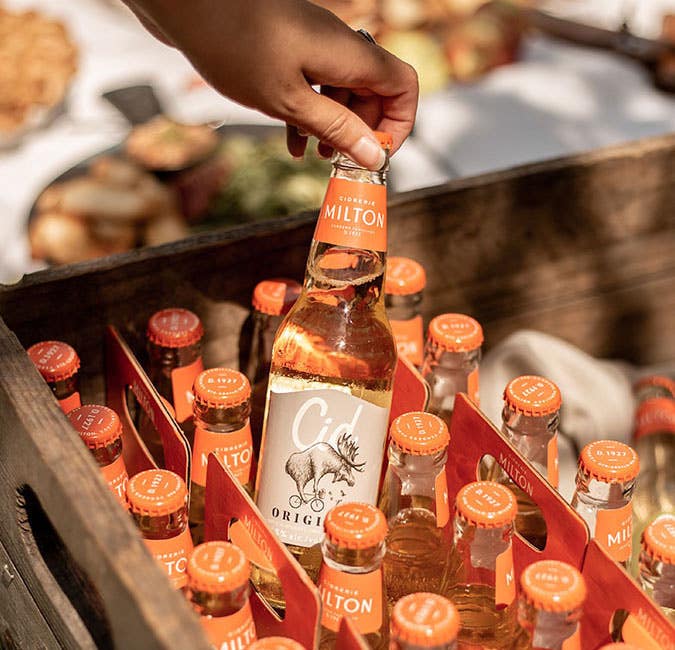 Ciders that POP!
Committed to always offering top-quality, trendy products, Cidrerie Milton launched four ready-to-drink cocktails in 2018, all made from – you guessed it – cider! The idea behind these products was simple: continue to democratize cider in Quebec with a range of trendy, new flavours. Whether for happy hour, an evening sitting around the fire, or even Sunday dinner with the family, these cocktails are always a hit. Plus, they're so easy to enjoy: simply open your fridge, reach in, grab a can, and sit back and relax!
A local product
These new sparkling ciders feature a hand-made design that showcases their artisanal side. This marketing approach gives the impression that each flavour comes with its own distinct personality and that each can is unique. Besides the can's trendy design and ideal 355 ml format, the product itself is sublime! We're talking cider-based cocktails made with apples picked directly from the family orchards, for a 100% local and eco-friendly experience! Milton Star products are flavoured with care and come in four varieties (all available at the SAQ): Apple, Grapefruit, Wild Blackberry, and Cherry. With their versatile nature and light, refreshing taste, they're perfect for any occasion. Their alcohol levels are as low as regular beer (5%), they're naturally gluten-free, have characteristics from the Fruity and Sweet taste tag, and explode with fresh flavours! Enjoy them straight from the can, or pour into an ice-filled glass. If you're feeling creative, combine them with soda, vodka, gin, rum, or other spirits, for a one-of-a-kind cocktail!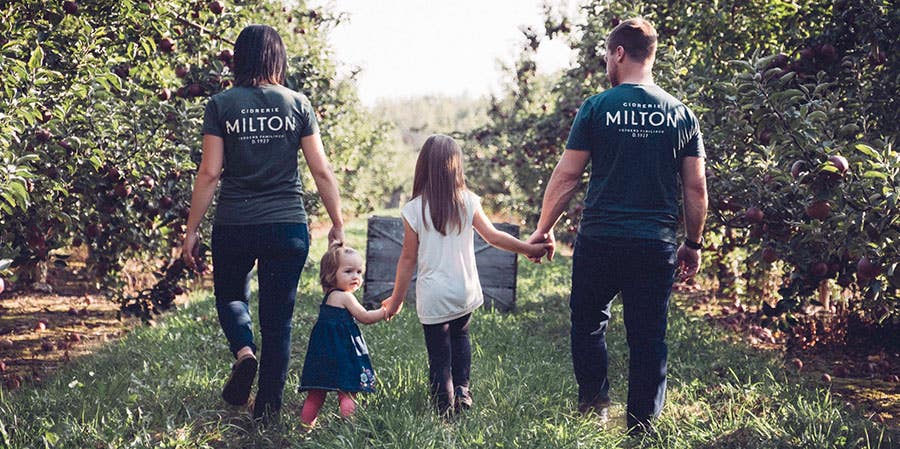 A family history steeped in success!
At Ciderie Milton, everything starts in the orchards, owned by the Lasnier family since 1927 and located in Sainte-Cécile-de-Milton in Montérégie. When Marc-Antoine Lasnier, fourth generation to cultivate the family's ancestral lands, got involved in the family business, he saw cider as an innovative way to use their apples. And that's how he helped turn his great grandfather's business into an artisanal cider manufacturer and supplier. Today, the family's ciders are renowned for their finesse, daring flavours, and quality, consumed and celebrated on an international level. The family's passion and dedication helped turn the Milton apple into an award-winning cider.