Reducing greenhouse gas emissions
Energy efficiency of buildings
The SAQ contributes to Quebec's fight against climate change by reducing the greenhouse gas emissions from its buildings and transport operations. We do this by focusing on energy efficiency and clean energy sources.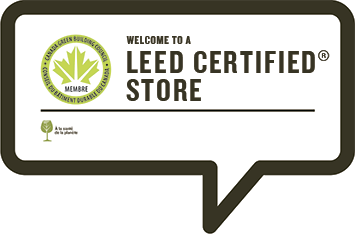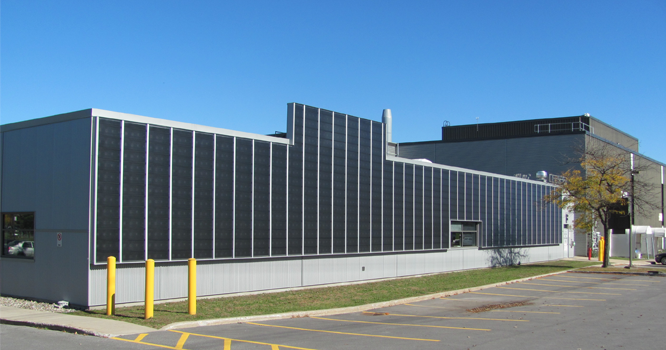 Solar wall
The SAQ has equipped its Montreal distribution centre with a solar wall. Besides significantly improving ventilation in the laboratory, this feature provides energy savings equivalent to the annual consumption of 3.2 houses.
At the Quebec City distribution centre, solar panels have been installed on the roof, making it possible to preheat the incoming air without increasing energy costs.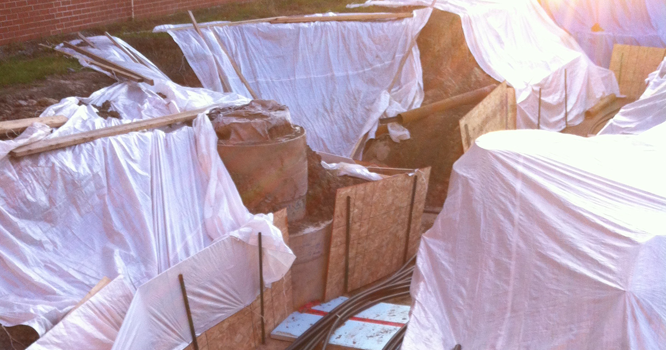 Geothermal energy
Several eco-responsible criteria were considered when expanding the Tellier building by 15,000 square feet. In particular, geothermal energy was favoured for heating and air-conditioning, a first for our administrative centres.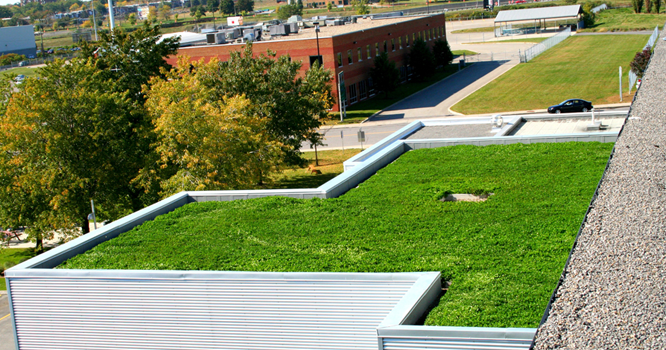 Green roofs and white roofs
When replacing or constructing roofs for our administrative centres, we use ecological coverings, such as green roofs, which make use of plant covers, and white roofs, which have a solar reflectance index (SRI) higher than 79.
To date, the SAQ has:
5,375 square feet of green roofs
348,700 square feet of white roofs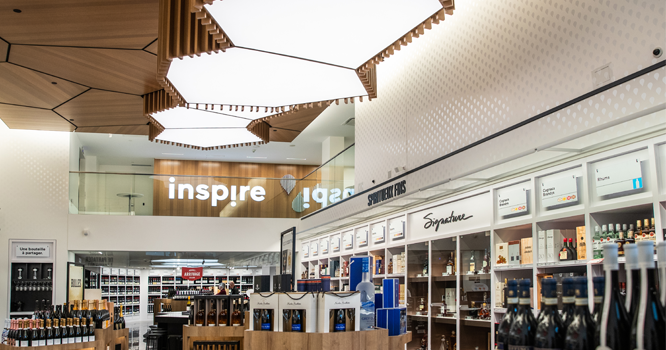 Lighting
The SAQ is improving the energy efficiency of its lighting by installing light-emitting diode (LED) fixtures with motion detectors in many of its buildings.
The results include remarkable energy efficiency, lower maintenance costs and improved lighting management.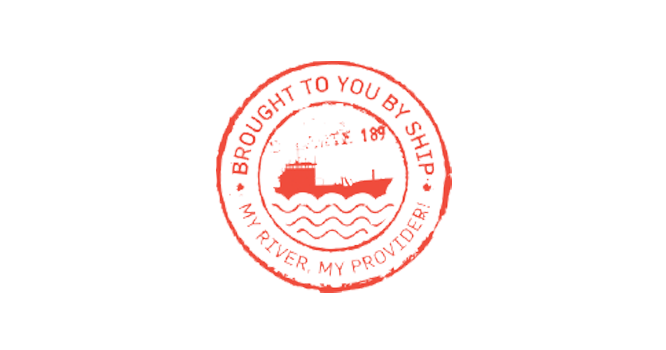 Maritime
As the St. Lawrence Economic Council's Brought to you by ship campaign shows, there are many advantages to transporting goods by ship. At the SAQ, 88% of the products sold in stores are brought to Quebec by ship.
In 2017, we distributed a shipment of champagne that had been brought from Europe on a sailboat. This initiative of Portfranc, which promotes greener, more eco-responsible shipping, was the first of its kind.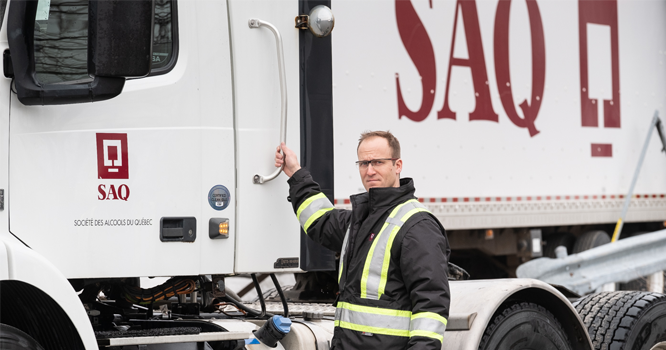 Overland
To increase the energy efficiency of its transport operations on Quebec roadways, the SAQ provides cutting-edge training to its drivers and mechanics. Each year, they develop their skills and knowledge to optimize their driving habits and quickly solve problems likely to result in increased fuel consumption.
The SAQ also integrates new technology into its truck fleet, quickly adopts best transport practices and regularly tests new energy efficiency solutions in transportation.