Rioja: Reserved for good times
Flavourful and complex, Rioja wines provide comforting pairings for fall and winter meals. Reserva wines, in particular, give a sense of elegance to special occasions – without breaking the bank.
By Rémy Charest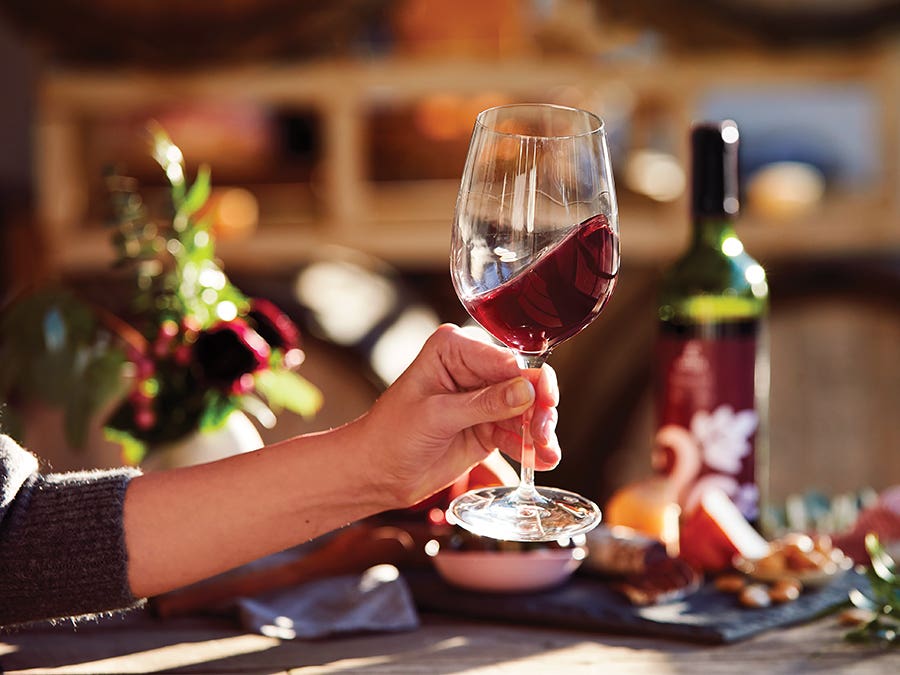 If you're lucky enough to visit Rioja, you'll agree that it certainly feels like a blessed place. The climate is sunny, warm, and bright, as well as mild and moderate – a great combination for producing memorable wines. The vistas, with the impressive Sierra de Cantabria to the north, and a mix of open plains and rolling hills, are varied and often stunning. Imposing, modern buildings make an impression in the vineyard landscapes and villages whose long history also shines through.
That character is certainly reflected in the region's wines. They show a sense of how the world is moving along, as well as a respect for a tradition – and ambition – that has presided over Rioja winemaking for almost two centuries now. While local winemakers can make delicious, fruit-forward, easy-going wines, their signature is found in styles that show respect for what time can bring. Some 65% of all red Rioja wines are aged patiently in barrels – and then in bottles – in the region's bodegas. Rioja cellars hold over 1.3 million barrels, several oak forests' worth holding treasures, often for several years. This means the wines are released when they're good and ready. After that, they can also patiently wait several more years in a home cellar to mark a special moment.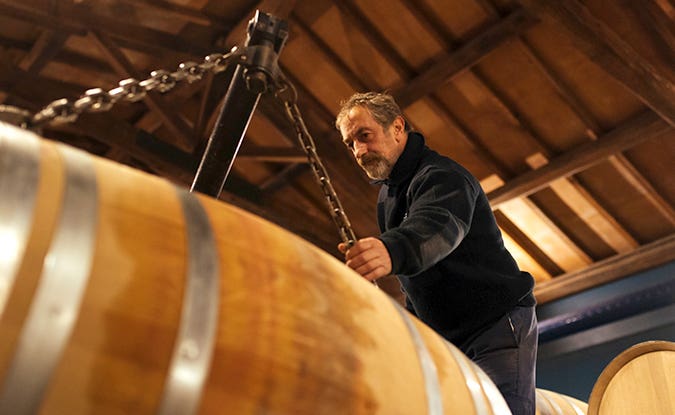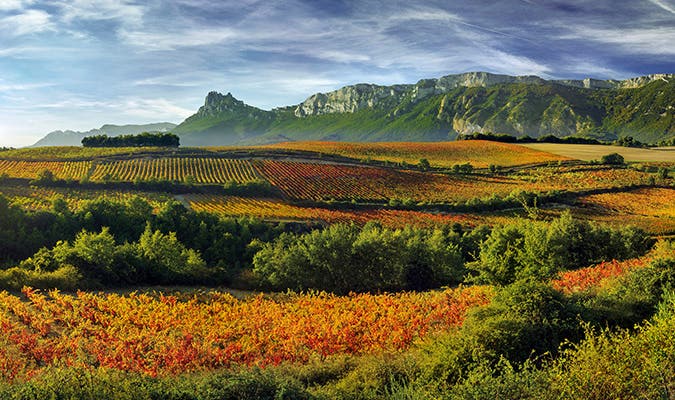 A sense of time
In Rioja, barrel aging is an art that preceded any quick fashion for oak-infused wines. It is a know-how that goes back well into the 19th century, when the region's capacity for producing remarkable, ageworthy wines started to emerge, and even attract the attention of the Bordeaux châteaux. Many of the region's most famous names go back to a time, in the second half of the 19th century, when that winemaking tradition was locked in, with the best wines coming from the vineyards being steered toward longer times in barrel. Few other wine regions have made time such an ally in the forging of their best vintages, forging wines that are as unhurried as they are satisfying.
This approach is also distinctive in terms of how the wines show up on the market. While in our quick-turning world, most wines appear on the market at one or two years of age, with rosés and summer whites showing up only months after the grapes were harvested, a Rioja will easily be over three years old when it reaches the shelves. Rioja is one of the few regions offering wines that are five, seven, or even over ten years old as a regular presence on the market – and often at very accessible prices. This makes Reserva wines, which make up between 15 and 20% of the region's total production, a particularly good choice for new wine collectors who want to try their hand at cellaring at home without breaking the bank.
This tendency for long-aging the best wines also leaves room for a fair bit of diversity. Particularly over the last 30 years, styles of aging have evolved considerably. While the more powerful, spice and vanilla-driven American oak that was the gold standard for over a century is still quite present, especially in more traditional and longer-aged vintages, wineries have also been using French oak barrels, with a rounder feeling and lots of finesse. The different styles cater to different tastes and produce a range of profiles, in particular in the Reserva category, where some wines are more fruit-driven while others accentuate the barrel-aging more significantly.
Whatever the style, the aging is meant to support the wine and give it extra dimension, and not just act as a flavouring agent. It's an approach aimed at making food-friendly wines that, while generous, won't overwhelm a meal.
Age and origin
Even though Rioja values its long and careful traditions, developments in winegrowing and winemaking are reflected in local rules and classifications, which were updated in 2019 to showcase aging methods, as well as geographical origin and terroir.
While the Cosecha category of the Rioja appellation gives winemakers the possibility of releasing young wines or try their hand at more distinctive cuvées by providing a basic guarantee of vintage and origin, very specific rules apply to aged wines. First, Crianza wines are released after a minimum of two full years in the cellar, including at least twelve months in barrel for reds and six months for whites. Reservas are selected wines that undergo stricter and longer aging: the reds must be at least three years old, with a minimum of one year in barrel and six months in bottle before release, while whites must be over two years old with at least six months in barrel. Many wines in this category are aged significantly longer than this, as is the case with Gran Reserva wines. This highest category requires a minimum of five years of aging for reds, with at least two years in barrel and two years in bottle, and four years for whites, with at least six months in barrel. Gran Reservas are commonly released after seven, eight, or even 10 years.
Newer categories also point to a specific region, commune, or vineyard. Viños de Zona specify which of the three zones of Rioja the wines come from: Rioja Alavesa, Rioja Alta, and Rioja Oriental (previously Rioja Baja). Viños de Municipio come from a single village, a little like the village appellations of Burgundy. At the top of this classification are Viñedo Singular, which come from a single designated parcel of older vines, with a demonstrated continuity in the production of single-vineyard wines. There is also a standard of high quality attached to the designation, since Viñedo Singular wines must be given an "excellent" rating not once but twice before they are released onto the market. Along with the science of aging, Rioja producers are paying greater and greater attention to the subtleties and character of their terroir.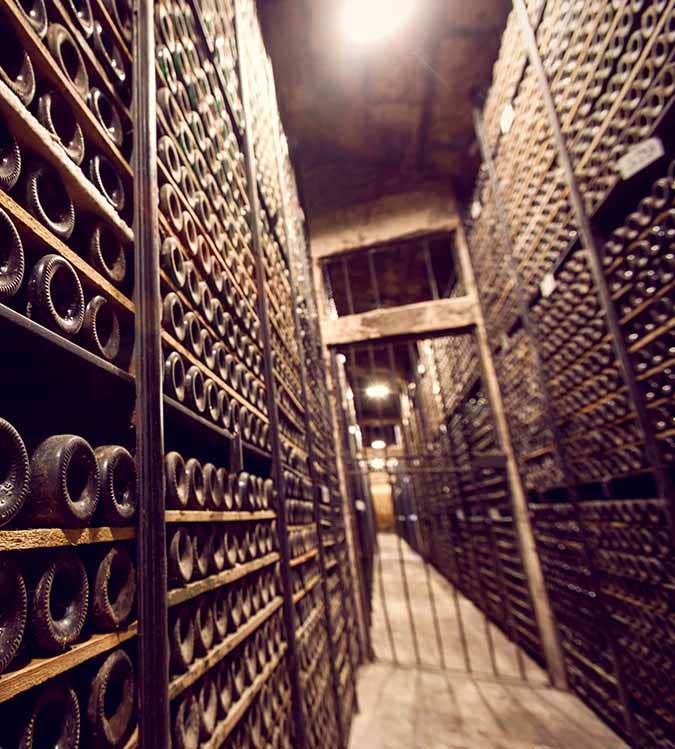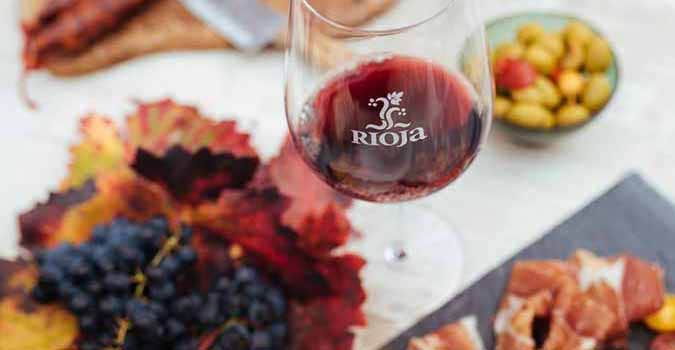 With the generous foods of fall and winter, particularly during holiday celebrations, Rioja Reserva wines offer a great balance in pairing. They show enough presence and power to match meat pies and fruity ketchups and sauces, turkey and cranberries, and game meats, while keeping a finesse that leaves room for lighter fare like winter salads, bean dishes, or ham and charcuterie. Whites have zing along with depth, and the bright fruit of Tempranillo, Garnacha, Graciano, and other red varieties is tempered by the fine tannins and aging aromas brought on by the time spent in barrel.
There's certainly something to be said for those qualities that a wine can only get from a bit of patience and care. In a time where unexpected upheavals can shake up our habits and where our moments of celebration are all the more precious, it makes sense to open and share with a sense of tradition and permanence. A way to remind ourselves that good things stand the test of time.
To discover

Coto de Imaz Rioja Reserva 2015 Red wine

|

750 ml

Spain

,

Vallée de l'Ebre

Available

Online

Available

In store
Lan Rioja Reserva 2015 Red wine

|

750 ml

Spain

,

Vallée de l'Ebre

Available

Online

Available

In store
Marqués de Riscal Rioja Reserva 2016 Red wine

|

750 ml

Spain

,

Vallée de l'Ebre

Available

Online

Available

In store
Faustino V Rioja Reserva 2015 Red wine

|

750 ml

Spain

,

Vallée de l'Ebre

Available

Online

Available

In store
Ijalba Rioja Reserva 2016 Red wine

|

750 ml

Spain

,

Vallée de l'Ebre

Available

Online

Available

In store
Baron de Ley Reserva Red wine

|

750 ml

Spain

,

Vallée de l'Ebre

Regular Price

$22.65

Special Price

$21.40

Available

Online

Available

In store