The Société des alcools du Québec (SAQ) is a government corporation whose mandate is to sell alcoholic beverages. It provides a major income stream to the Quebec and federal governments in the form of taxes and duties. It also makes a dividend payment to the Quebec government. Its sole shareholder is the Quebec Finance Department.
Vision and values
The SAQ's vision is "Inspired by our Customers. Open to the World."
The following three values guide the SAQ in managing its business. They form the basis of the company's culture and inform its employees' decisions.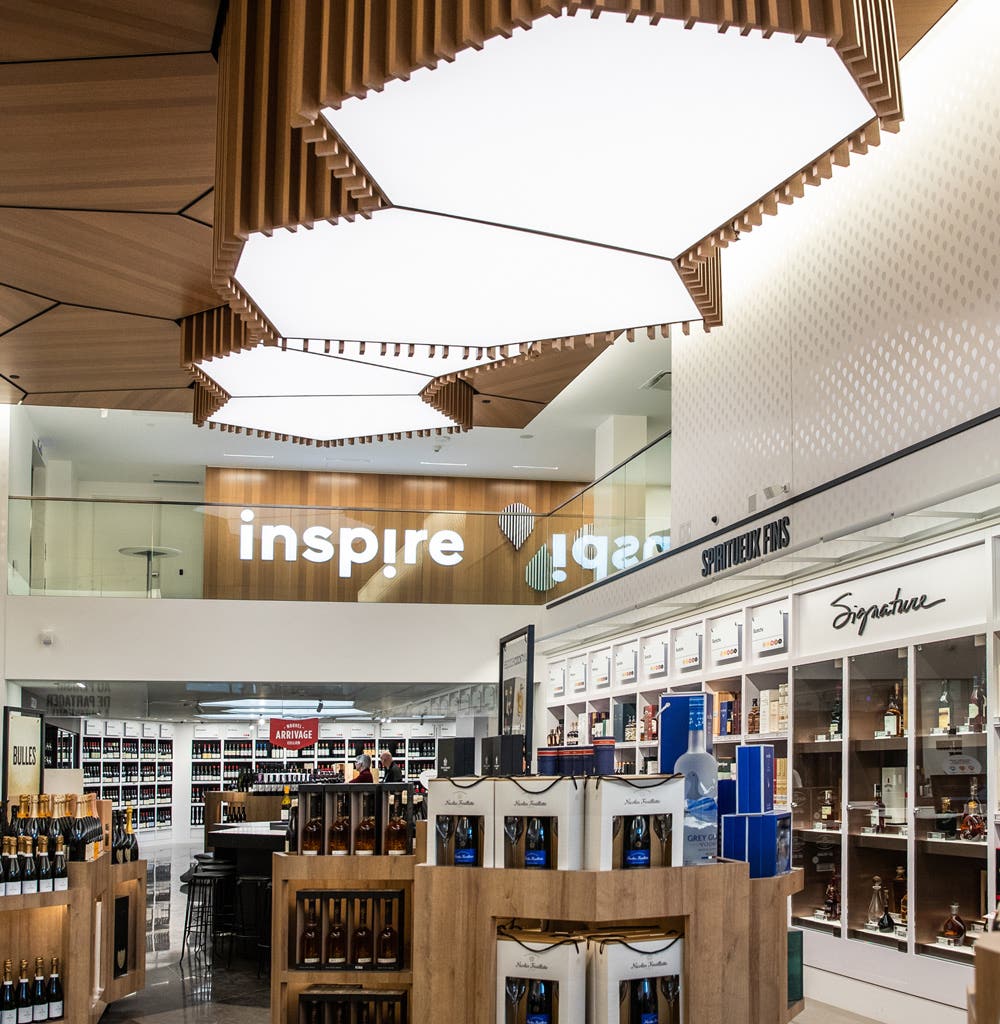 Passion
Passion is what drives us to excel so we can always offer more to our customers. It is the enthusiasm that our employees share for the world of wines and spirits, the services and advice delivered to our customers and the efficient work we do each day, whatever it may involve. Passion is also seen in our dynamism and entrepreneurial spirit in all our business practices. It is what makes us proud to be part of the SAQ team.
Courage
Courage is the foundation of our success. In courage is found our commitment to reinventing ourselves, demonstrating initiative and thinking outside the box, all in order to deliver the best possible experience to our customers. Courage is also the strength to take risks, to go beyond the familiar and comfortable. It means giving ourselves the tools and maneuvering room to improve how we do things. Courage should inspire all SAQ employees so that all feel justified in acting as initiators and ambassadors of change.
Responsibility
Responsibility means fully assuming our professional role, in particular by making prudent use of public funds, committing to sustainable development goals and applying our sales ethic. Responsibility commits all SAQ employees to fully assuming the consequences of their actions and decisions and contributing to the excellence of the customer experience. Responsibility requires sharing information and maintaining a climate of trust in the company.