Eco-responsible criteria
In our store network and all our administrative buidlings, we favour:
sound management of residual materials;

the use of recycled-content materials and FSC-certified wood;

the use of materials, floor finishes, paints and adhesives with a low level of harmful emissions;

the acquisition of energy efficient equipment; and

the installation of concrete floors that integrate glass powder and aggregates from recovered bottles as a replacement for cement and limestone aggregates.
Our environmental certifications
Did you know that the SAQ has the largest number of buildings with LEED-CI environmental rating certification in Quebec?
Specifically, our organization ranks first, with 45 LEED (Leadership in Energy and Environmental Design) certifications. In addition, four of our distribution and administration buildings have been certified Gold under the BOMA BEST program (environmental certification program for commercial buildings).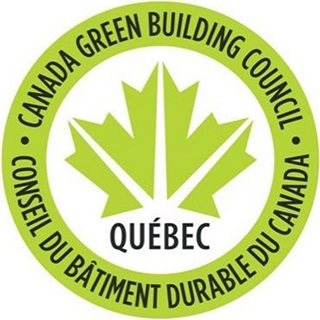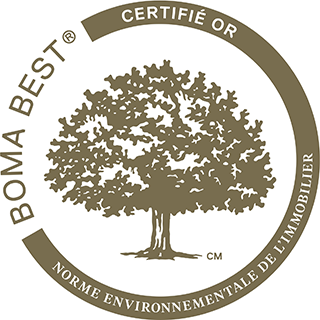 Our eco-responsible
Jean-Talon Market store
Certifed LEED-Gold, our store located in the heart of Montreal's Jean-Talon Market incorporates several sustainable innovations (PDF - French only), including:
a white roof;

a solar wall;

structures made from recycled glass.
The use of glass powder in the floor coverings and urban furniture was made possible by the discoveries of the Chaire SAQ de valorisation du verre dans les matériaux at the Université de Sherbrooke.
Indoors, our store features an exposed structure made from FSC-certified wood and furnishings and fixtures made using wood recovered from shipping palettes from around the globe.
Learn more with our videos (French only)
Making concrete more durable
A slab made of recycled bottles and plastic bags
Eco-responsible architecture
Interior structure made from FSC-certified wood
Optimized energy efficiency