Suggestions of the week
You like to keep up with what's new, but never really know what to buy? Join us right here every Thursday to find out which bottles our resident experts pick out from the online weekly New arrivals. Discover what they love, the fun bottles that stand out from many (many) tasted.
P.S.: Feel free to give us your own review of these products. You can now leave comments online. Who are these experts? Our esteemed uber-curious colleagues, graduate of the biz, who teach courses and are responsible for tastings of all products we promote. The ones who dish out the pairing ideas, create the taste tags you love and provide the beautiful stories behind our products #dreamjob.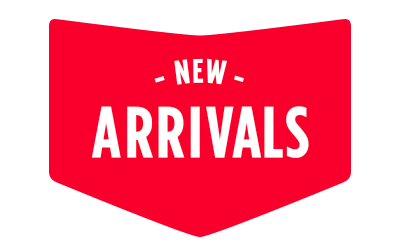 Some of the favourites from the online New Arrivals
Anselmi Capitel Croce 2017 White wine

|

750 ml

Italy

,

Veneto

Not available

Online

Not available

In store

Exasperated by the general quality of the wines from his region, Roberto Anselmi slammed the door on the Soave appellation to produce the style of wine he wanted. Wise move: his wines are now some of the best bets of the peninsula. Aged in second-use oak barrels for eight months, this Garganera white leaves an impression of peach, apple, spring flowers and white pepper. Lively with some roundness, it will beautifully highlight seafood pasta or fish tacos.

Errazuriz Aconcagua Costa Pinot Noir 2019 Red wine

|

750 ml

Chile

,

Aconcagua

Available

Online

Not available

In store

Everyone knows Pinot Noir is quite chill, given how well it thrives in cool climates. Located a dozen kilometers from the Pacific Ocean, the coastal vineyard of Aconcagua (Aconcagua Costa) benefits from fresh maritime breezes, ideal for its development. The mouth is vibrant, supple and features lovely raspberry, cherry, floral and torrefaction notes. Just begging for a grilled tuna steak or Portuguese chicken.

AA Badenhorst Swartland Papegaai 2019 Red wine

|

750 ml

South Africa

,

Western Cape

Not available

Online

Not available

In store

Trained in Austria before heading to Angélus (Bordeaux) and Graillot (Crozes-Hermitage) for some internships, Adi Badenhorst launched his own project in 2008. Following the success of his Sécateur and Curator lines, you'll no doubt fall for his Papegaai. Featuring smoke, spice and fruit accents, this Cinsault cuvée feels very fleshy. The mouth is generous and possesses a lovely, chubby tannic structure that will pair well with an herb-marinated pork filet or a Bourguignon fondue.

Viognier in ballet slippers
Le Paradou Viognier 2019 White wine

|

750 ml

France

Not available

Online

Not available

In store

Produced by Château Pesquié, this cuvée is made from Viognier vines rooted at the foot of Mont Ventoux in the south of France. This situation brings a certain altitude on predominantly limestone soils, both elements which allow to preserve fruit freshness. Once in the cellar, the must benefits from a skin maceration of about fifteen hours at the start of fermentation, then the malolactic transformation is blocked to retain maximum liveliness. There is no contact with wood, only a stay in stainless-steel tanks. The result? All the charm of Viognier with its aromas of peach, white flower and honey, but in a delicate style that expresses itself with finesse. Delightful as an aperitif but will also brighten up white fish or a pasta dish with fine herbs, olive oil and Parmesan.

Muga Conde de Haro Brut Vintage 2017 Sparkling wine

|

750 ml

Spain

,

Vallée de l'Ebre

Not available

Online

Not available

In store

The Viura grape variety, of Catalan origin, is also known as Macabeo in the south of France. The famous Muga bodega beautifully highlights it in this effervescent cuvée refined on slats during 14 months. The round texture and biting acidity are immediately noticeable. The mousse is enveloping and complexifies an ensemble marked by beautiful notes of nougat, applesauce, brioche and candied lemon. Enjoy it with seafood mousse canapes, or simply with a few plain chips. Stunning for the price!
Available

Online

Not available

In store

We know the classic version of Hendrick's gin well… the one which, with its infusions of rose and cucumber, kicked off the movement of "modern" gins, distinguished by more vibrant flavours than the subtle London Dry Gins. Hendrick's is back, this time with a limited edition featuring exuberant fragrances. Available for a short time only, just like the summer solstice! Fans of floral gins, this little gem is for you.