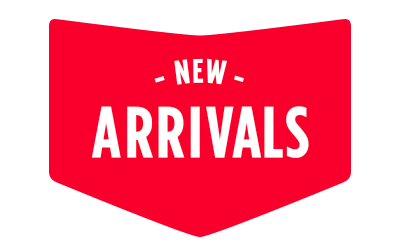 You like to keep up with what's new, but never really know what to buy? Join us right here every Thursday to find out which bottles our resident tasters pick out from the online new arrivals. Discover what they love, the fun bottles that stand out from many (many) tasted.
★ ★ ★ ★ ★ P.S.: Feel free to give us your own review of these products. You can now leave comments online.
They are our esteemed uber-curious colleagues, graduates of the biz, who teach courses and are responsible for tastings of all products we promote. The ones who dish out the pairing ideas, create the taste tags you love and provide the beautiful stories behind our products. And much more. #dreamjob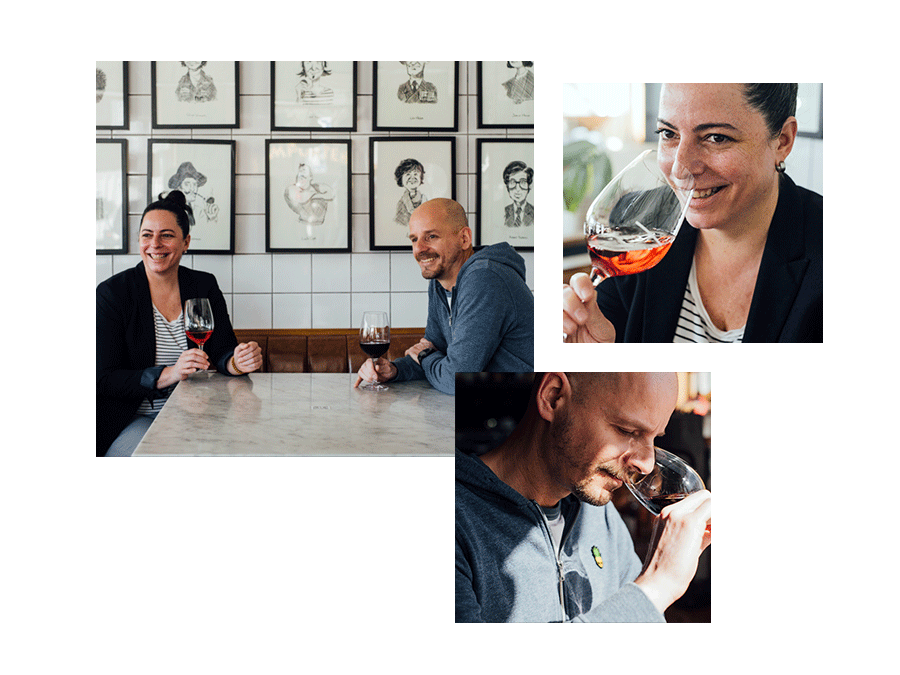 Domaine Fouet Saumur Buvons des Fruits 2021 Red wine

|

750 ml

France

,

Vallée de la Loire

Available

Online

Available

In store

The Fouet family tradition is six-generations strong. At the head of this 22-hectare estate in the heart of the Saumur Champigny appellation, Julien applies organic agriculture principles. Produced using carbonic maceration to maximise the fruit, this natural wine has no added sulphur and offers notes of strawberry and raspberry in an easy-drinking mouth, with a subtle vegetal finale. A glassful of fruit!

Domaine de la Rochette Côte Roannaise La Rochette 2021 Red wine

|

750 ml

France

,

Vallée de la Loire

Available

Online

Available

In store

Manual harvesting allows the Néron family to select the best organically grown grapes. On these granite soils, quality is privileged over quantity. Vinified from the yeasts naturally present on its bunches, this Gamay is the perfect definition of grape juice. Without artifice, it combines crunchy fruitiness with floral and spicy notes in a fresh, easy-drinking and slightly sparkling mouth when opening the bottle. Perfect as an aperitif served chilled, it will also be a brilliant accompaniment to chicken fajitas.
Agiorgitiko Natur Domaine Tetramythos 2019 Red wine

|

750 ml

Greece

,

Peloponnese

Available

Online

Available

In store

Tetramythos estate is located in the north of Peloponnese, a region rich in winemaking history, where the first "pithos" (amphora) was made. The estate is a fine example of Greece's current wine landscape and produces this cuvee from the black varietal Agiorgitiko. It is marked by black fruits as well as mineral and spice notes. The perfect pairing for seekh kebabs.

Adalia Singan Soave 2021 White wine

|

750 ml

Italy

,

Veneto

Available

Online

Available

In store

Crafted by the mother-daughter duo at Adalia, this delicious Soave comes from a 5-hectare addition to the renowned Corte Sant'Alda. This range, intended as a friendly approach to wine, is named after the ladybug (Adalia bipunctata) predator essential to the vine aphids. It offers a caressing texture, beautiful tension and notes reminiscent of beeswax, white flowers, pear and peach. Refrigerated and take it out about twenty minutes before serving.
A jewel at this price! This orange wine from the South-West of France highlights the very local Gros Manseng grape with a hint of Colombard. It has a gentle and accessible profile, perfect for beginners or if you don't like the sometimes tannic aspect of this style of wine. The palate remains smooth and charming with aromas of citrus, earl grey tea, dried apricot and a touch of white pepper. Wonderful with roasted vegetables, salmon tartar or spring rolls.

Berretta Maremma Toscana 2019 Red wine

|

750 ml

Italy

,

Tuscany

Available

Online

Available

In store

Gino Berretta is used to travelling between Montreal and Italy, between sport and wine. Born in Tuscany, he then spent the first half of his life in Montreal, where he wore the Alouettes jersey for many seasons. Back in Tuscany, he tackled the wine world with this ample red graced with refined tannins and flavours of ripe red fruits, cinnamon and clove.
Restaurant: Foiegwa
Illustator: Marc Tremblay
Photographer: Alison Slattery, Two Food Photographers
Top wines of the week to buy
Visit this page every week for suggestions on what to buy from the new products at the SAQ. Our experts share the best white wines and good red wines to buy, and sometimes a few spirits, to impress your guests. These suggestions of the week always feature good value wines and finds; it's like a well-kept secret to get your hands on trendy and coveted wines.
If you like these wines, make sure to check out the complete Cellier collection. And to build more knowledge on wines and spirits, The spirit of knowing blog is a must.