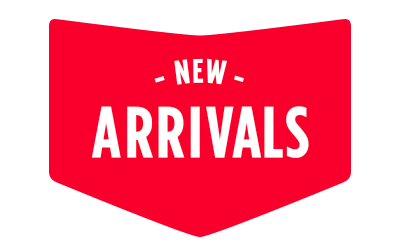 You like to keep up with what's new, but never really know what to buy? Join us right here every Thursday to find out which bottles our resident experts pick out from the online new arrivals. Discover what they love, the fun bottles that stand out from many (many) tasted.
P.S.: Feel free to give us your own review of these products. You can now leave comments online.
Who are these experts? Julie and Éric are our esteemed uber-curious colleagues, graduates of the biz, who teach courses and are responsible for tastings of all products we promote. The ones who dish out the pairing ideas, create the taste tags you love and provide the beautiful stories behind our products. And much more. #dreamjob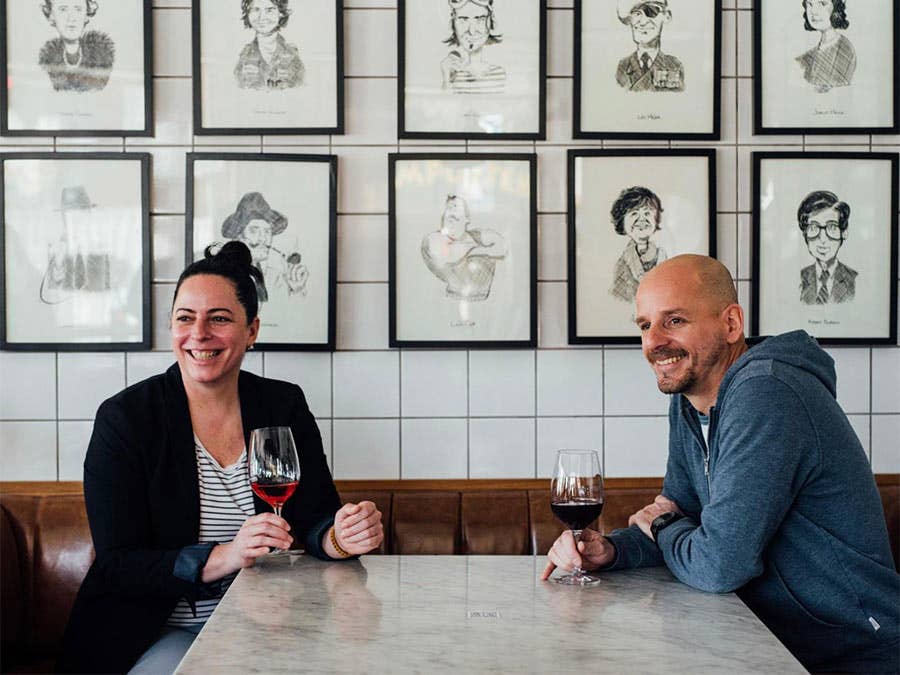 Cave de Gan Influence Jurançon Sec 2020 White wine

|

750 ml

France

,

Sud-Ouest

Available

Online

Available

In store

Regrouping almost 300 wine growers, Cave de Gan is a major player in the Pyrenean foothills of Piedmont. Made entirely of Gros Manseng, this white reveals exotic, floral and saline flavours and possesses a bright, flavourful and persistent mouth. Serve with a seafood fondue or with a variety of salads.

La Tercera Reserva 2010 Red wine

|

750 ml

Spain

,

Vallée de l'Ebre

Available

Online

Not available

In store

"A sensational Rioja made from 90% Tempranillo, 5% Graciano and 5% Grenache, the 2010 Reserva was aged 30 months in French oak. A classic, traditional Rioja, it exhibits notes of lead pencil shavings, unsmoked cigar tobacco, black cherries, blackcurrants and subtle oak in the background. This dense ruby/plum/purple-colored 2010 is medium-bodied, elegant and pure with a lovely texture and lushness. Already revealing secondary nuances as well as considerable appeal, it should drink well for 4-5 years, possibly longer."
- www.robertparker.com
Mas Janeil Le Petit Pas 2019 Red wine

|

750 ml

France

,

Languedoc-Roussillon

Available

Online

Available

In store

Le Petit Pas is made from Grenache and Carignan, produced using carbonic maceration (a technique mostly used in Beaujolais) to obtain a tender wine with exuberant fruit. The result is quite convincing. This is a supple and fresh red revealing accents of violet, red fruits, spices and sandalwood. Just the thing to pair with Portuguese chicken or a European hot-dog.


Vignoble Des 2 Lunes Pinot Noir Lune Noire 2020 Red wine

|

750 ml

France

,

Alsace

Available

Online

Available

In store

Produced according to biodynamic culture precepts, this cuvée reveals the charm and finesse of Pinot Noir in all its glory. Scents of red fruits like cherry and raspberry are joined by a delicate spice touch. Serve slightly chilled for your next raclette, or with pizza margherita.
Domaine du Possible C'est pas la Mer à Boire 2020 Red wine

|

750 ml

France

,

Languedoc-Roussillon

Available

Online

Available

In store

Loïc Roure is more than up to the task on his small estate of roughly 10 hectares. Working with rototillers, caterpillars or simple picks, he does everything possible to get a healthy raw material from his parcels of Grenache, Carignan and Syrah. The result is a finely chiselled wine. Its 12-month aging in barrels of several uses paves the way to a superb fruit. Behind its silky tannic structure, spicy and floral notes complete a very attractive set.

Domaine de l'Aigle à Deux Têtes Côtes du Jura 2020 Red wine

|

750 ml

France

,

Jura

Not available

Online

Available

In store

Created in 2004, Henri Le Roy's Domaine de L'Aigle à Deux têtes produces wines expressing their birthplace terroir with elegance. Located west of the Switzerland border and Leman Lake, and just east of Burgundy, the property's small parcels yield a red that is both easy-drinking and complex. Serve it slightly chilled with some charcuteries or simply on its own; it will have you salivating with pleasure.
Restaurant: Foiegwa
Illustator: Marc Tremblay
Photographer: Alison Slattery, Two Food Photographers