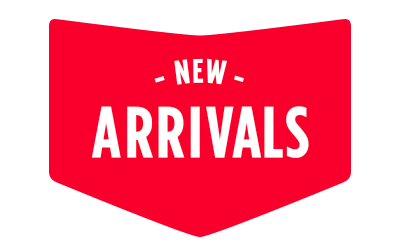 You like to keep up with what's new, but never really know what to buy? Join us right here every Thursday to find out which bottles our resident experts pick out from the online new arrivals. Discover what they love, the fun bottles that stand out from many (many) tasted.
P.S.: Feel free to give us your own review of these products. You can now leave comments online.
Who are these experts? Julie and Éric are our esteemed uber-curious colleagues, graduates of the biz, who teach courses and are responsible for tastings of all products we promote. The ones who dish out the pairing ideas, create the taste tags you love and provide the beautiful stories behind our products. And much more. #dreamjob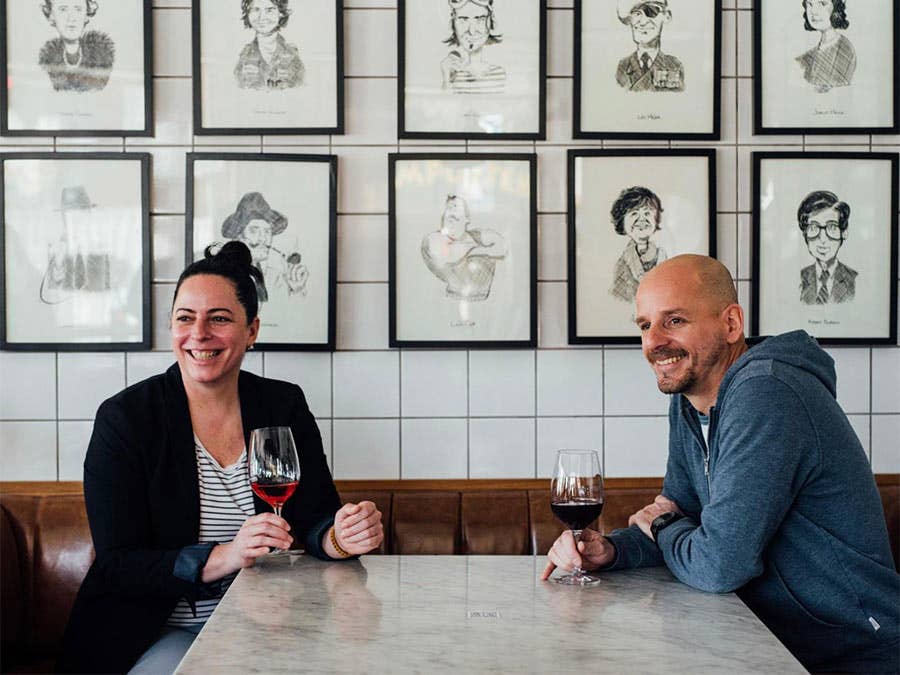 RateBeer 99

Sour beer with 30% of lambic added in the blend, it definitely looks like a gueuze with its « wild » perfumes. Very tart, with notes of lemon, apricot and subtle oak, it's well balanced and thirst-quenching. Its finish has a balanced bitterness and a very satisfactory aromatic persistence.

Telmo Rodriguez Almuvedre Alicante 2020 Red wine

|

750 ml

Spain

,

Côte Méditerranéenne

Available

Online

Available

In store

The Alicante vineyard is a favourite for the Monastrell variety, known as Mourvèdre in France. The sea proximity and hot and sunny conditions are what allow the varietal to thrive. This cuvee, very affordable for all it has to offer, will liven up your taste buds thanks to a profile of cherry, cooked fruit, sweet spices, leather and dried herbs, all in a fresh and supple mouth. Served slightly chilled, this is the ace up your sleeve that pairs with a host of barbecue fare.
The Wine Gurus El Gordo del Circo Rueda 2020 White wine

|

750 ml

Spain

,

Vallée du Duero

Available

Online

Available

In store

Founded by the oenologist and director at Casa Rojo, the idea behind Wine Guru's project is to bring to the forefront Spain' most emblematic wine regions, including Rueda. This wine deploys the classic and frank profile of the Verdejo variety: herbaceous, citrus and tropical fruit notes that also call to mind the Sauvignon blanc profile. Quite dry and thirst-quenching, all this is joined by a subtle touch of fennel. Perfect paired to seafood vol-au-vent.

Domaine Fouet Pour Ma Gueule Sparkling wine

|

750 ml

France

Available

Online

Available

In store

Unlike the traditional "méthode champenoise" where the effervescence is obtained by adding sugar and yeast, the ancestral method gets the fizz from the grape's natural sugar, which, throughout the process, ensures the first fermentation and froth making. Ripe apple, dried fruit, lemon rind and straw define the profile of this "off the beaten path" wine. A hit as an aperitif, and why not at brunch?
Christophe Pacalet Chiroubles 2020 Red wine

|

750 ml

France

,

Beaujolais

Available

Online

Available

In store

By rubbing with the best, you get better yourself. A notion Christophe Pacalet was well aware of when founding his estate with his famous uncle, the deceased Marcel Lapierre. On Chiroubles, the highest Beaujolais cru, this talented winemaker produces a delicious and easy-drinking wine. The purest expression of Gamay!

J.L. Chave Sélection Mon Coeur 2019 Red wine

|

750 ml

France

,

Vallée du Rhône

Available

Online

Not available

In store

A superb interpretation of the Côtes du Rhône AOC in Grenache Major and Syrah Minor by tenor Jean-Louis Chave. For his négoce business, he draws from the harvests of a handful of "select" growers a fruity, floral and spicy cuvée that is always eagerly awaited in the Cellier space. Comforting served with a beef or lamb stew.

Restaurant: Foiegwa
Illustator: Marc Tremblay
Photographer: Alison Slattery, Two Food Photographers