These days it's hard to avoid words like "organic" or "local." As consumers clamour for healthier food-and-drink choices, the market responds with so-called natural products. But what exactly do these terms all mean?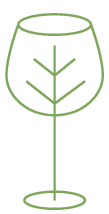 Organic
Organic wine farming avoids the use of synthetic chemicals (fertilizers, pesticides, herbicides and fungicides) because they harm the soil, destroying micro-organisms that help both grape-growing and disease management.
But the practice does embrace natural chemicals, like Bordeaux mixture (a solution of copper sulphate, lime and water) and sulphur, to combat certain vine diseases.
Inspring!
Organic wines are popular with Inspire members. Their sales were up by almost 30 percent in 2016.
Biodynamic
This holistic approach may at first seem a little over the top. It goes beyond organic farming practices to incorporate cosmic principles, like planting vines in harmony with the phases of the moon or burying cow horns in the soil each fall.
Almost all its precepts date from generations preceding the chemical revolution, and many are based on good old common sense. Vintners rely solely on natural methods to protect and improve their crops. Today, biodynamic wine growers include several prestigious Burgundy estates and young New World vineyards alike.
Organic products are identified by a green price sticker in all SAQ stores and by an "organic product" logo online at SAQ.COM. Biodynamic and natural products belong in this category if they are certified as being compliant with Canadian regulations.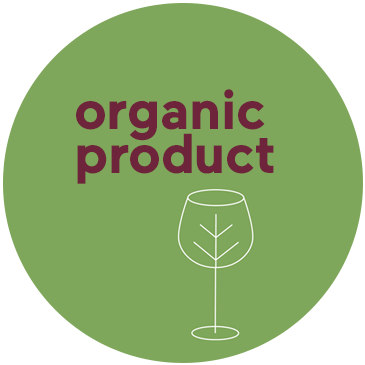 Natural
Officially uncertified, natural wines are instead regulated on a voluntary basis. In principle, they must use organically or biodynamically grown grapes and be vinified without additives.
Also known as oenological products, additives are regularly used during vinification. Some are harmless. You can, for example, add an acidifier to a wine that requires it (especially during an unusually hot year). Others clearly alter the original product. Organic wines can contain some additives, biodynamic wines fewer, and natural wines none at all except for a hint of sulphites.
A different category altogether
Properly used in small doses additives can help correct problems that may arise during vinification – even though purists will argue that the problems wouldn't have existed if fieldwork had been properly done in the first place. In large doses, additives and manipulations will erase a wine's individuality and the characteristics of its terroir, which are precisely the wine's charm and appeal.
Organic, biodynamic or natural wines do not automatically spell quality. Attention must also be focused on their terroir, the grape-growing and production methods used, and of course, the winemaker's talent.
Remember that some uncertified vintners do, in fact, produce excellent wines. So don't just rely on the labels. Inform yourself about the different vintners, ensure that their wines are made with conviction and are not just the result of marketing strategies.
If, at the start, producers converted to organic methods out of the sheer desire to be eco-friendly, today they do so in order to make the best wine possible. Some regions, like the south of France, Chile and California (where the dry, hot climate greatly reduces the risk of stem rot and other vine diseases), are better suited to organic viticulture than others. Nevertheless, organic, biodynamic and natural wines are now being produced on every continent.
Related Posts
Organic, biodynamic, and more recently natural wines are far more than a trend; they are more popular than ever and we totally understand the increasing infatuation. Let's look at why people are (happily) getting back to nature.

Read more

Exactly what is "natural wine"? An answer to the question that's causing a lot of debate these days!

Read more

How can you decant true from false? Take our entertaining quiz!

Read more