Our initiatives to reduce, reuse and recycle
Residual material management
At the SAQ, we aim to achieve a high performance level in managing and repurposing our residual materials.
Our objectives are, by 2020, to :
reduce by 5%, compared with 2017, the amount of waste coming from our administrative buildings;
optimize residual waste management in all our established, reconfigured and relocated stores.
Because of the measures put in place and sustained efforts made, several of our administrative buildings have received RECYC-QUÉBEC's Ici, on recycle! certification.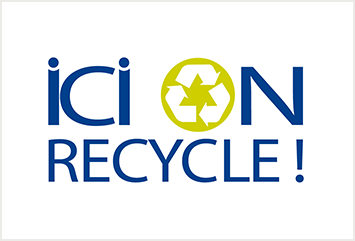 Reduction at source
Reducing waste at source starts with rethinking our needs in order to consume smarter and diminish the amount of material produced. At the SAQ, we put this principle into practice in several ways. Here are a few examples.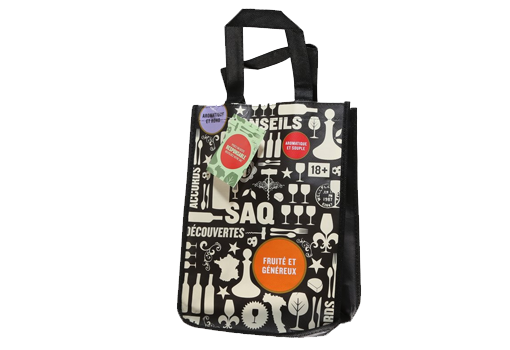 Elimination of single-use bags
In 2009, the SAQ became the first Quebec retailer to stop offering plastic and paper bags and to opt exclusively for reusable bags. This initiative let us singlehandedly remove some 80 million disposable bags a year from circulation.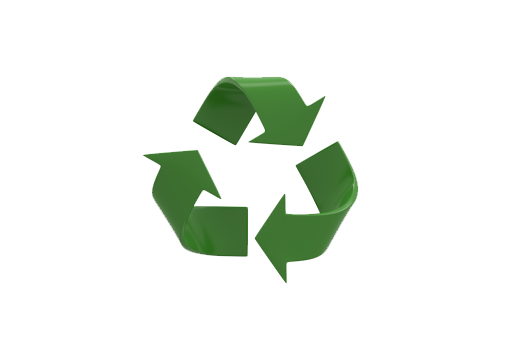 Paper reduction campaign
The Faites bonne impression paper reduction campaign is in full swing in our administrative centres. It encourages employees to minimize their printing of documents. In one year, paper use has fallen 30%.
By 2020, we plan to roll out new initiatives in our store network to reduce the number of invoices issued to customers and the amount of printing done by our employees.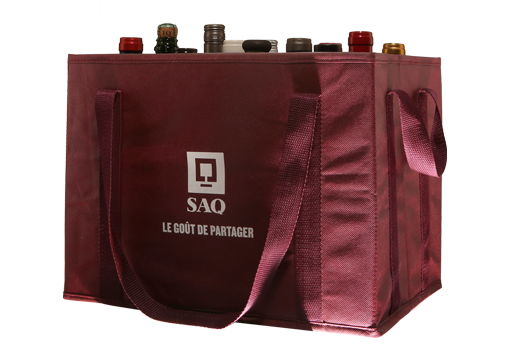 Reusable bottle carriers
Light, collapsible and made from recycled materials, reusable bottle carriers are available in our SAQ Dépôt and SAQ Sélection stores. The popularity of this initiative has led to a decrease in the number of new boxes used and, as a result, in the raw materials used to make them.
Putting materials into the circuclar economy
Some of our residual materials are donated to organizations that give them a second life. For example, used employee uniforms are sent to the Centres de formation en entreprise et récupération (CFER), which depersonalize, repair and transform them into new products, such as wine bottle bags.
In addition, some of the insulating membranes in shipping containers we receive when importing products are reused to protect grape vines and beehives, to insulate urban agriculture planters and even for research and development purposes. Specifically, an organization working in socio-professional integration is currently conducting trials on incorporating the membranes into a potential product.