Our mission
The SAQ's mission is to sell beverage alcohol by offering a broad range of quality products throughout
Quebec. In conducting its business, the government corporation is respectful of communities and the
environment, it creates value for all Quebecers and provides an unmatched customer experience.
Our vision and values
Inspiring Quebecers' pride
By delivering a memorable, personalized experience to all our customers
By tapping into our employees' talent and creating an environment in which they can achieve their potential
By applying the highest management and governance standards to give the most back to Quebecers
By placing the public good at the centre of all our decision-making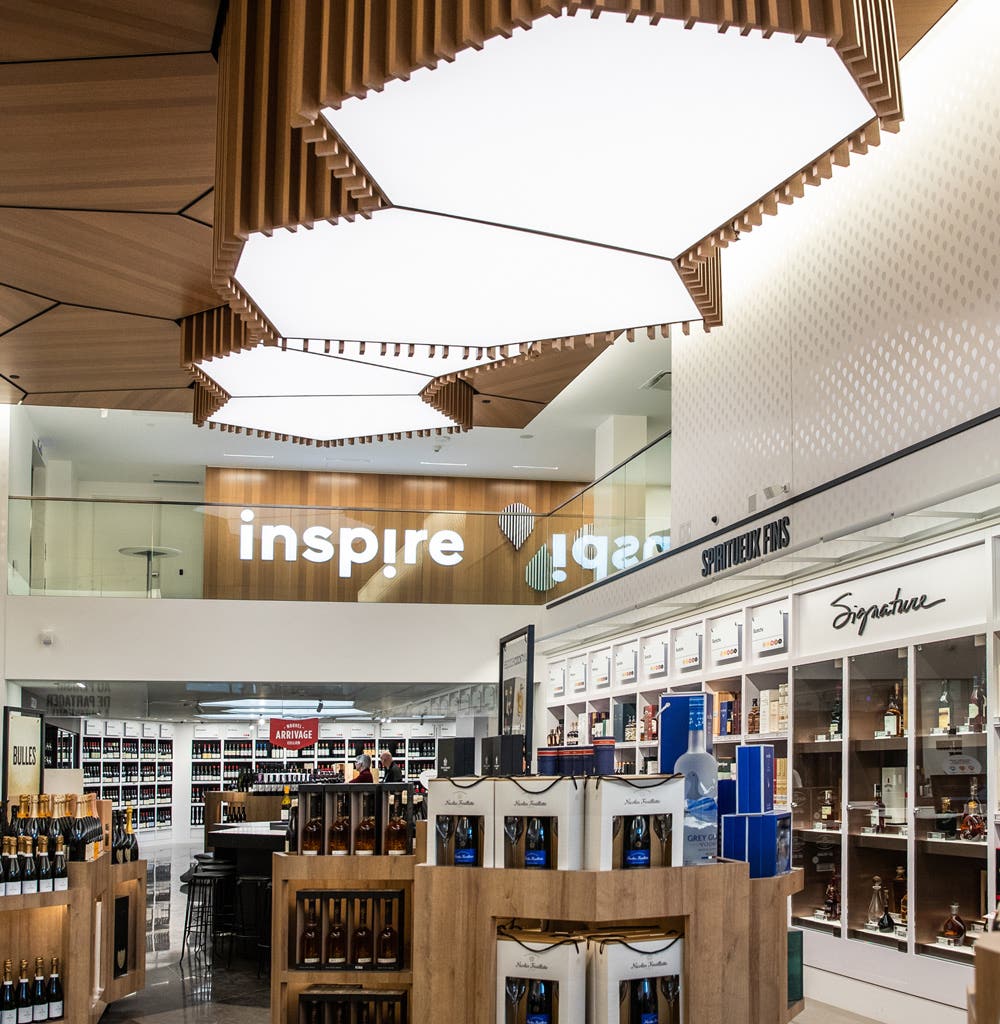 Passion
We like exploring, tasting and discovering.
We like the stories behind the products and those that customers tell us.
Our passion for people and for what we do pushes us to improve and become the best we can be.
Collaboration
Because we go further together, collaboration, mutual aid and sharing are at the centre of our daily work.
It is the relationships we cultivate—among ourselves and with the rest of the world—that drive us forward.
Responsibility
Because alcohol is no ordinary product, we are determined to have a positive impact on the world around us.
It is this commitment to contribute to the public good that leads us to make enlightened, sustainable and responsible decisions.