The SAQ encourages you to make Quebec one of your choices!
New distinctive identifiers for Quebec products
Montreal, Thursday, June 4, 2020 – As Quebec products continue gaining in popularity and customers become more aware of the issues around buying locally, the SAQ is pleased to announce the introduction of two new distinctive identifiers for Quebec products: Made in Québec and Bottled in Québec.
With new, blue-coloured logos sporting a « verre de lys », the two identifiers join the existing Origine Québec identifier, introduced in 2014. For each Quebec product, be it a wine, beer, cider, spirits, honey wine, cooler, liqueur, maple product or berry product, an appropriate logo will be assigned, based on the product's manufacturing process. The idea is to better help customers make informed choices. The SAQ also hopes to increase consumers' awareness of where the ingredients used to make products come from as well as the production processes involved.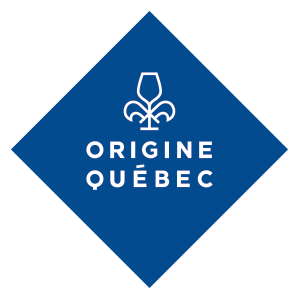 Proudly crafted by local artisans with homegrown ingredients.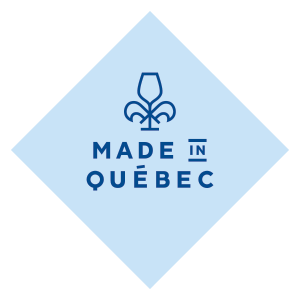 Proudly developed or distilled by passionate locals, with ingredients from here and elsewhere.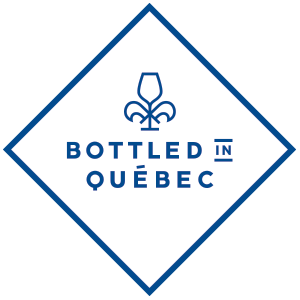 Products proudly assembled and bottled by a local business, by people who live here.
"Though nearly 800 Origine Québec, Made in Québec and Bottled in Québec products are available in our stores and on our website, we want to support customers when they make choices," explained Catherine Dagenais, President and Chief Executive Officer of the SAQ. "We also want to promote local talent and the creativity of thousands of entrepreneurs across Quebec. They play an important role in our economy by offering us exceptional variety. With these new distinctive identifiers, we are doing even more to showcase the large family of Quebec products, which has grown significantly in recent years."
The new distinctive identifiers will be introduced in stores and on the SAQ website and mobile app during the week of June 8.

About the SAQ
The SAQ is mandated to sell alcoholic beverages by offering a broad range of quality products. The company carries out its mandate through a network of 409 SAQ stores and 428 agency stores. It sells more than 14,350 products from 81 countries

Join the conversation on social media #partageonsplusquejamais