Media contacts and press releases

COVID-19 - Confirmed case of COVID-19 among SAQ employees
March 30, 2020
The SAQ was informed that one of its store employees was diagnosed today with COVID-19. The employee, who works at the store located at 1745, Fleury Street East in Montreal, last worked on March 21st, 2020, and had been placed in preventive isolation as soon as symptoms first appeared, on March 27th. He is currently in isolation at home, where he can focus on his recovery. The SAQ's management team and his colleagues wish him a prompt recovery and are offering him the support he needs.
COVID-19 – The SAQ changes its opening hours to give its employees a break on Sundays
March 21, 2020
For several days now, the SAQ has been operating with reduced staff due to preventive self-isolation and the closing of schools and daycare centres. The current situation and high amount of traffic in SAQ stores mean that employees are experiencing considerable fatigue and concern. The SAQ has therefore decided to change the opening hours of the store network to give team members time to rest. Effective tomorrow and for an indeterminate period, all SAQ stores will be closed on Sundays and will reopen their doors to customers at noon on Mondays. Monday mornings will be devoted to cleaning and sanitizing the stores and restocking the shelves so that team members will be ready to start serving customers again.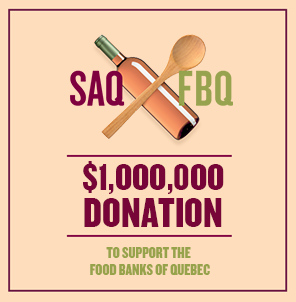 The SAQ responds to call from Food Banks of Quebec
March 18, 2020
Answering a cry for help from the country's food banks, the SAQ is donating $1 million to Food Banks of Quebec (FBQ). The move is in support of Quebecers who find themselves in dire and unforeseen circumstances due to the COVID-19 pandemic. The SAQ is also encouraging customers to join the effort to support food banks by making a donation online through the FBQ website.

Coming together in the face of COVID-19 : A message from Catherine Dagenais, President and CEO of the SAQ
March 17, 2020
In this difficult period of uncertainty, we know that every one of you is growing increasingly concerned about the COVID-19 virus. Rest assured that we stand together and that all our stores have implemented strict prevention measures that will allow our team to continue serving you. Our top priority remains the health of our employees and clients.

COVID-19: Risk mitigation measures at the SAQ
March 13, 2020
The Société des alcools du Québec (SAQ) is sensitive to Quebecers' growing concerns about the novel coronavirus (COVID-19) and has implemented measures aimed at minimizing the health risks for employees and customers and ensuring a safe working and shopping environment. The SAQ's senior management has set up a dedicated committee that meets daily to assess the level of risk associated with COVID-19 and make sure the appropriate procedures have been implemented and explained to employees and customers.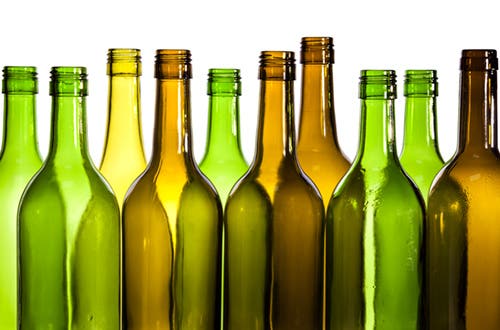 Deposit-return and glass recycling: the SAQ to leverage its leadership
to reduce its environmental footprint
January 30, 2020
The Société des alcools du Québec (SAQ) enthusiastically welcomes the government's commitment to putting a deposit on its bottles.

The SAQ enjoys an excellent second quarter
December 9, 2019
At the end of its second quarter, the SAQ reported sales growth of $59.3 million, a notable 7.9% increase over the corresponding quarter of the preceding fiscal year. As a result, net earnings rose 10.6% to end the quarter at $297.3 million, remitted in its entirety to the Quebec government to the benefit of all Quebecers.

Average price of SAQ products to drop 5 cents this Sunday
November 8, 2019
Since 2016, we have worked closely with suppliers to keep our prices stable for the benefit of our customers.
While price increases were allowed for the second and last time this year, we are pleased to announce that, effective November 10, customers will see the prices of continuous replenishment products decrease an average 5 cents.