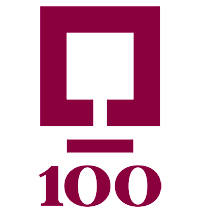 To celebrate the big anniversary, a few producers are offering special bottles dressed to the nines for our 100th. Discover the selection in-store and online and collect them all.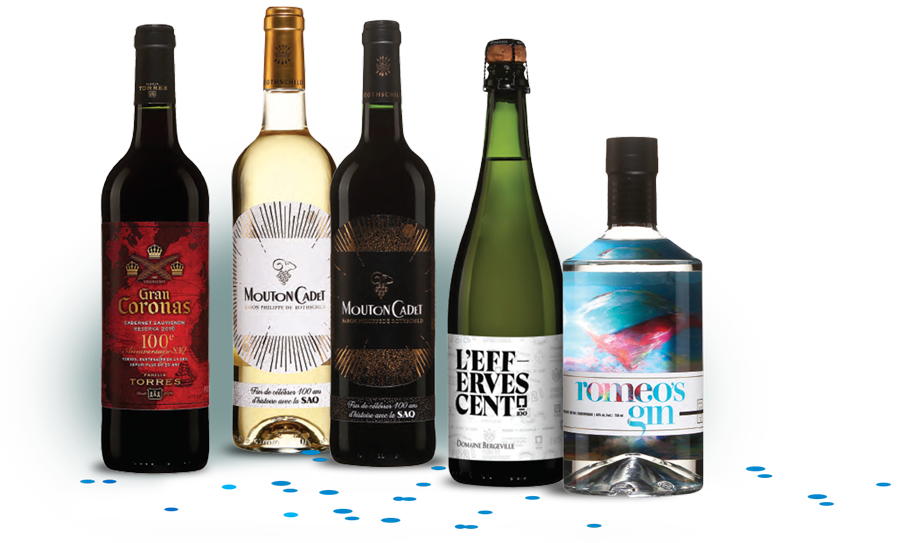 Limited quantity, in-store and online
These special bottles are available online and in selected stores. We cannot guarantee availability for limited-edition products in a specific location. Please contact your store of choice to make sure the collector's cuvée you wish to purchase is indeed available.
Pop your 100th
Although relatively new to the scene, Domaine Bergeville rapidly carved a place as a quality sparkling wine producer. Crafting wines according to the traditional method, the Rainville-Théberge couple proposes a bottle specially dressed for the SAQ's 100th anniversary. What better bubbly than a Quebec one to toast a local business!
Domaine Bergeville L'effervescent 2019 Sparkling wine

|

750 ml

Canada

,

Quebec

Available

Online

Available

In store
Roméo x SAQ
A top seller in the province, Roméo holds a special place in the hearts and glasses of Quebecers. Bold labels by contemporary artists from here and afar are the brand's trademark. They are at it again with this bottle, this time especially designed for our 100th anniversary. All the freshness and seductive character of Roméo in a collector's edition!
Romeo's Gin Dry gin

|

750 ml

Canada

,

Quebec

Regular Price

$39.75

Special Price

$36.75

Available

Online

Available

In store
Forever Mouton
Specially created for the SAQ's 100 years of history, this limited edition also marks a partnership that goes back to the 1950s. A stepping stone for Bordeaux wines at the time, Mouton Cadet is still a sure thing for any amateur looking for a versatile wine to bring to the table. A great opportunity to dive back into your memories!
Available

Online

Available

In store
Second to none
Blended for the first time by Baron Philippe de Rothschild 40 years after the birth of his older brother in red, Mouton Cadet Blanc carries the ardour of Sauvignon Blanc married to the roundness and fruit of the Sémillon and Muscadelle varieties. A timeless cuvée, well-made and accessible in every sense of the word.
Available

Online

Available

In store
Shared passions
A long-time partner of the SAQ, Torres estate is certainly one of the instigators of the quality wind of change instigated in the early 1960s. Quickly adopted by Quebec palates, this cuvée proudly bearing the SAQ's 100 years of existence, is offered in limited edition. A great way to celebrate two businesses sharing identical values of passion and sustainable development.
Available

Online

Available

In store