p>Until he took up winemaking, Léon Courville admits that he's never worked so hard in his life. "It's 24 hours a day," he says as his amused spouse, Anne-Marie Lemire, looks on. Lemire came on board in 2005 to oversee the marketing end of the burgeoning operation. "Let's just say that it's not the same kind of work," she clarifies with a smile.
The energetic septuagenarian economist had already led two successful careers – first as a university professor, then as president of Banque Nationale – before retiring. He's now into act three. "I was 55 and had no interest in just sitting back and relaxing," he says.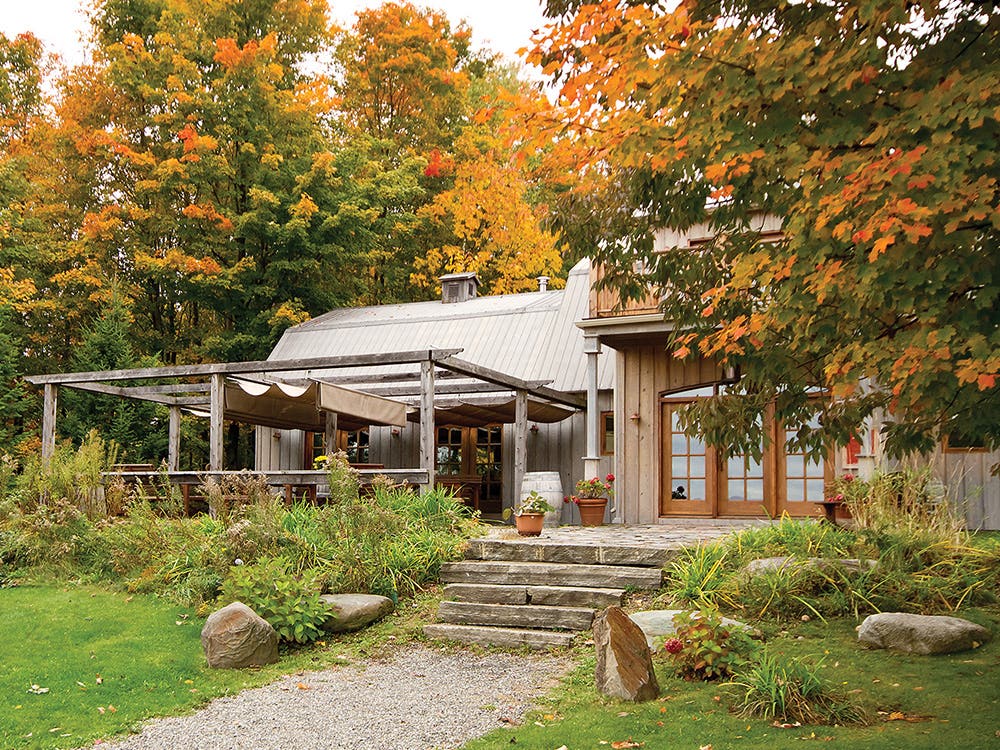 Domaine Les Brome now produces some 80,000 bottles of wine annually.
A happy coincidence
Courville had always possessed an entrepreneurial streak that his previous professional life had failed to ignite. Plus, the passion was fuelled by a "convergence of unexpected happenstances." A collector (of wines and corkscrews) and a speculator keen on blind tastings, he had stumbled upon this grossly neglected 45-acre property the day after a personal breakup and Quebec's first referendum. A fresh start was in the cards and the prospect pleased him.
He began planting grapes in the early 2000s, but not just any grapes. At the time, he went for varieties that had already been tested in the area, like Vidal, Seyval Blanc, Maréchal-Foch, St-Pépin, De Chaunac, Baco and Riesling.
After 15 more years of activity and many trial-and-error situations that at times cost them dearly – like that French Pinot Noir they were forced to rip out – the couple was able to declare victory: the gleaming 18-acre estate now produces some 80,000 bottles annually of about 15 wines – white, red, rosé, ice, late-harvest and sparkling, several of which have received critical acclaim. "Right from the start, Anne-Marie and I were determined to make wine of superior quality. All winemakers are going to say the same thing, of course, but I honestly want ours to be excellent."
Perpetual innovation
Propelled into the world of viticulture by their love of nature (and for each other), these two intriguing intellectuals did their own research and taught themselves to vinify grapes. Winemaking experts lent a helping hand along the way. "We urged these experts to be innovative," Lemire says. "Since winemaking doesn't have a long pedigree in Quebec, there was little to fall back on. So we could have some fun and be inspired by the best methods used in different estates."
That's how they developed a celebrated red cuvée called XP (for "experience") with its flavours of ripe plum, and brought to fruition according to the Italian passito method. De Chaunac grapes are harvested early in the fall, dried for a few weeks, then vinified and put in barrels. The powerful St-Pépin variety was another winner, encouraging them to continue experimenting.
Bolstered by such success, has Courville changed his mind about Quebec wines? Wines that he hadn't initially been enthusiastic about? "I make wine in Quebec, and it stands up to other great wines around the world," he asserts. "We want to put aside the prejudice against Quebec wines," adds Lemire. "Times have changed. Local products are increasingly appreciated. The next step is to give them the value they deserve. And we're almost there!"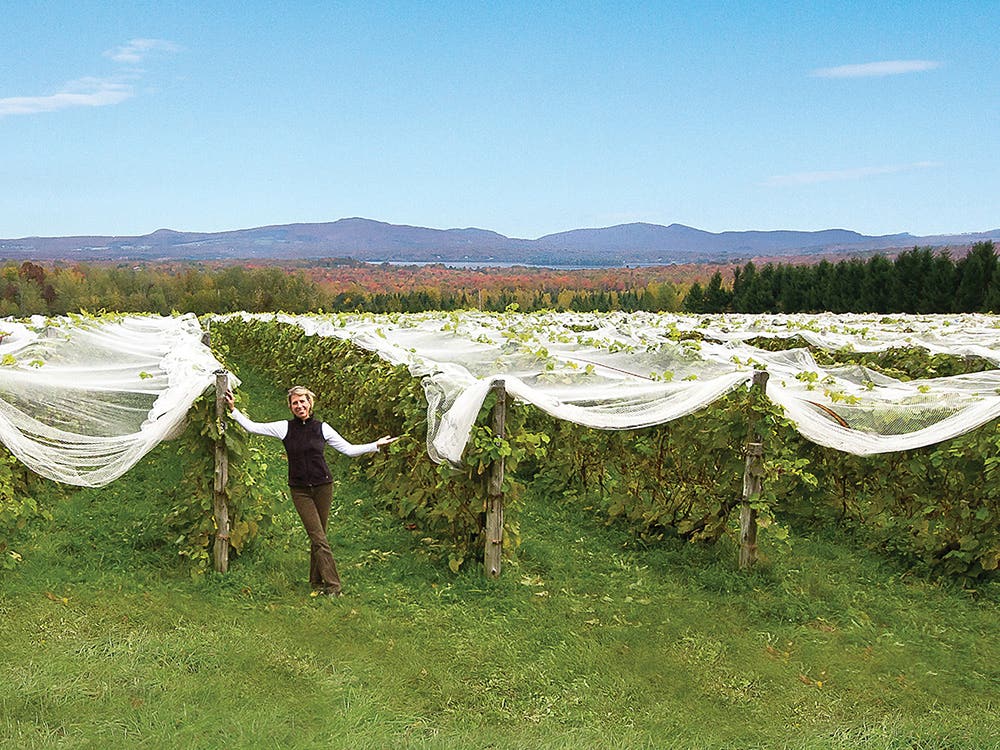 Léon Courville Vigneron Cuvée Julien 2021 Red wine

|

750 ml

Canada

,

Quebec

Available

Online

Available

In store
Food-wine pairings
Léon Courville calls his Cuvée Julien "my little Italian." "It's a light and very fruity red wine, with a hint of pepper and lovely acidity." Easy to drink, it goes well with pasta, tomato recipes, grilled meats and marinated or pickled dishes.
Léon Courville Vigneron Vidal 2021 White wine

|

750 ml

Canada

,

Quebec

Available

Online

Available

In store
Food-wine pairings
Made from grapes of the same name, Cuvée Vidal unleashes floral and fruity aromas (lychee, mandarin, white peach) and the finish is long and unctuous. It's perfect with sushi, smoked salmon or lobster.
Léon Courville Vigneron Réserve St-Pépin 2019 White wine

|

750 ml

Canada

,

Quebec

Available

Online

Available

In store
Food-wine pairings
Réserve St-Pépin is the winemaker's pride and joy. "It's powerful and delicate at the same time. At the first sip, the taste is very light, then the aromas expand in the mouth – acidity, sugar, bitterness."