Virtual tasting evening
Thursday, October 21, from 6:30 p.m.
Catalan jewels with Miguel Torres
One of the most admired family businesses in the world, the Torres name resonates well beyond the borders of wine-growing Spain. In the company of Miguel Torres Maczassek, you are invited to a virtual tasting that will take you on a journey to Catalonia, where the Bodega experienced its first hours of glory and continues its avant-gardism, in particular through their modern approach and constant innovation.
Sale of tasting set: September 30
Featured products of the event
Tasting set* includes:
Milmanda, Conca de Barberà, Chardonnay 2013
Grans Muralles, Conca de Barbarà 2011
COS Perpetual, Priorat 2013
Available online only, September 30 to October 11. Limited quantity.
Customers who purchased the set will receive event information by email one week prior. Recipe ideas to pair with these wines will also be sent to whet your appetite.
Available

Online

Not available

In store
More renowned Torres wines available for purchase
Not available

Online

Available

In store

Not available

Online

Available

In store
Available

Online

Available

In store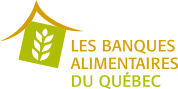 *Un montant de 5 $ par forfait sera remis aux Banques Alimentaires du Québec.