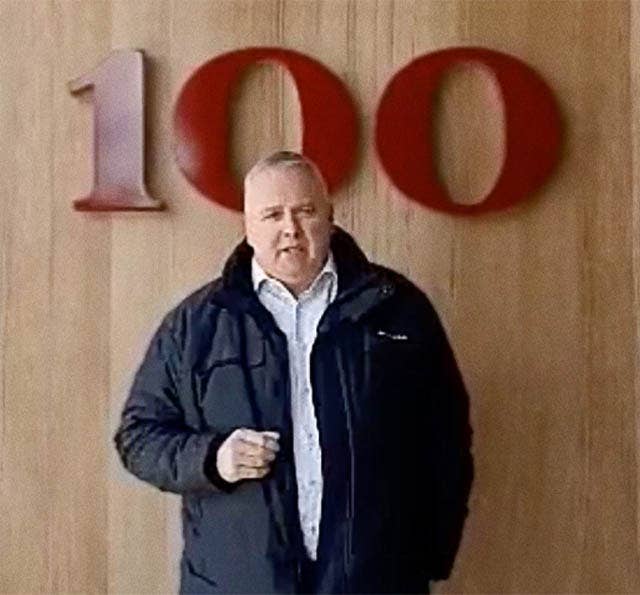 For Martin Lévesque, a director of distribution at the SAQ, it's all about giving back to the community. "We're fortunate my family and I and we have all that we need. So, giving back makes sense, he says. When I was younger, I saw close up how foundations like Make-A-Wish can help sick kids, and it struck a chord. I wanted to get involved, to make a difference to my community. Later, through a colleague, I started volunteering with Moisson Rive-Sud, a food bank that serves communities in my area. A decade later, I'm still there!
"On joining the SAQ team in 2015, I was stoked to learn that food assistance is its corporate cause."
Have you always donated your time to causes?
---
"I started coaching minor league hockey when I was a young adult at the Université du Québec à Rimouski. I'd always played team sports and knew that the coaches were volunteers. It was a way to pass on what had been passed on to me. Back then, my mom worried that I was spending too much time on hockey and not enough on my studies. But in the end, it was because of my volunteer work that I landed my first job."
What got you to devote time to Moisson Rive-Sud?
---
"I sincerely believe that volunteer work can open eyes and doors at many levels. This food assistance network has me meeting people from all walks of life, and that gives me insight into the reality – the often hard reality – of people in need. And the testimonials I hear from people we've helped make it clear that I'm not investing my time in vain."
Martin Lévesque, Distribution director at the SAQ, Julie Lemire, Communications advisor at the SAQ and volunteer host of the golf tournament, Dany Hétu, General Manager of Moisson Rive-Sud
Photo taken at last August's Moisson Rive-Sud golf tournament.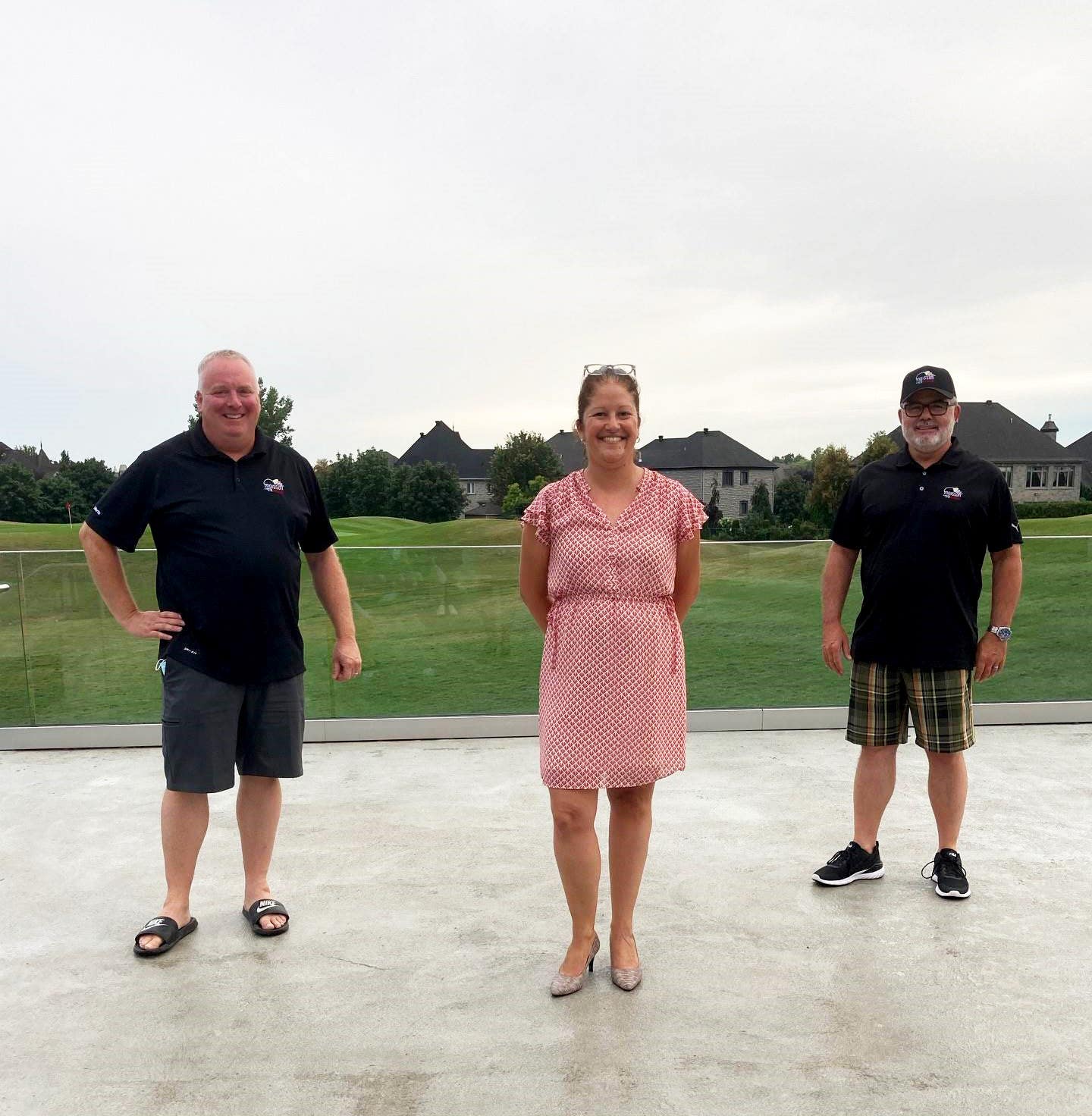 "A long-time collaborator, Martin has been volunteering with the Moisson Rive-Sud since 2013. He's very results-oriented and has become a key member who has done a lot to make our annual golf tournament a success from the start. Martin is actively involved with our board and serves as its current vice-chair as well as chair of our awareness committee." - Dany Hétu, General Manager, Moisson Rive-Sud.
Martin Lévesque with Dany Hétu
Photo taken at last August's Moisson Rive-Sud golf tournament.
Do you want to continue volunteering?
---
"For sure! I'm an ambassador for the food assistance cause and am very proud of the contribution I make. Also, I think what we at the SAQ are doing for Food Banks of Quebec is just fantastic. We're the FBQ's biggest financial donor, and I can see firsthand what our involvement means for front-line organizations.
"I'm hoping now to pass these values on to my children. I'm convinced that volunteerism helps improve the quality of life and overall health of communities, and that's important. Everyone, including the volunteer, ends up a winner. My 19-year-old son has given money to Moisson Rive-Sud this year, and that makes me happy."
What would you say to people who think
they don't have time to volunteer?
---
Do what you can! You just have to start somewhere and you always end up finding time.
---
Thanks to the generosity of its customers and the involvement of its 7,000 employees, the SAQ has funnelled more $11.2 million to the FBQ network since 2009. The funds are used not only to meet the requests for assistance it receives but also to support projects to acquire equipment needed to carry out its mission. The SAQ is proud to be the FBQ's leading financial partner.