Mulled wine is inspired by Scandinavian glӧgg, which is wine heated, flavoured and sweetened to obtain a comforting hot drink redolent with the scent of sweet spices: cloves, star anise, cardamom and cinnamon. The joy of preparing mulled wine at home is being able to adapt the recipe to your taste. Go ahead and add your personal touch: orange juice, a pinch of nutmeg, fresh ginger, citrus peel, vanilla or—why not?—even a dash of liqueur…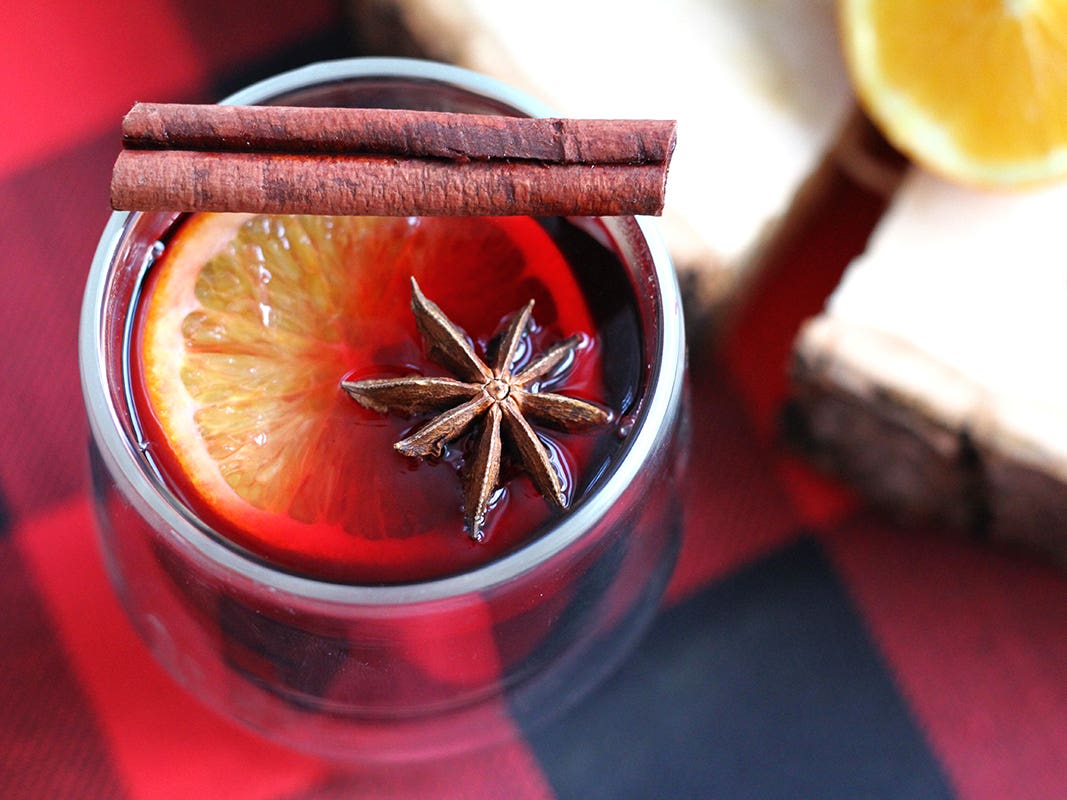 Mulled wine
Cooking time: 20 minutes
Ingredients
1 bottle (750 mL) red wine
2 oz. (60 mL) Monna & Filles blackcurrant liqueur (optional)
4 oz. (120 g) sugar (brown sugar, honey or maple syrup)
1 orange, sliced
2 cloves
2 cinnamon sticks
2 star anise
1 pinch of nutmeg
1 slice of fresh ginger
Preparation
In a pot, heat the wine and sugar on medium-high heat until the sugar is completely dissolved. When the mixture is about to come to a boil, lower the heat and add the cinnamon and other spices and the liqueur. Let the mixture infuse on low heat for 20 minutes. Remove from heat and strain using a fine sieve. Serve the drink hot in toddy glasses and decorate with an orange slice, a cinnamon stick and a star of anise.
Be careful: Although mulled wine is easy to prepare, it is important not to let the mixture boil. This will ensure the drink remains fresh-tasting and not too bitter.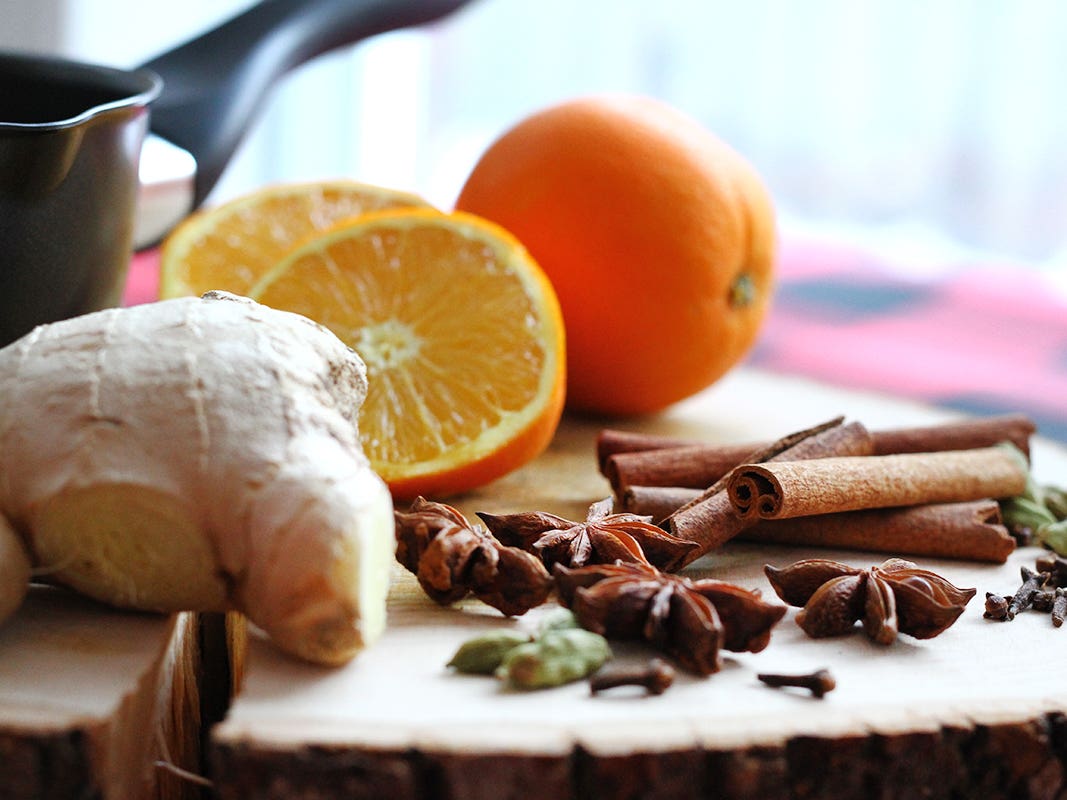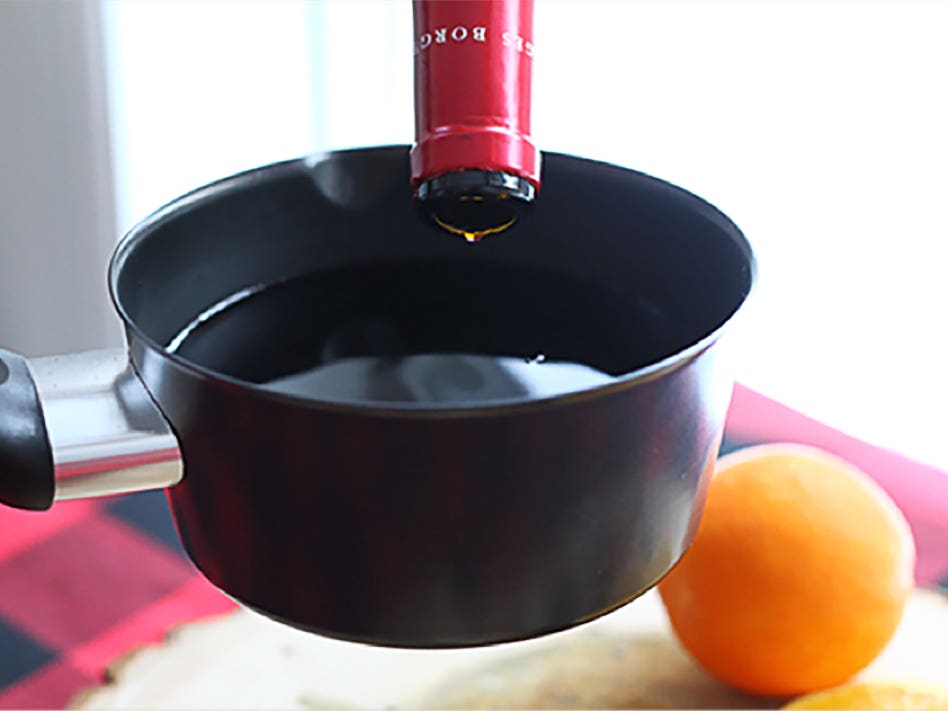 Is your cellar packed full of
great vintages just waiting to be uncorked?
Don't you dare! The last thing you want to do is sacrifice a good bottle of wine to make a cocktail! Follow the same principle as when making sangria and opt for a bottle of red you like, but that is inexpensive.
Pairings
Choose a wine with the taste tag Fruity and medium-bodied or Aromatic and supple instead of a wine that is too tannic and full-bodied. The spices and fruit added to the recipe will make the primary aromas of the wine stand out, which is why it is important to choose grape varieties that blend well with those spices. Syrah, Tempranillo and Grenache pair excellently with these kinds of aromatics.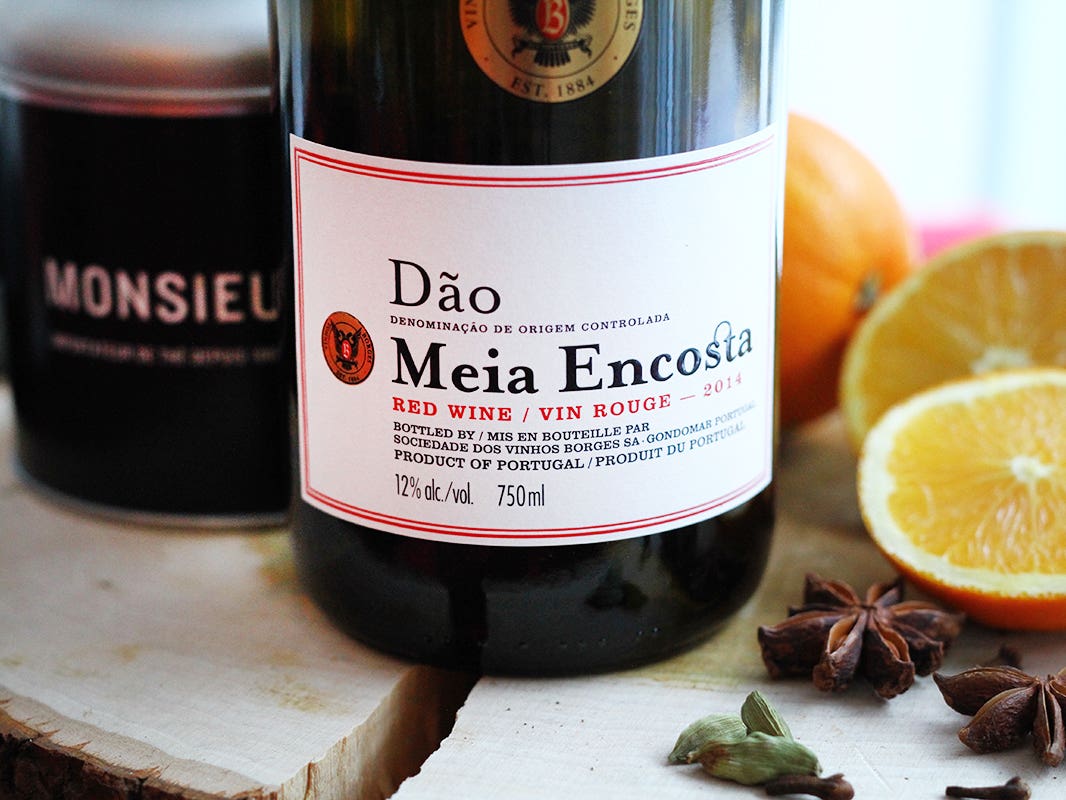 Monna & Filles Crème de Cassis Fruit beverage (blackcurrant)

|

375 ml

Canada

,

Quebec

Available

Online

Available

In store
You have to try it!!
Since I always have a bottle of Monna & Filles blackcurrant liqueur at home, I couldn't resist adding a dash of this fruity, smooth cassis to my version of the recipe.
Are you a tea lover?
Trade the classic spices used in the above recipe for a tablespoon of chai (a favourite of Monsieur T. – French only)! Flavoured with anise, pieces of cinnamon and ginger, black pepper, cloves, chicory root and cardamom, this popular black tea brings together all the ingredients for making a uniquely flavoured mulled wine, enhanced by the subtle aroma of tea.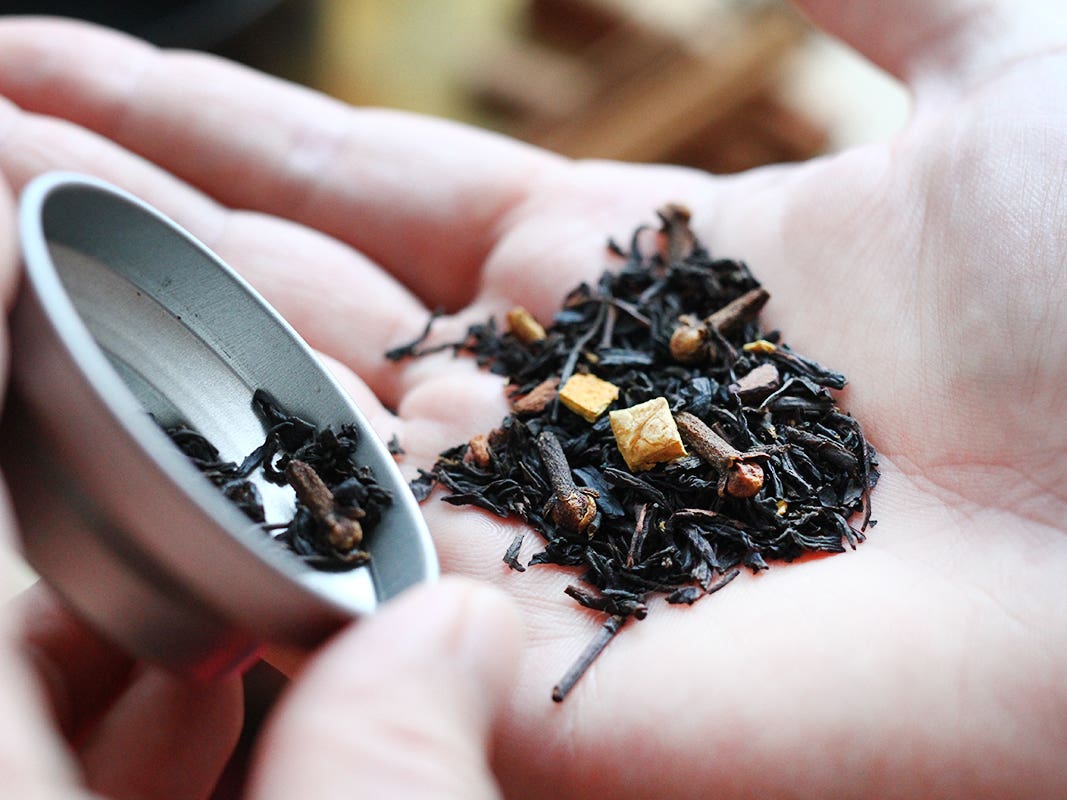 Related Posts
Organic spirits and wines, lightweight glass bottles, deposit-return: the green shift is well underway in the world of alcohol, and mixologists are obviously on board!

Read more

The beautiful weather is almost here! In anticipation of the season of terraces, picnics and festivals—finally!—we're offering a little inspiration for your future apéritifs with friends. Rediscover the art of the Italian aperitivo with three classic cocktails made with Aperol and Campari.

Read more

Spring is finally here! No more boots, no more heavy winter coats. It's time to enjoy dressing more lightly, warmer weather, evenings that stretch out under the sun, and delicious cocktails in good company.

Read more