Jameson Cold Brew: Coffee and Irish whiskey at its finest
At Jameson, coffee and whiskey are taken seriously. Inspired by the love story between Irish whiskey and coffee, Jameson wanted to push the protagonists further. A lot further.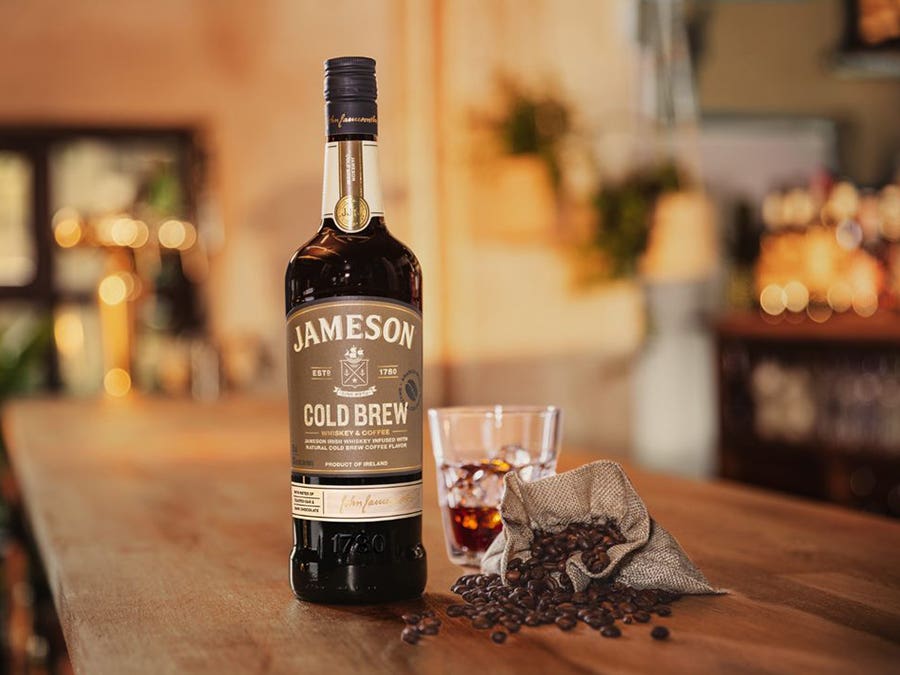 Combining coffee and Irish whiskey is far from being a new concept. However, the team over at Jameson believed they could make this winning combo even more successful. The team adopted a new approach and worked on coming up with new flavours, inspired by the classic (and magical!) combination of creamy and bitter mocha coffee and the legendary taste of Irish whiskey. And so was born Jameson Cold Brew.
A combination of unique aromas
This innovation is sure to please all you enthusiasts out there! And not just because of the caffeine effect! The newest addition to the Jameson family, now available at SAQ stores, stands out for its velvety smooth taste. From the very first sip, you'll feel like you've been whisked away to tropical South America with aromas such as mocha, vanilla, and coffee. The unique combination of flavours is the result of a triple distillation process, to which is added 100% Arabica coffee from Brazil and Columbia. Each serving of Jameson Cold Brew is equal to half an espresso.
With its toasty oak and dark chocolate aromas, Jameson Cold Brew is a sure bet for anyone looking to discover new flavours. Plus, coffee connoisseurs will delight in the caffeine kick! With 30% alcohol content, Jameson Cold Brew is perfect for those who like to keep it simple, are open-minded, and like to live in the present moment. It's delicious on the rocks, mixed with tonic, or in a coffee (see cocktail suggestions below).
Not available

Online

Available

In store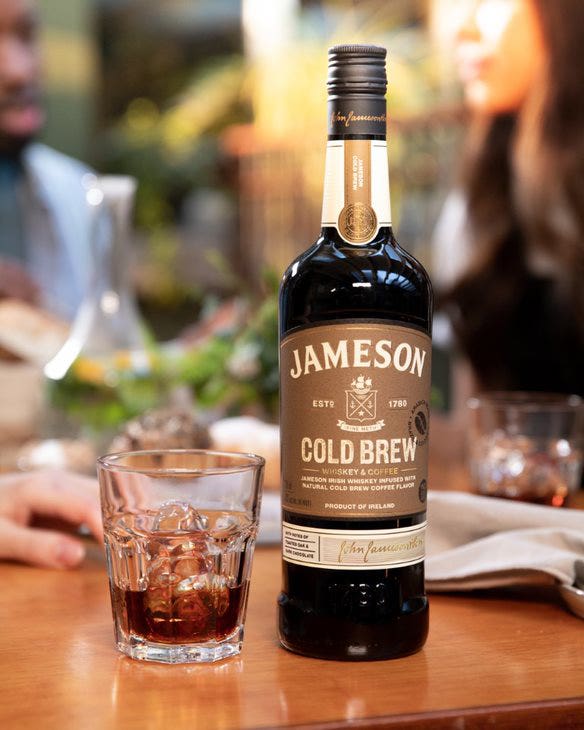 For all occasions
Jameson Cold Brew stands out from other liqueurs and is sure to become your go-to for virtual get-togethers with family and friends. During these uncertain times spent wanting to protect ourselves and those we love, we're discovering new ways to connect with our entourage and strengthen the bonds that tie us together. It's this feeling of discovery and joie de vivre that Jameson Cold Brew offers.
Jameson Cold Brew is open-minded and has the capacity to adapt to any mood. Plus, it can be used as the base in a multitude of cocktails, each more delicious and exciting than the last.
If you like new experiences, you're going to love the following discoveries:
---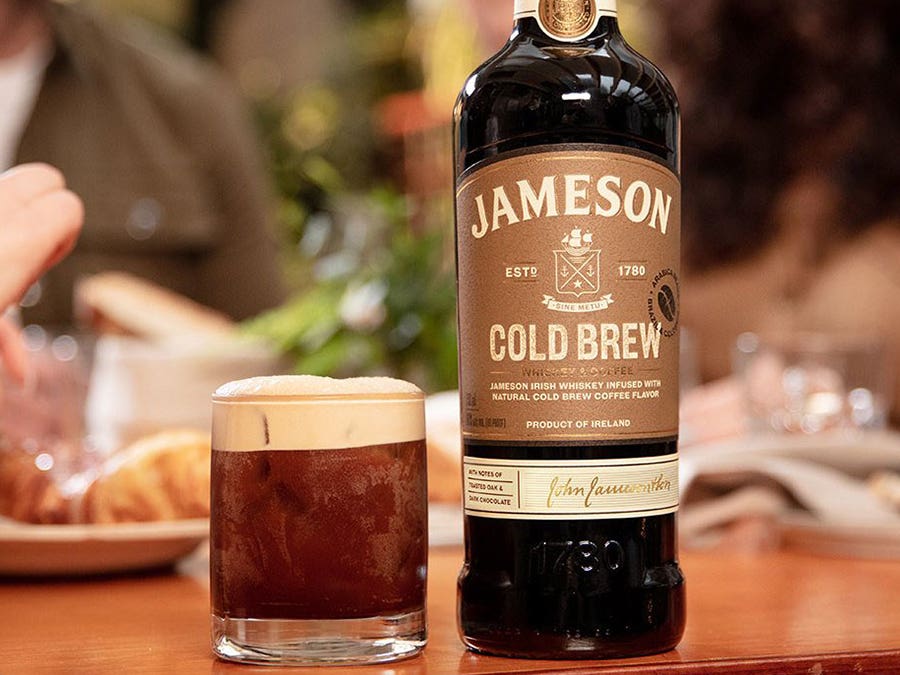 Brewtini
It's the espresso martini's Irish cousin! The tasty version of a great classic enjoyed in all the best bars in the world. A smooth and elegant cocktail that you can easily make at home. Combine two parts Jameson Cold Brew with one part cold-brew coffee, and half a part simple syrup (equal parts sugar and water) . . . and enjoy!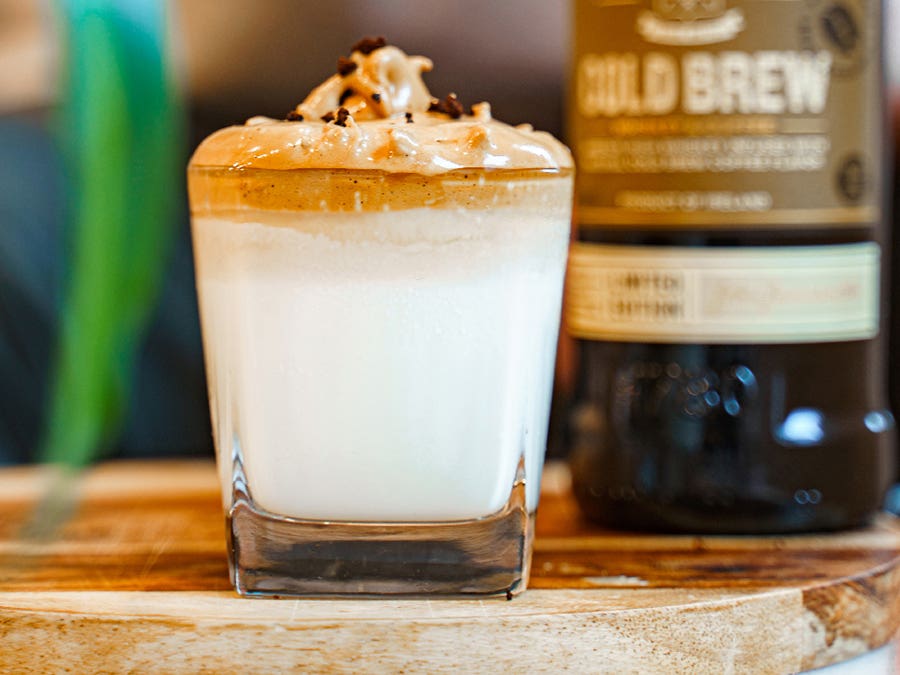 Jameson Cold Brew Dalgona Coffee
Introducing your new favourite Saturday drink! Delicious, creamy, and easy to make. The richness of Jameson Cold Brew + the tasty flavours of coffee = a match made in heaven. Combine instant coffee, sugar, and hot water in a bowl. Whisk until foamy and light. Fill ¾ of a large glass with three parts milk and one part Jameson Cold Brew. Top with the coffee foam and sprinkle with cinnamon.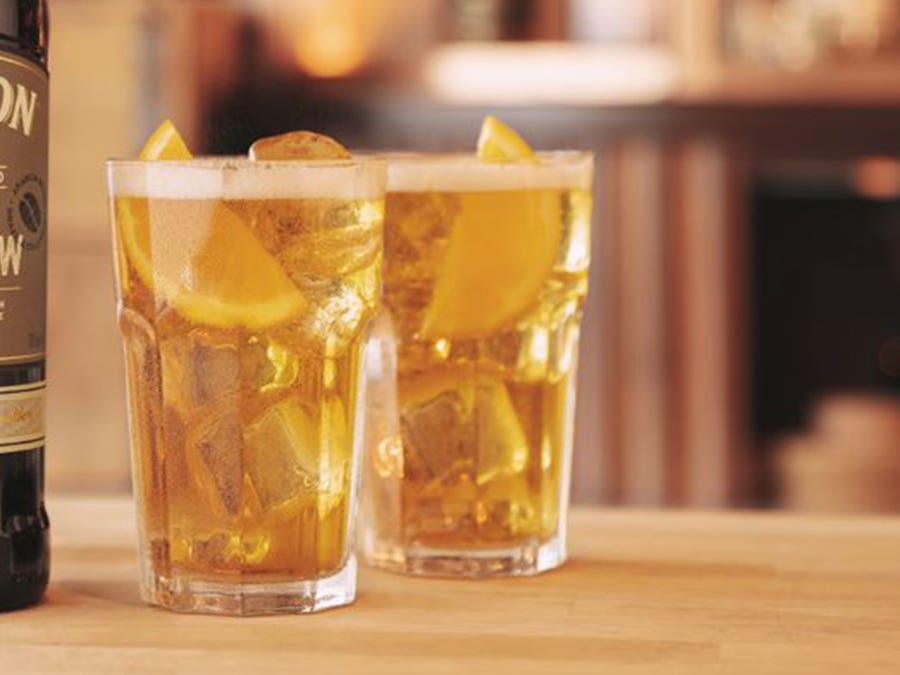 Jameson Cold Brew & Tonic
A café classic elevated to bar status. Refreshing and simple to make. Fill a highball glass with ice and pour one part Jameson Cold Brew. Add three parts tonic water and garnish with an orange wedge. Enjoy.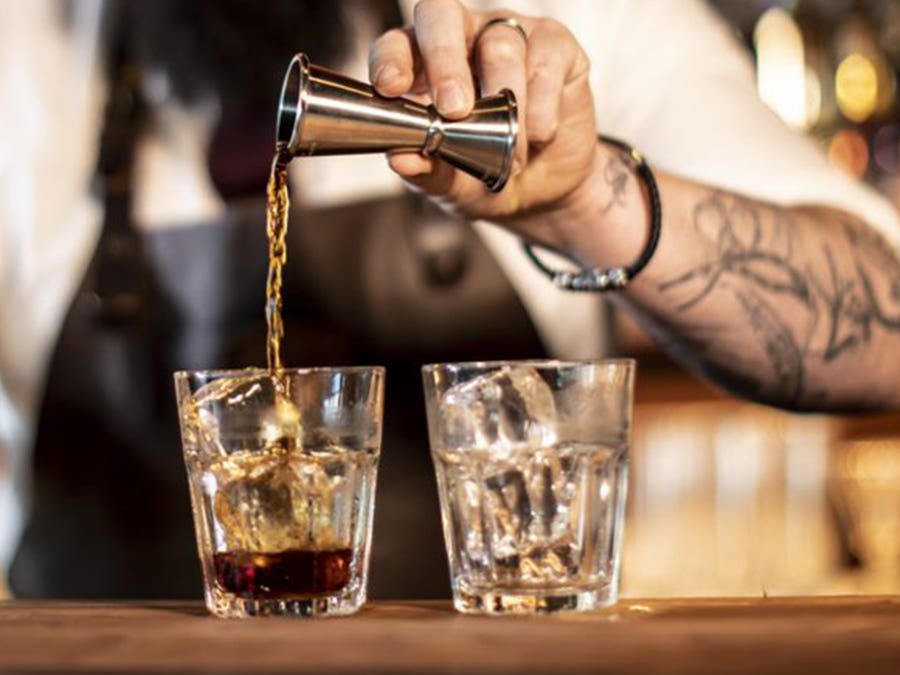 Jameson Cold Brew on the Rocks
This is, without a doubt, the most authentic way to enjoy Jameson Cold Brew. Fill a glass with ice and pour two parts Jameson Cold Brew. Sit back and enjoy the classic flavours of rich coffee and the legendary taste of Jameson Irish whiskey.
---
Discover other products from the Jameson family
---
Not available

Online

Available

In store

Available

Online

Available

In store
Available

Online

Available

In store

Not available

Online

Not available

In store

Not available

Online

Not available

In store
---
In collaboration with Corby Spirit and Wine Limited