Val de Loire Charmingly French!
Elegant chateaux and historic villages, welcoming temperatures of valleys and plains... the Val de Loire is a treasure trove of happiness from diverse wine discoveries to classic French charm.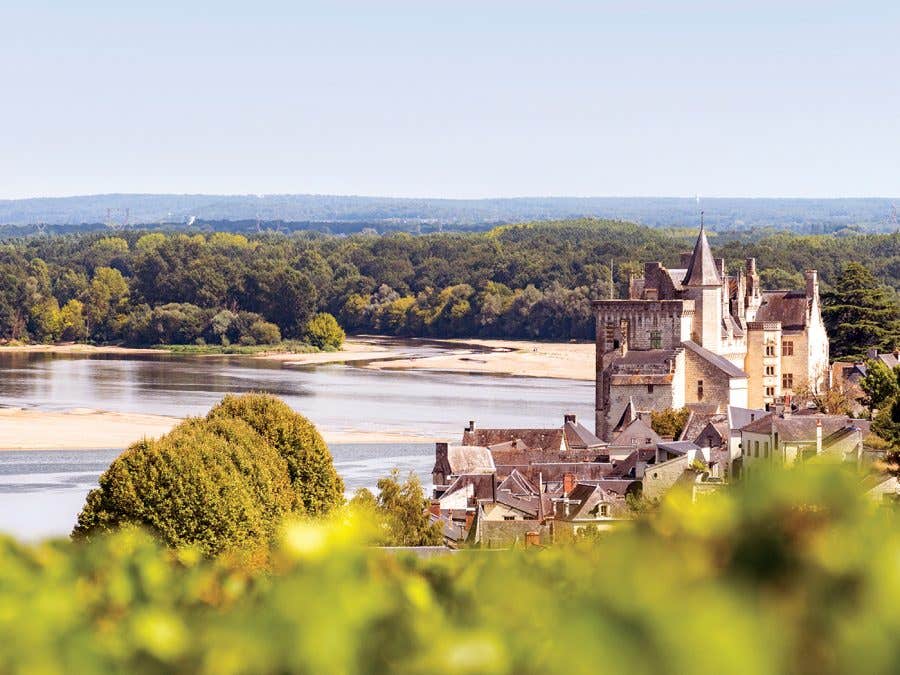 There's a reason why the Loire boasts a significant number of breath-taking châteaux that date back to the Renaissance and the Middle Ages. Kings, queens and nobles alike all understood that the Val de Loire is where one lives a very good life indeed!
A lovely bike ride sightseeing past the Châteaux de Cheverny, de Chenonceau, de Chambord and de Blois, a boat cruise along the Loire River's sandy banks, a table set with oysters accompanied by a glass of Muscadet on one of Nantes' terraces: Any traveller to the Loire region is quickly impressed by the beauty of the aptly named "Cradle of the French."
In this immense region, there's a lot of pleasurable pastimes available: admiring the beauty of Chinon's hillsides and exploring its medieval village, basking in the calm of the Fontevraud, an ancient royal abbey (now transformed into a quaint and elegant hotel), wandering the forested trails of the Centre-Loire, or feasting on trendy gourmet gastronomy in Angers. These amazing regional attractions? Just the tip of the proverbial iceberg!
The Loire River traces its way through the heart of France from the foothills of the Massif Central to the shores of the Atlantic Ocean. During summer, mild temperatures grace the river and its surrounding area, delighting visitor and vine alike. In such optimal conditions, grapes ripen slowly and fully, retaining their freshness and acidity all while developing delightful aromas.
Val de Loire by the numbers
57,200 hectares of vines
51 appellations divided into 14 departments and 5 administrative French regions
6,200 winemakers, 250 wine merchants, 16 cooperative wineries
320 million bottles sold globally each year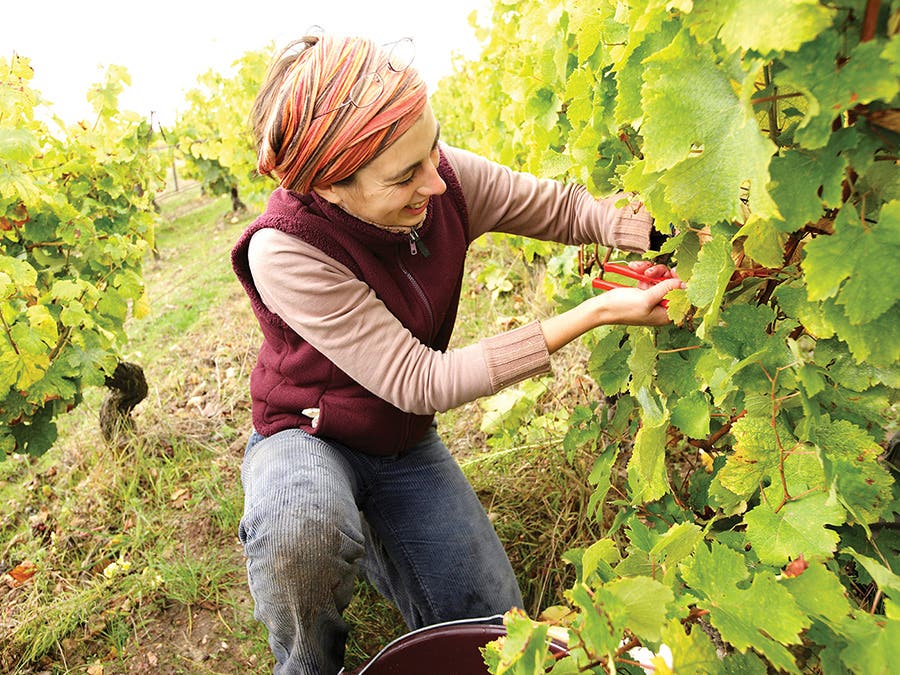 A wine for everyone
The variety of terroirs extend from the sea to the mountains, and as a result, Val de Loire wines are the epitome of diversity, with some 24 cultivated grape varieties and a wealth of wine styles, from fine-bubble sparklings to intense and unique sweet wines. Some appellations focus on bubblies, while others centre on whites, rosés, reds or sweet wines.
In the Loire, Pinot Noir grapes can create red wines suitable for cellaring, or easy-drinking delights or even structured and refreshing rosés. Cabernet Franc is used as much for dedicated bottles of red as it is for rosés or unique bubblies. Gamay grown in Touraine's sandy terroirs creates lighter wines, whereas the same varietal grown on the volcanic slopes of the lower-country create structured, spicy, tannin-filled wines. White wines also have amazing diversity: Sauvignons Blancs de Sancerre, and Menetou-Salon that grow on picturesque hills in limestone-rich soil, create wines that have great structure and minerality. These wines all have very distinct profiles vis-à-vis wines from the rest of France — in the Loire, there truly is something for everyone.
Tourist interest can even be found in the underground caves where wines develop their personalities. Over the course of centuries, denizens of Vouvray and Saumur, for example, have dug into chalky limestone — famous tuffeau limestone! — to create chais, wineries and residences of distinction. Today, visitors can tour immense caves to learn about sparkling wine production while also taking in some contemporary art. Tourists can stay in troglodyte houses (cave houses) that have been partially or entirely dug out from limestone and that stay refreshingly cool on hot summer days.
In The World Atlas of Wine, Hugh Johnson and Jancis Robinson note that, despite its diversity, there are commonalities in Loire region offerings. "Complex and varied, the wine-growing regions of the Loire Valley can nonetheless be united on a single map. Though it's at a distance from other French wine-growing regions, and though the Loire region itself is differentiated because of its climate, terroir and traditions, and even though there are but four or five major grape varieties, there is something of a unifying factor. The wines are light and refreshing, with palpable acidity; 'charming' is often the adjective used to describe them."
That description is rather apt; freshness is certainly a proverbial stamp on wines from this region, whether dry or sweet. In fact, it's what fans of Rosé d'Anjou particularly love about the product: a refreshing and fruity profile so typical of this semi-dry rosé. The energy and nerviness of Loire wines make them easy and enjoyable to drink. However, if you're looking for reds with jammy red-fruit notes and robustness, or whites with rich, tropical aromas, you might do well to look elsewhere.
That said, Val de Loire wines can also have impressive depth and longevity — in that respect, they rival fellow bottles from the rest of France. Even Muscadet — the epitome of a light, easy-drinking wine — can also produce vintages that feature exceptional depth and freshness when aged 15 to 20 years. The same goes for Cabernet Franc bottles from Saumur or Chinon, which age fantastically well. In all cases, however, the acidity and structure lent to these wines by their climate goes a long way to explaining the aging potential and complexity of the vintages in question.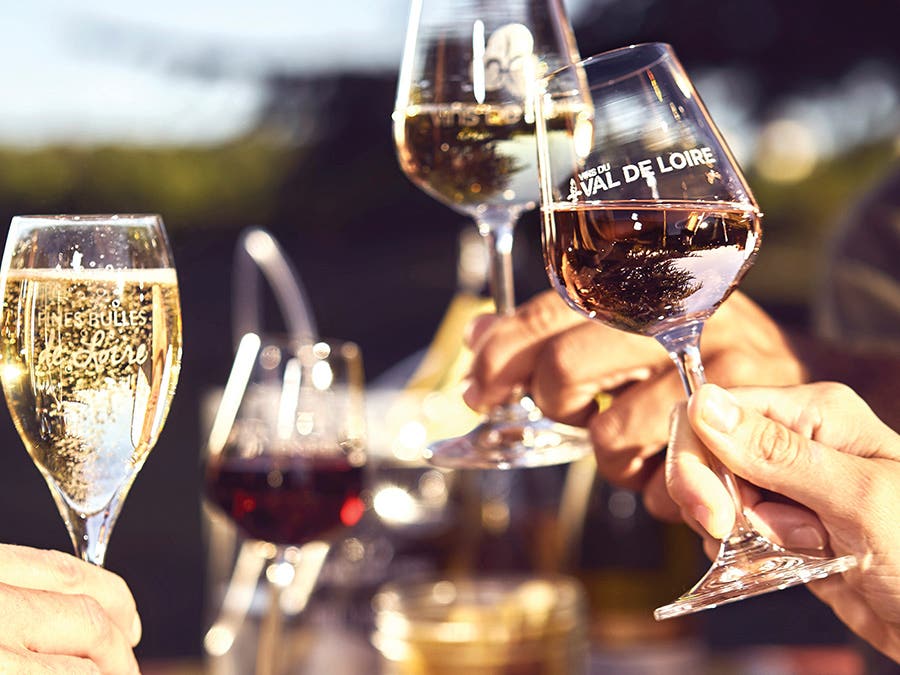 All hail Chenin Blanc
Whether to slake your thirst or sip a well-aged bottle with humbled awe, a Chenin Blanc wine is the pride of the Val de Loire. This grape variety produces wines with great acidity, an impressive presence on the palate, and which feature a wide range of aromas, from white flowers to apricots, pear to beeswax, lemony to hay — all depending on what style of bottle you've uncorked.
Vouvray's Chenin Blancs create fresh, clean bubblies that rival their still counterparts, and can be enjoyed even after some 50 years of cellaring. Grown on the majestic rock flows of Savennières, this grape produces wines with lovely minerality and expressiveness. Saumur's Chenins have a certain fattiness and texture but never lose their energy. Anjou, on the other hand, makes liqueurous wines (the Coteaux du Layon or the Quarts de Chaume Grand Cru come to mind), some of which are "guaranteed" to remain delightful, even if aged up to 100 years! This astonishing diversity of character is truly reflective of the region itself: charming in so many ways, and absolutely original.
Val de Loire main grape varieties
White: Melon de Bourgogne, Chenin Blanc, Sauvignon Blanc
Red: Cabernet Franc, Gamay, Pinot Noir
Heading photo: Stevens Frémont