For the fashionista: silly shirts by Gaminets sans soufre
Loved and appreciated by his customers for his personalized suggestions and extensive knowledge of wine, Michel Beauchamp from our Beaubien Selection store located in Montreal, recently launched his very own collection of t-shirts emblazoned with wine puns. Although initially Michel and his spouse, Édith Lapierre, started producing the shirts as fun gifts to give to family and friends, the trend quickly caught on, thanks to pictures posted on Instagram! With funny wine puns such as "Gamay some", "Sylvaner Stallone" and "Straight outta Morgon", these t-shirts make great gifts for all your wine-loving friends.
Follow them on Instagram @gaminetsansoufre and peruse their available shirts. To order, go to Gaminets sans soufre's Facebook page.
For the romantic: REWINED candles
Pretty candles infused with the enticing smell of wine, created by American brand Rewined. Packaged in recycled wine bottles and handmade using 100% soy wax, these charming candles come in a variety of popular cepages, such as Chardonnay, Cabernet Sauvignon, Merlot, Sauvignon Blanc and Riesling. Head to their website, and while you're there, check out their gorgeous bar soaps, available in Champagne, Pinot Noir and Rosé.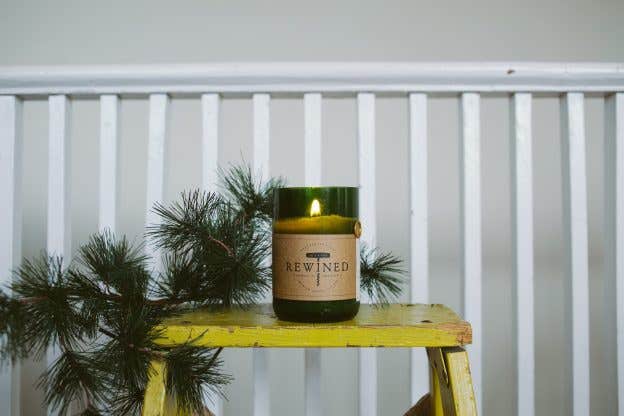 For the adventurer: the wine tote
Here are two backpacks perfect to take on picnics and gourmet hikes, that are sure to please the adventurer in your life. Made by Wine Enthusiast, the first bag fits two bottles, is insulated to keep your wine cool and comes with a corkscrew so you're always prepared! Our second pick is a Moreno tote designed by Picnic Time. It can carry up to three bottles and comes with everything you need to enjoy an outdoor wine and cheese tasting (knife, cutting board and corkscrew).