Viva España!
Start with a bottle of Cava, one of Spain's celebrated specialties. Produced in the traditional method, this sparkling wine can be served as an aperitif or with meals. The Parés Baltà, from Cataluna, has floral and fruity scents and a hint of butter. Round out the basket with some Spanish spices like saffron or smoked paprika, olive oil and a jar of homemade candied orange zest.
Available

Online

Available

In store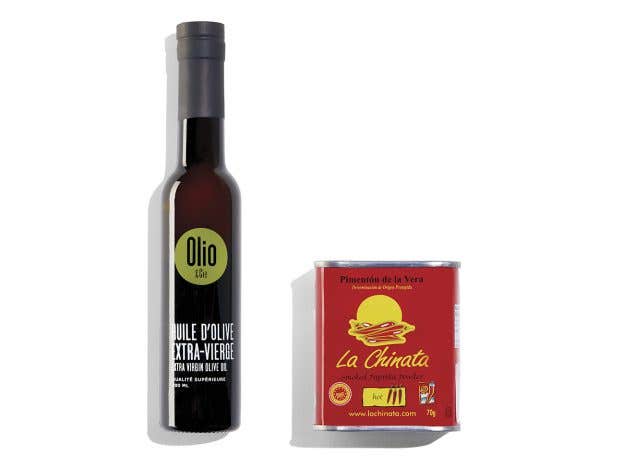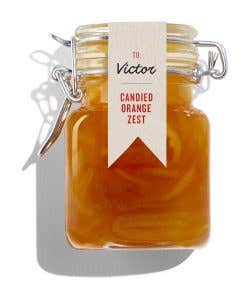 Candied citrus twists
Ingredients
4 oranges for 1 cup of syrup
Preparation
Using a peeler, cut long lengths of peel from a citrus fruit and trim into strips.
In a saucepan, cover the strips with cold water and bring to a boil.
Drain. Repeat operation twice more.
Put equal parts sugar and water into the same saucepan and bring to a boil*.
Return the peel strips to this syrup and leave to barely simmer for 10 minutes, until syrup is thick.
* If desired, add vanilla or cinnamon spices to your syrup.
You could either give the candied citrus in syrup or drain the strips, sprinkle with sugar and put them in a nice gift-box.
Aspiring mixologist
Give the endless pleasures of mixology! Cocktail lovers will adore the contents of this basket: a shaker and a measuring cup to concoct one's own creations, a bottle of Radoune gin made in Gaspésie and infused with juniper, mushrooms and other local botanicals, and a flask of homemade raspberry syrup. Go to saq.com/magazine for the recipe.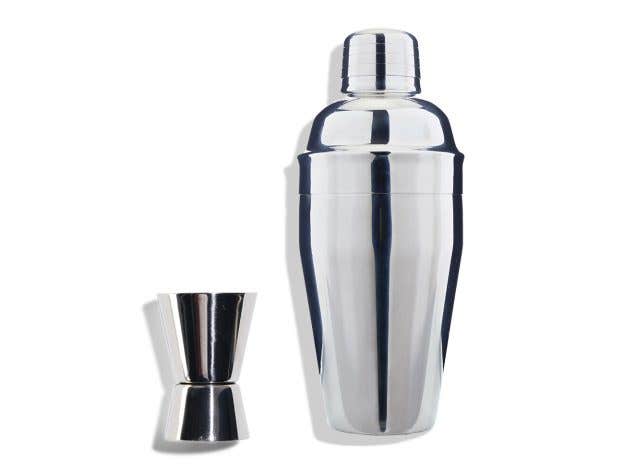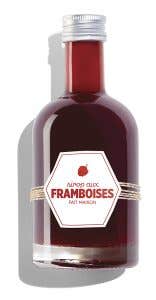 Raspberry-flavoured syrup
Ingredients
One-and-a-half parts sugar
One part water
A pint of raspberries
Preparation
Bring sugar and water to a boil and let simmer for one minute.
Place raspberries in a large bowl and pour the hot water-sugar mixture over them.
Leave the bowl in the refrigerator for 48 hours.
Strain the syrup through a mesh sieve.
Transfer in a nice transparent bottle
Sports Fan
Hockey legend Wayne Gretsky is now a vintner, with estates in the Niagara Peninsula and the Okanagan Valley. Produced in Niagara, his No. 99 Riesling – a nod to his hockey days with the National Hockey League – is an obvious choice. Add a sports watch (available at any price), a hockey-themed glass and a jar of our succulent Jack Daniel's infused barbecue sauce.
Available

Online

Available

In store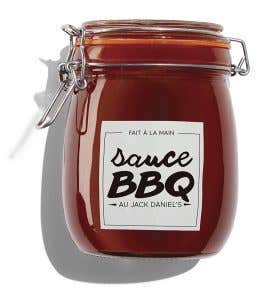 JACK DANIEL'S Barbecue Sauce
Preparation: 5 minutes
Cooking: 30 minutes
6 to 8 servings
Ingrédients
500 mL (2 cups) ketchup
125 mL (1/2 cup) brown sugar
125 mL (1/2 cup) cider vinegar
125 mL (1/2 cup) water
30 mL (2 tbsp) mustard
30 mL (2 tbsp) HP sauce
15 mL (1 tbsp) onion powder
15 mL (1 tbsp) garlic powder
Few drops of Tabasco (or more, to taste)
45 mL (3 tbsp) Jack Daniel's
Salt and freshly ground pepper
Preparation
In a saucepan, mix together all the ingredients except the Jack Daniel's.
Let simmer, covered, for about 30 minutes, stirring often.
Add the Jack Daniel's and let cool completely.
100% Quebec
Oshlag Vodka features Cascade hops among its ingredients. The look is old-fashioned and modern at the same time, with handwritten inscriptions on a straightforward bottle design. Round out the themed basket with Nordic and Quebec spices, a jar of homemade maple-infused beet-and-cranberry chutney, locally crafted wooden coasters and soap.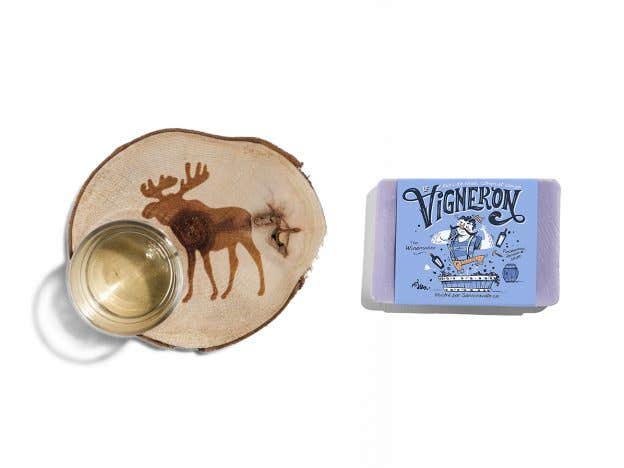 Oshlag Hopped Flavoured vodka

|

500 ml

Canada

,

Quebec

Not available

Online

Not available

In store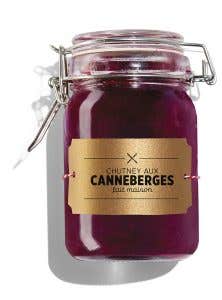 Cranberry-beet chutney with maple and rosemary
Preparation: 20 minutes
Cooking: 30 minutes
8 to 10 servings
Ingredients
22 ml (1 1/2 tbsp) vegetable oil
500 ml (2 cups) onions, thinly sliced
750 ml (3 cups) cranberries
500 ml (2 cups) fresh beets, peeled and grated
250 ml (1 cup) orange juice
125 ml (1/2 cup) red wine, aromatic and robust
250 ml (1 cup) maple syrup
2 sprigs of fresh rosemary, finely chopped
Preparation
In a large saucepan, heat the oil over medium heat and sweat the onion for 3 minutes (without browning).
Add the cranberries, beets, orange juice and red wine.
Let simmer covered over low heat for 10 minutes.
Add the maple syrup and rosemary, and continue cooking for 15 minutes uncovered.
Fancy gift boxes
Here are elegant products offered in gift-box format, ideal for the season.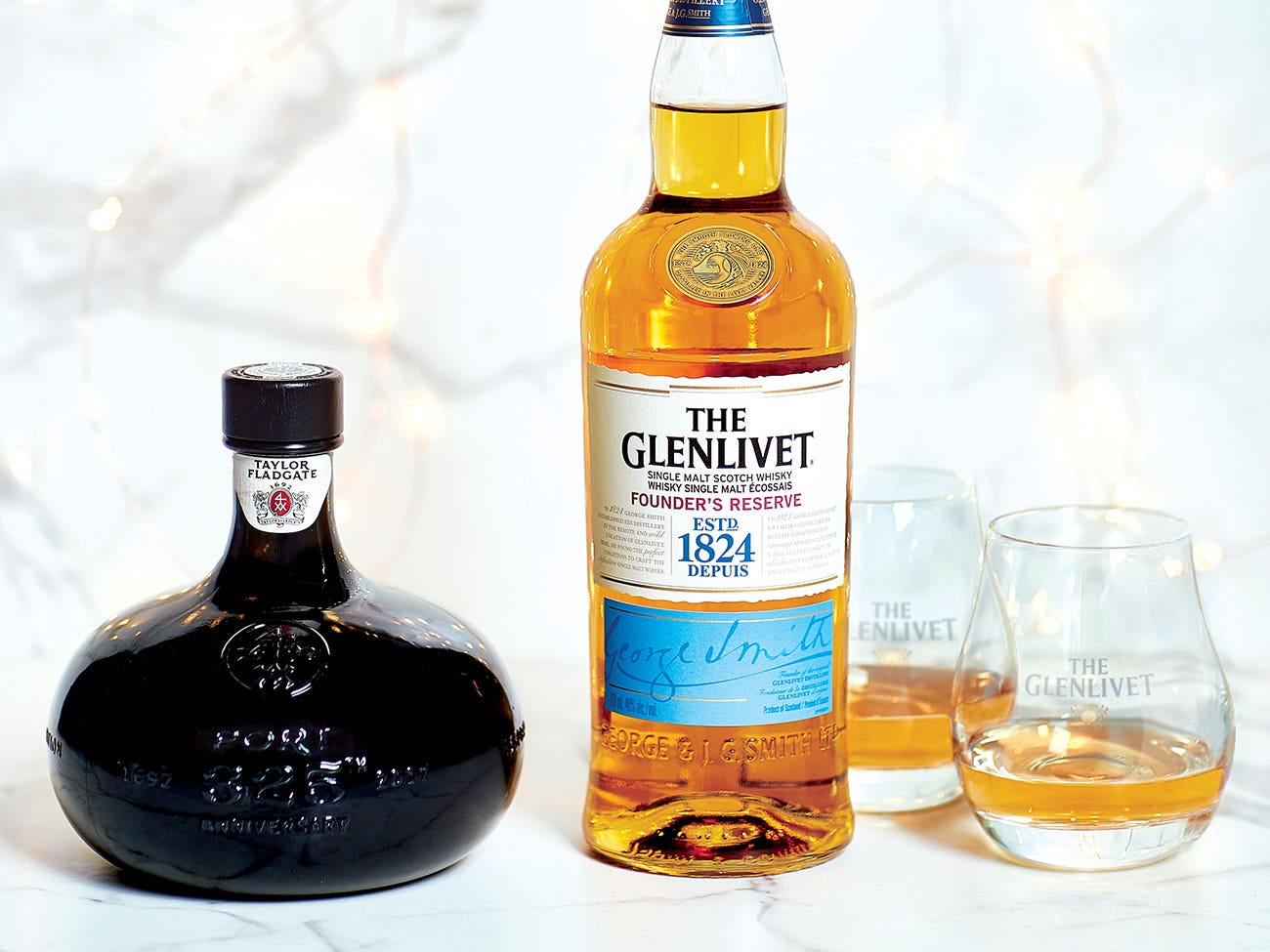 Taylor fladgate 325th anniversary
Shaped like the oldest Taylor Fladgate flask complete with its 17th-century coat of arms, this bottle marks its 325th anniversary. The prestigious distillery offers a port that has been aged for 18 months, a blend combining 10-, 20-, 30- and 40-year-old tawny. With a smooth texture and exuding notes of plums, candied cherries, figs and moka, it pairs best with dark chocolate. The prestigious Decanter magazine gives it a 94-point score.
Not available

Online

Not available

In store
The Glenlivet Founder's Reserve
A whisky from a legendary house: Glenlivet was, in fact, the very first distillery to receive an official permit following the passage of the Excise Act of 1823 that sanctioned legal distilling in the Highlands and regulated whisky production. Today, the distillery makes single malts that are renowned and sold the world over. Scotch lovers will surely want nothing better than an opportunity to take the time to taste it.
Not available

Online

Not available

In store
½ mètre de bière
These eight beers offer aficionados a genuine tasting experience of various styles like white, brown and Kriek (cherry beer). Each bottle has its own personality. For those who have everything, and love beer!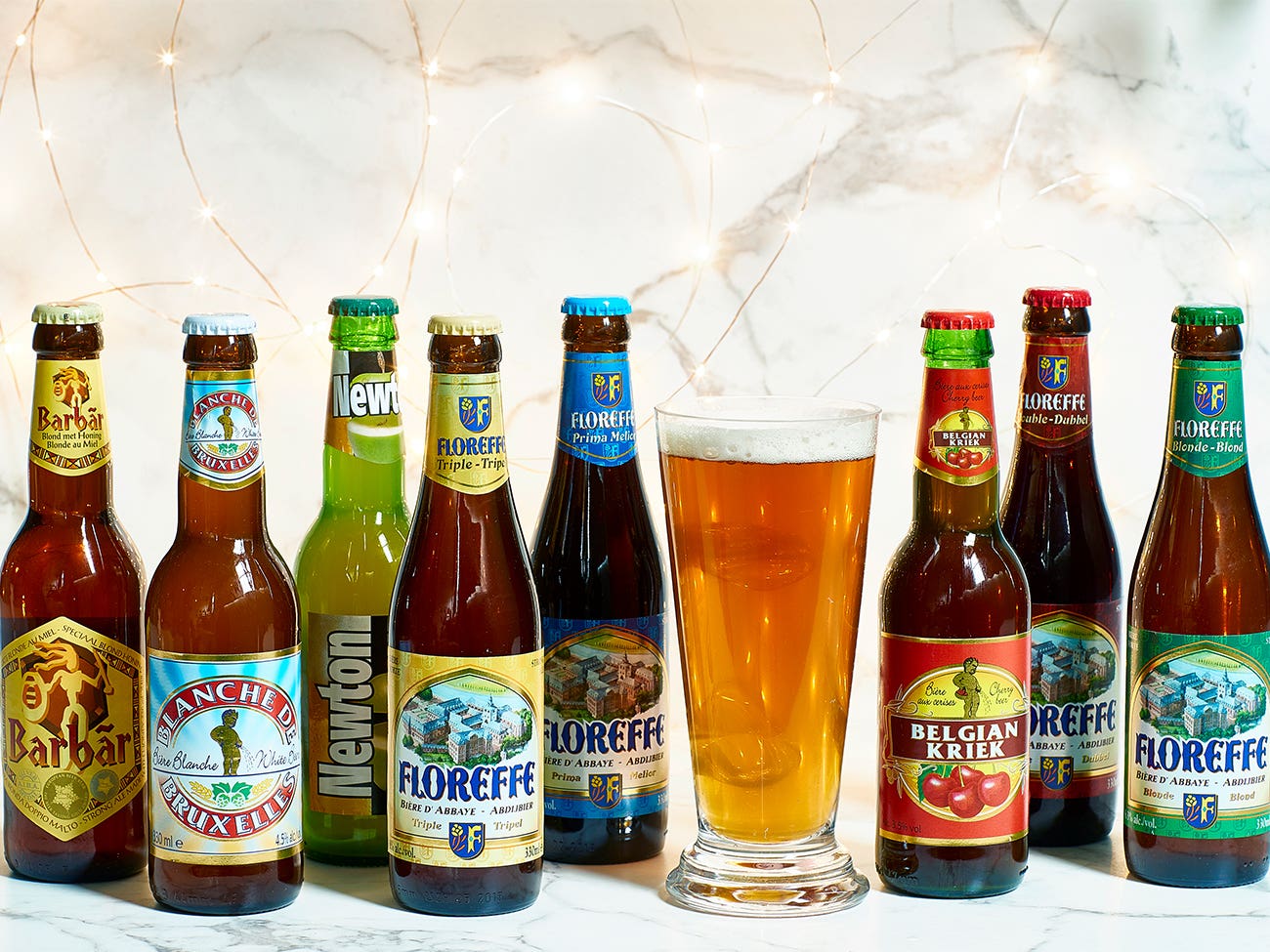 Not available

Online

Not available

In store
Coffret Nipozzano Riserva + 2 glasses
This attractive wooden box contains two bottles of Nippozzano, a wine that has garnered good reviews from prestigious wine critics. Its robust tannins and aromas of violets, blackcurrants and wood combine to make it a red wine of choice for oenophiles. This Chianti can be cellared for a few years before being brought to the table.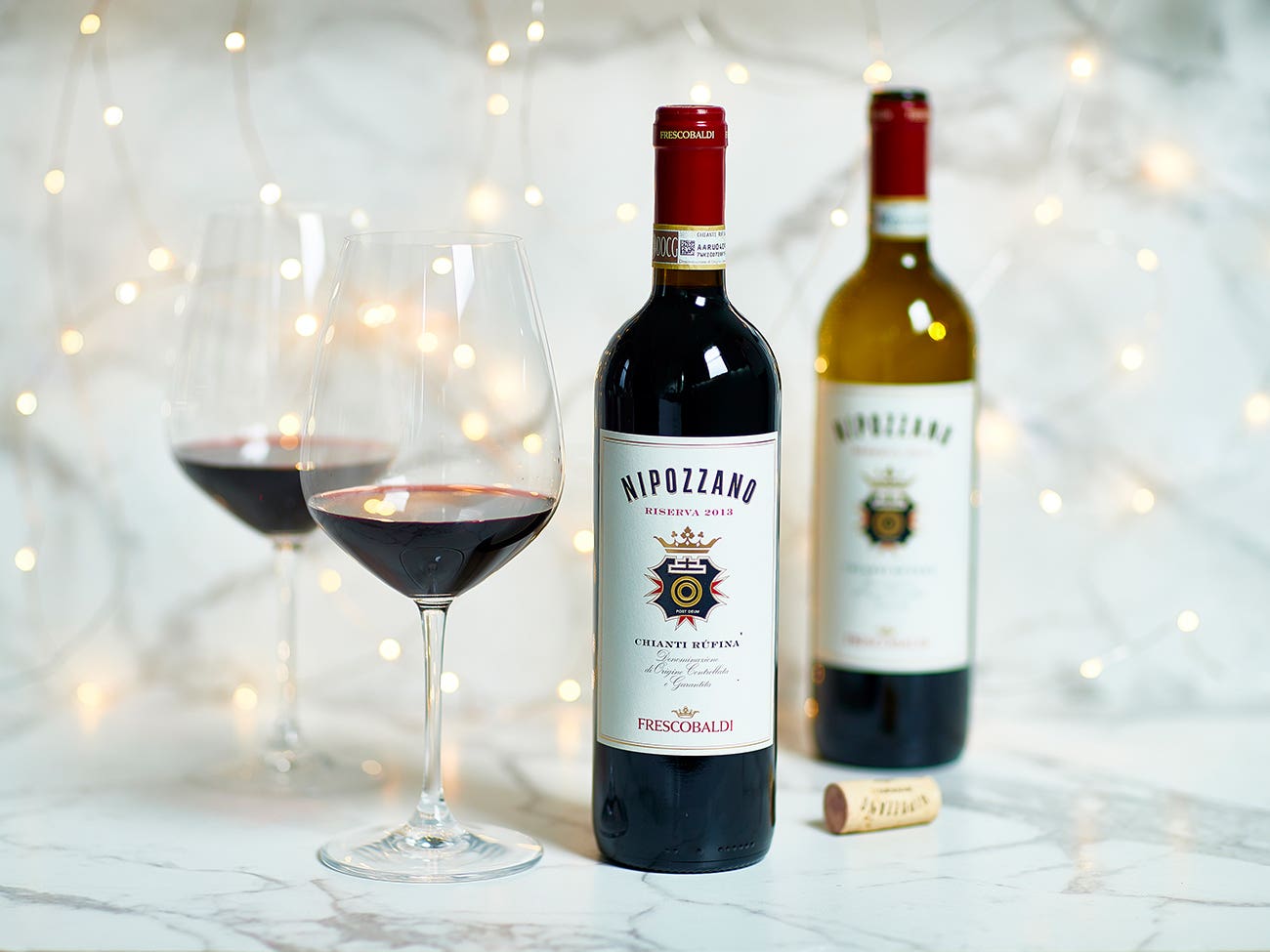 Not available

Online

Available

In store
Photography: Julien Faugère