Strawberry vodka
Ingredients
575 g fresh strawberries
3 cups (750 mL) vodka
Preparation
Wash and cut the strawberries into quarters (or in two if they are small). Add the sliced strawberries to a glass jar that is large enough to hold both the berries and the vodka.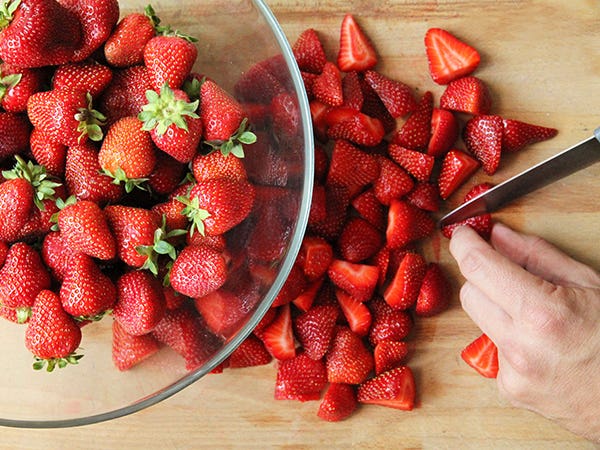 Pour the vodka over the berries, submerging them in the alcohol. Hermetically seal the jar and gently shake to combine. Set the jar aside in a cool, dark place for three to seven days so the vodka can absorb the colour and flavour of the strawberries. Shake the mixture gently once a day.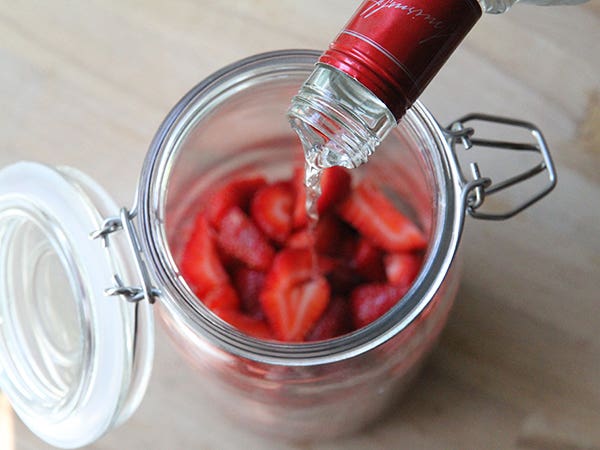 When the strawberry vodka is ready, separate the liquid from the berries using a strainer to obtain a very tasty, homemade strawberry vodka.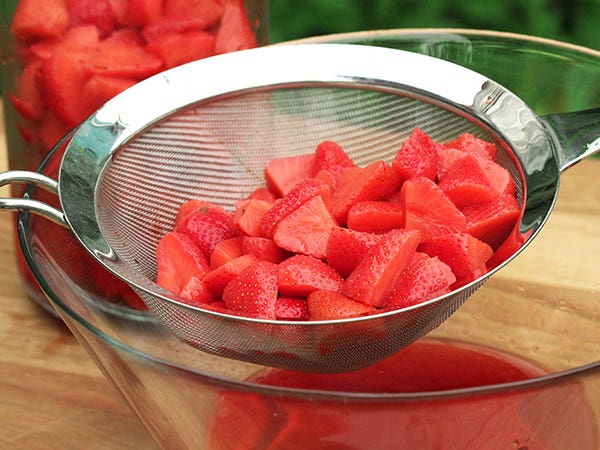 The strawberry vodka will keep in the fridge or the freezer for several weeks. Vodka lovers can drink it straight over ice or add it to their favourite juice or sparkling beverage.
Strawberry vodka lemonade
Ingredients
1 to 2 oz. (30 to 60 mL) strawberry vodka
Sugar syrup (¾ cup (185 mL) of sugar diluted in 1 cup (250 mL) of water)
1 cup (250 mL) lemon juice, freshly squeezed (5 or 6 lemons)
2 to 3 cups (500 to 750 mL) water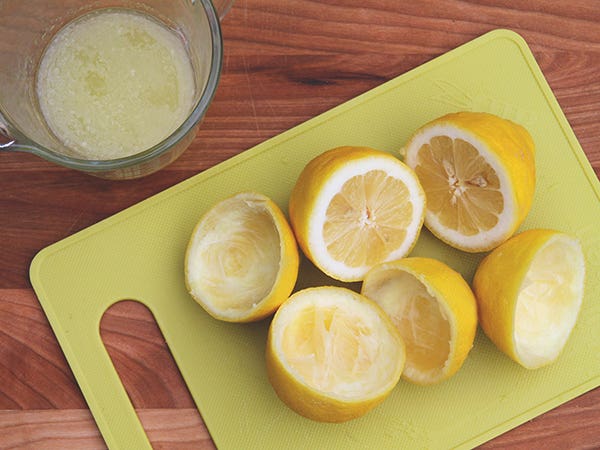 Preparation
Pour the lemonade into a Mason jar or tall highball-type glass filled with ice and add 1 or 2 oz. (30 to 60 mL) of strawberry vodka. To achieve a layered effect in the glass, delicately pour the strawberry vodka over the ice using a spoon so that the two liquids do not mix. Mix before drinking and enjoy!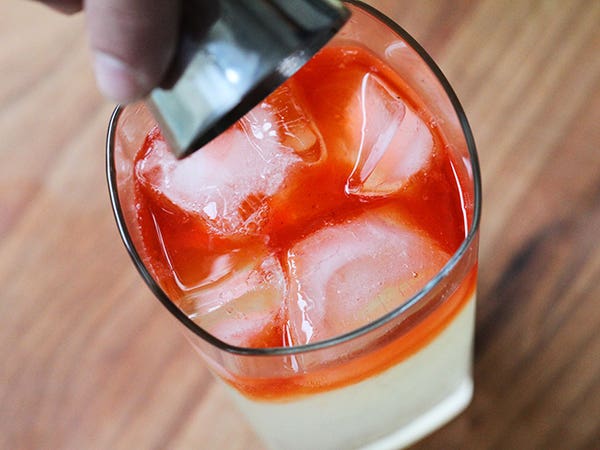 Warning: This cocktail is unexpectedly intoxicating since the sweet lemonade and strawberry flavours are so pronounced it is hard to tell that the drink contains vodka. Dangerously good! Consume in moderation.
Original recipe inspiration: David Lebovitz by Sean Timberlake