The story of Winter Jack began in Tennessee in the mid 19th century when Jack Daniel's niece began using the now-famous alcohol in some of her family recipes, such as her butter-glazed bread pudding. She would serve her dishes with a cider-based punch and a glass of Jack Daniel's. And that's how Winter Jack was born. Two centuries later the traditional grog-style punch was introduced to the German market, where warm alcoholic beverages are extremely popular: Winter Jack was an instant hit! So much so, that in 2012, it was introduced to New Hampshire, in the United States. Next, it was Canada's turn to discover this unique product. Have you tried it yet?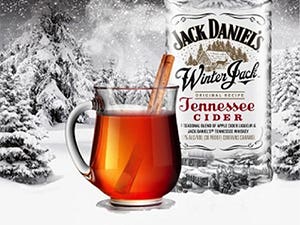 How to serve it?
After a day spent skating or skiing, pour yourself a glass and sip it with family and friends around a roaring fire.
Winter Jack can be served straight up, preferably warm, although it is also delicious cold. If you want to enjoy it cold, swap your ice cubes for frozen cranberries and garnish your glass with star anise. When served warm, pour it into a mug and garnish with a cinnamon stick.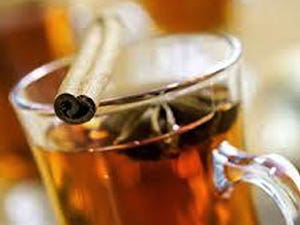 What to pair it with?
Winter Jack pairs great with traditional Quebec cuisine, or with a pulled pork sandwich. You can also serve it with a caramel dessert or a slice of warm apple pie!
So follow in the footsteps of Mrs. Polley and her grand-cousin Jack and enjoy this iconic punch with family and friends!
Not available

Online

Not available

In store